'The Mandalorian:' What Does Baby Yoda's Real Name Mean?
He loves frogs, soup, and his bounty hunter friend. With the latest episode of the Disney+ exclusive series, fans finally learned what "Baby Yoda's" real name is.
Why did Jon Favreau and the rest of the creators behind this character name him this? What does Ahsoka Tano tell us about the Child? Here's what we know about this Star Wars live-action series.
[This article contains major spoilers from season 2, episode 5 of this Disney+ original series. Read at your own risk.]
'Star Wars' fans nicknamed the Child 'Baby Yoda'
Fans first met the Child with the first season of this live-action Star Wars series. Thanks to a few episodes and countless adventures with a masked bounty hunter, this Kid earned the nickname "Baby Yoda" from fans on the internet. That's primarily because his name was never revealed in the first season of The Mnadalorian. 
"I got chastised," Disney's former-CEO Bob Iger said during an interview with The Star Wars Show. "In my early emails to Jon Favreau, I referenced in my emails, 'Baby Yoda,' it just seemed easy. And I got my wrist slapped a few times by Jon: 'It's not Baby Yoda!' 'OK, OK.'"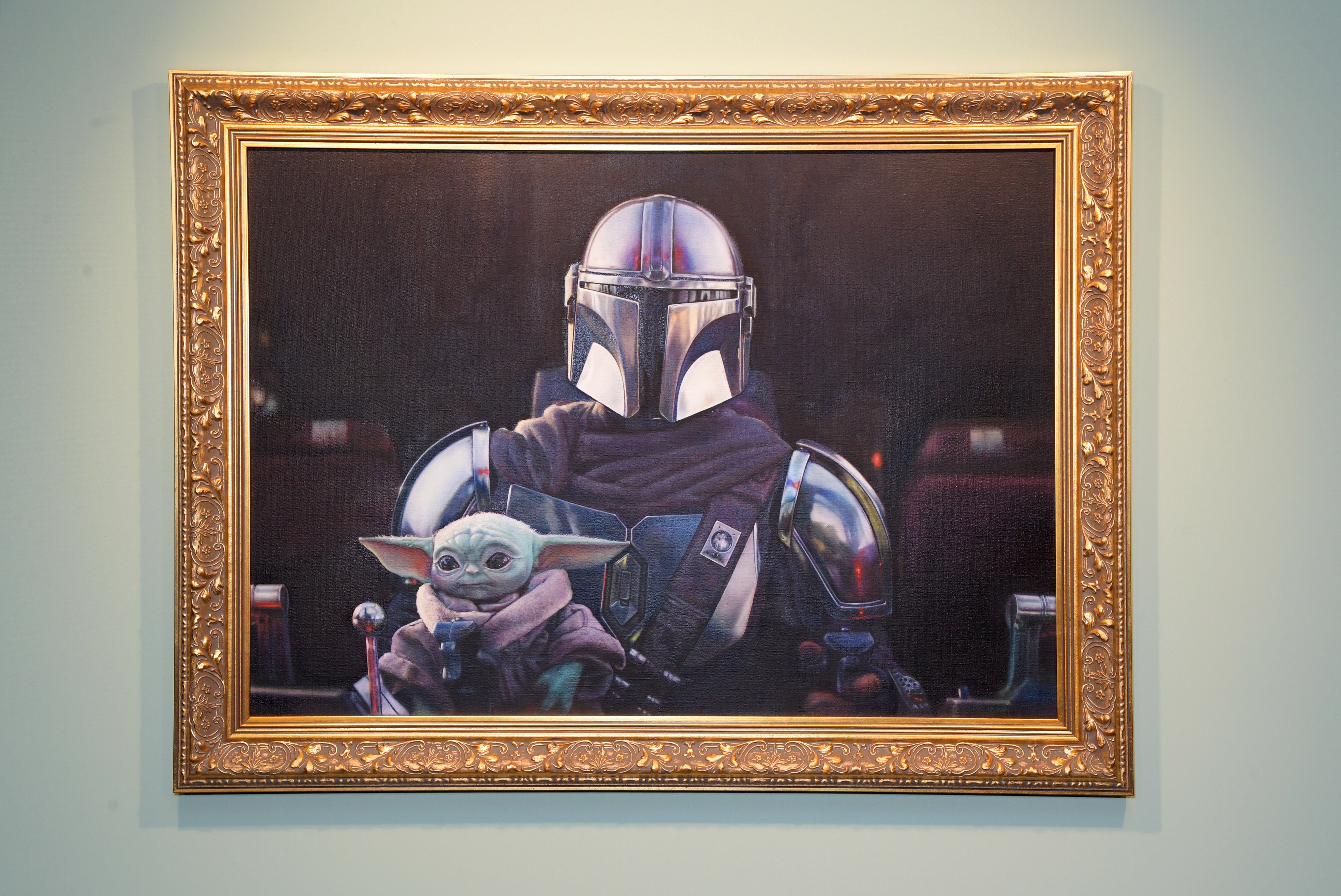 With season 2 of 'The Mandalorian,' fans finally learned Baby Yoda's real name 
The Mandalorian finally completes his quest and finds the Jedi Knight named Ahsoka Tano, and she has a chance to communicate with this green frog-loving character. Then, she answers some of the biggest questions of fans, including the Child's real name, which is Grogu. 
With this new episode of the Disney+ original series, Ahsoka Tano explained she'd only ever seen one other Jedi like this creature. That was Master Yoda, known for his appearance in the original Star Wars trilogy, which occurred right before the events of The Mandalorian. 
Thanks to some tests, with the help of the Mandalorian, she learned just how powerful he is. However, after seeing a spark of the Dark Side, she insisted that she did not want to train him.
What's the meaning of Baby Yoda's real name?
The Mandalorian called him "Kid" and "Child." Of course, this character's name was never actually Baby Yoda and viewers knew that. However, his name, Grogu, came as a surprise to many Star Wars fans. 
According to Screenrant, "it had still been expected that it might begin with a 'Y,' in order to fit with Yoda and Yaddle. Of course, the species is likely much bigger than just those two characters, so breaking the tradition and making Baby Yoda's name Grogu does make sense."
New episodes of The Mandalorian premiere on Disney+ on a weekly basis, joining other Star Wars television shows like The Clone Wars. To learn more about Disney's streaming platform and to subscribe, visit their website.