'The Mandalorian': Who is Temuera Morrison, the Latest Addition to Season 2?
The Mandalorian fans have been pining for news on the appearance of Boba Fett in season 2. Luckily, with the casting announcement of Temuera Morrison, fans now know who will play the famed bounty hunter. Here's everything we know about Morrison and what else he's been in.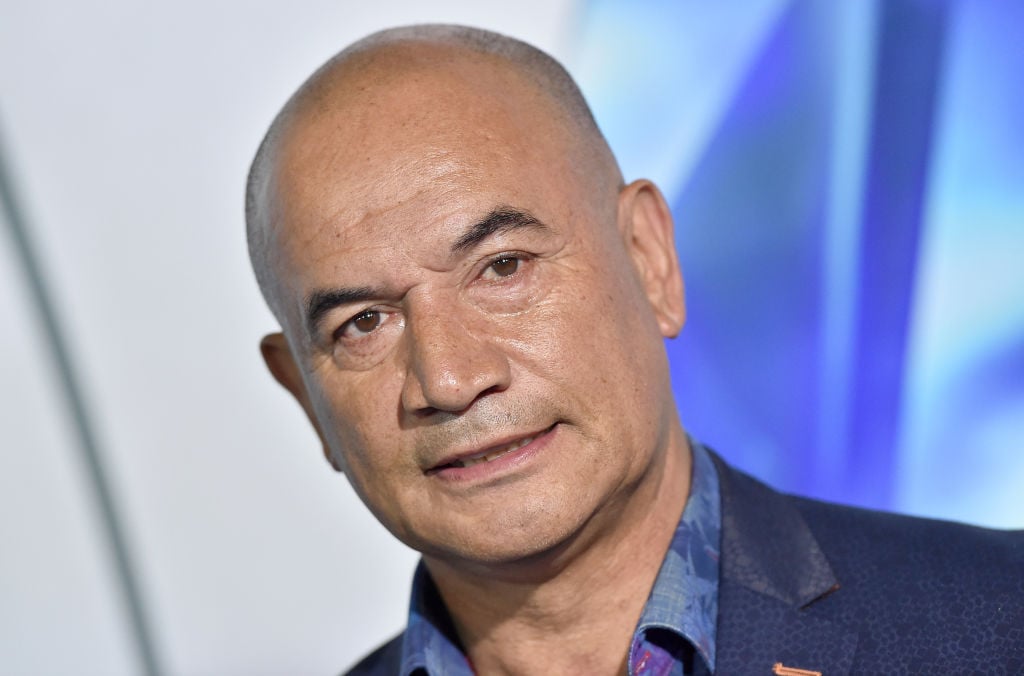 Who is Temuera Morrison?
Morrison has been acting in TV and film for over 40 years. Born in Rotorua, New Zealand, he began training in the performing arts as a teen. His career began at the age of 13 when he played the titular role in the 1973 film, Rangi's Catch.
After appearing in a number of films, including Never Say Die, The Grasscutter, and Once Were Warriors, Morrison landed his breakout role as Dr. Hone Raporta on the soap opera, Shortland Street.
In the '90s, the actor turned his path to Hollywood and starred in blockbuster movies like The Island of Dr. Moreau and Speed 2: Cruise Control. Then in 2002, Morrison joined the Star Wars franchise when he appeared as Jango Fett in Episode II: Attack of the Clones. He also played Commander Cody in Episode III – Revenge of the Sith, and has voiced Boba Fett in a number of Star Wars video games, as well as the remastered DVD version of The Empire Strikes Back.
Morrison's more recent film roles include Aquaman, Dora and the City of Lost Gold, and Moana.
Temuera Morrison will play Boba Fett in 'The Mandalorian'
As reported by The Hollywood Reporter, Morrison is joining the cast of The Mandalorian season 2. He is slated to play Boba Fett, a character that was first introduced in Star Wars: The Empire Strikes Back.
Son/genetic clone of Janga Fett, Boba Fett is a highly-trained Mandalorian bounty hunter. His deadly weaponry, strong armor, and combat skills made him one of the most feared bounty hunters during the reign of the Empire.
It's unclear how Boba Fett will be introduced in the series, but because the character supposedly died in the Star Wars movies, it's possible he'll be shown in a flashback. However, there's always a chance that his death was a farce, and that he's been alive the whole time. In this case, it's likely he'll meet Mando (Pedro Pascal) in an encounter having to do with the safety and/or procurement of The Child.
Fans can't wait to see Boba Fett in 'The Mandalorian' Season 2
Upon hearing Morrison's casting news, The Mandalorian fans were thrilled. And many took to social media to share their excitement.
"Oh my GOD Temuera Morrison's going to play Boba Fett I'm going to sleep SO WELL tonight," one Twitter fan wrote.
"Temuera Morrison has been cast as Boba Fett in #TheMandalorian Season 2!" another fan tweeted. "Still feel there is more to come so excited!"
Some fans addressed Boba Fett's death in the Star Wars franchise and justified his reappearance.
"To all those complaining about Disney retconning Boba Fett's death for The Mandalorian: He didn't die!" one fan suggested on Twitter. "It was canon for years that he was alive and escaped the Sarlaac pit before Disney took over. Dude had a jetpack… he ain't dying in a hole."
No matter what capacity he appears in, it will be fun for Star Wars fans to see the reemergence of this iconic character in The Mandalorian. And it will be equally exciting to see what connection he has to Mando and The Child.