'The Mandalorian': You Might Have Missed This Mark Hamill Cameo
The show The Mandalorian, created by Jon Favreau, gained instant popularity within its first week of streaming on Disney+ for numerous reasons. There are a few Star Wars easter eggs hidden throughout the show, but the most surprising one was a secret cameo from one Mark Hamill. Hamill has also revealed on his Twitter account that …
The show The Mandalorian, created by Jon Favreau, gained instant popularity within its first week of streaming on Disney+ for numerous reasons. There are a few Star Wars easter eggs hidden throughout the show, but the most surprising one was a secret cameo from one Mark Hamill. Hamill has also revealed on his Twitter account that he has made a voice cameo in all the Star Wars films, except the Prequels. In the same post, he gave fans a hint to what name they should look for in the credits.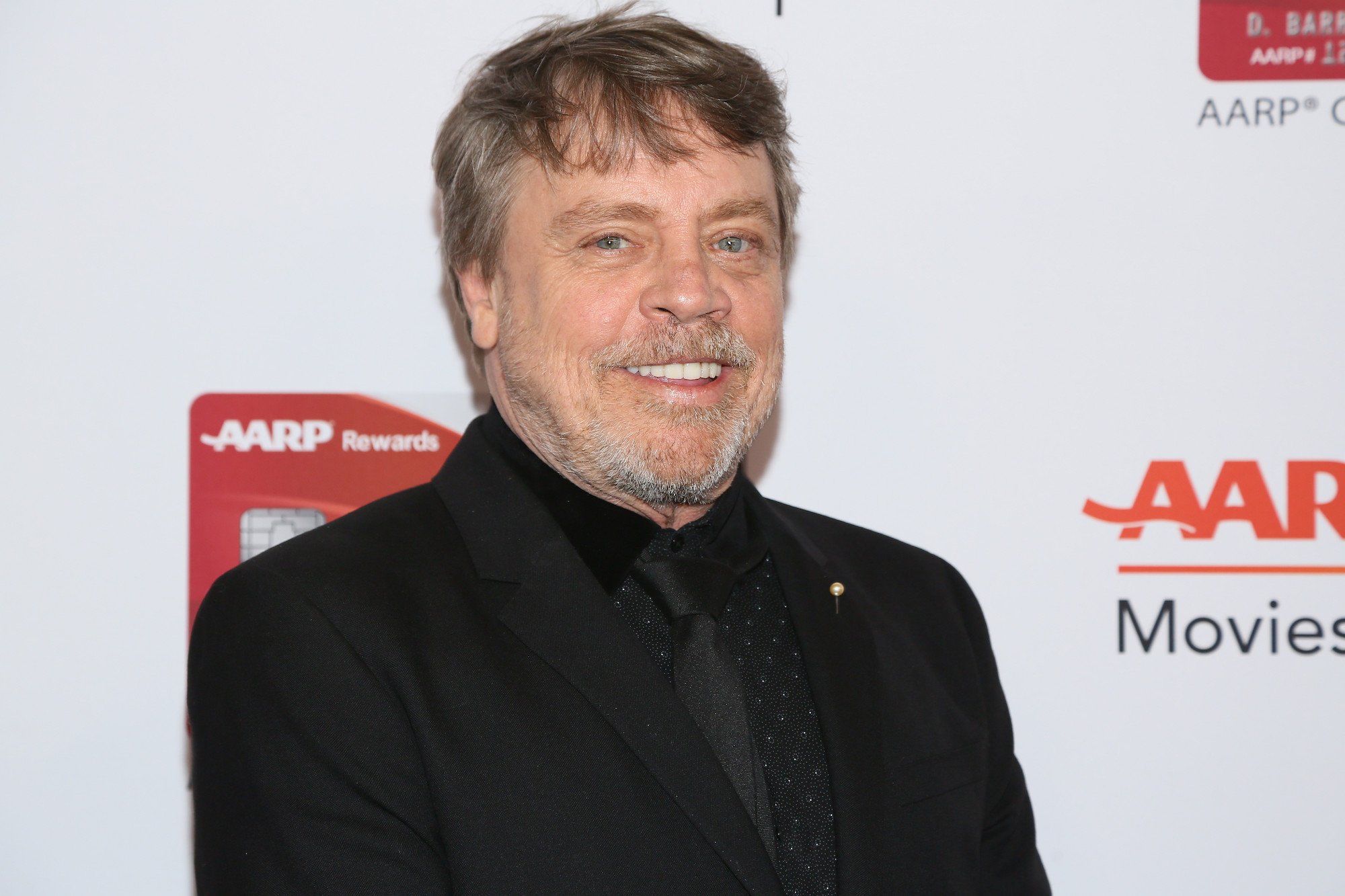 Mark Hamill's 'Star Wars' Career
Mark Hamill is best known for his portrayal of Luke Skywalker in the original Star Wars trilogy that was released in the late '70s and early '80s. After this, he was in a few other movies but has mostly done voice acting, and his IMDb page is quite extensive.  He recently reprised his role of Luke Skywalker in the new Star Wars movies, The Force Awakens, The Last Jedi, and The Rise of Skywalker. In Hamill's Twitter post last month he didn't mention which characters he voiced, but he told fans to look for the name "Patrick Williams."
Some of these roles include Star Wars: The Clone Wars, the ghost of Darth Bane, who tries to tempt Yoda over to the dark side. The other two are alien's in Star Wars: The Rise of Skywalker. He voiced Boolio, who provides R2-D2 with information about Palpatine's plans. Hamill also took part in physical filming for the CGI character, Dobbu Scay, a tiny drunken alien who mistakes BB-8 for a lugjack machine and tries to insert coins into BB-8's body. According to Screen Rant, Hamill had to wear a full-motion capture suit alongside a giant-sized medicine ball to reduce his height to BB-8's. It's great to see an actor stay so involved in the franchise that helped launch his career.
The Success of The Mandalorian 
Related: A Disney+ Favorite Beat Out 'Stranger Things' For The Title of Most-Streamed Show
The Mandalorian is the first live-action Star Wars TV series and debuted on Disney+ in November 2019. It had 40 million "demand expressions" within its first week, according to Variety. It has also received a 93% scoring on Rotten Tomatoes. The show has been given praise for its explosive action and impressive special effects. So what has made The Mandalorian so successful? Favreau created a world that felt real and was build on the foundation of the original Star Wars trilogy. He drew inspiration from spaghetti westerns and samurai films, which is evident throughout the show. In addition to this, the cast gives an excellent performance throughout the show. The Mandalorian himself also adds to the show. He is silent in most episodes, which adds to his mysteriousness. "Mando" is a well-rounded, authentic character. He is not completely good but isn't a bad guy either. He shows his soft side by his willingness to protect "the child" and occasionally gets injured.
Another reason The Mandalorian has received such great success and popularity is because of Baby Yoda, also known as "the child." A puppet portrays Baby Yoda. "The child" isn't actually Baby Yoda, but is a 50-year-old alien of the same species of Yoda. There isn't much known about the Yoda species, which creates intrigue. In addition to his cuteness, he shows personality and occasionally causes some mischief. 
Mark Hamill's Makes a Cameo on 'The Mandalorian'
Mark Hamill voices a droid named EV-9D9 in episode five of The Mandalorian, "The Gunslinger." This droid formerly worked at Jabba's Palace in Return of the Jedi. According to Favreau, this droid tortured others at the palace, and droids weren't allowed in bars during this time. Now, they can be bartenders! Initially, Disney Gallery: The Mandalorian, a behind the scenes show streaming on Disney+, revealed this fun fact. The second season of The Mandalorian is due to stream in October 2020, and maybe Mark Hamill will make another cameo.