'The Many Saints of Newark': Michael Gandolfini Says He Felt 'Numb' Before Seeing Himself On Screen as Tony Soprano
After several auditions, Michael Gandolfini landed the role as teenage Tony Soprano in The Many Saints of Newark. A treat for audiences who loved James Gandolfini as the crime boss in The Sopranos, Gandolfini's portrayal piqued viewers' interest.
Though the movie didn't focus squarely on Tony, it provided an opportunity for Gandolfini to transform into a character that his father turned into a TV icon. But for him, the process entailed him separating his dad from the script — until he saw the movie himself.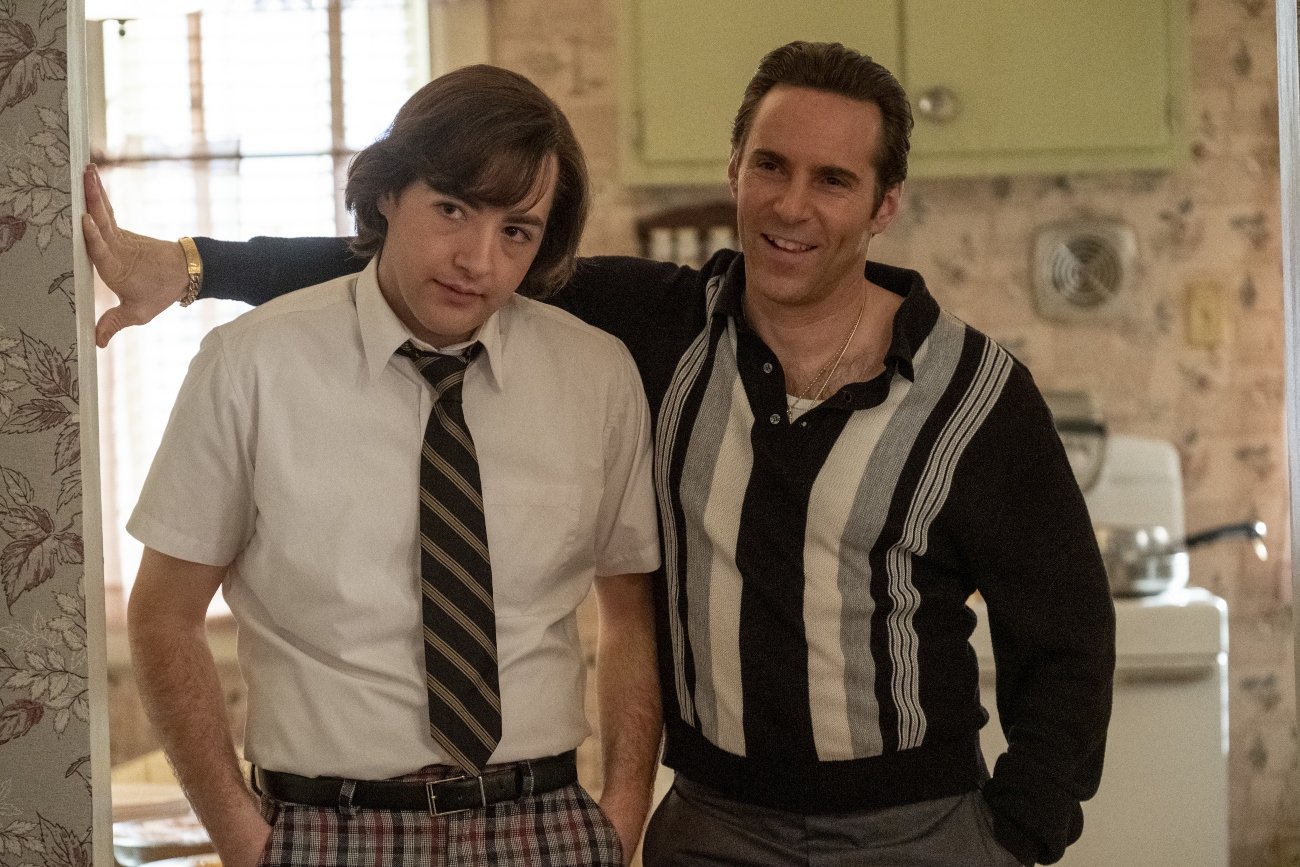 Michael Gandolfini speaks on playing Tony Soprano in 'The Many Saints of Newark'
Gandolfini and his Many Saints of Newark co-star Jon Bernthal appeared on Today to discuss the film. The young actor touched on his own expectations heading into the project. While fans automatically associate him and his father as the incarnation of Tony Soprano, Gandolfini initially didn't have an emotional connection to the role.
Today host Savannah Guthrie asked whether there was anything healing about picking up the mantle behind his father. Gandolfini expressed there was a small aha moment.
"When we were doing it, I never thought about it. It was just doing the best job," said Gandolfini.
"But when I sat in that theater, and I watched it for the first time, I felt like, 'Aw man, I got to do this with my dad. We got to do this thing together.' It was a really incredible feeling. It shocked me because I think I numbed that out because I just wanted to be a good actor and do my job and learn. But I did feel that when I watched it for the first time."
Gandolfini also explained that occasions like his father's birthday serve as celebrations and reflective moments of gratitude.
James Gandolfini separated Tony Soprano from his home life
During a sit-down with Jake's Takes in September, Gandolfini also revealed that his dad James was meticulous about keeping Tony Soprano separate from family. He surprised The Sopranos creator David Chase and co-star Alessandro Nivola when he said his father had a secret room where he practiced lines for the show.
A push mechanism on a bookcase enabled him to open the hidden chamber, and he'd go inside to rehearse. "He soundproofed it, and he would close this bookcase and lock it. It was like a secret door. That's where he would memorize and do everything, and you would see nothing. I saw no Tony Soprano," said Gandolfini.
He emphasized that Tony was a character his dad played on TV, but it's not someone he encountered at all, not even when visiting his father on set.
Watch and compare 'The Sopranos' and 'The Many Saints of Newark'
Though they're two different sets of stories, both the TV series and the film tie two eras together. Fans can relive The Sopranos with James Gandolfini by streaming it on HBO Max, and then follow it up with Michael Gandolfini's version in The Many Saints of Newark. No matter who's playing him, the mannerisms, trademark Jersey accent, and facial expressions are unmistakably Tony Soprano's.