'The Marvelous Mrs. Maisel': Amy Sherman-Palladino Describes Season 4 Opener 'Revenge and Anger'
Showrunner Amy Sherman-Palladino said the season 4 opener for The Marvelous Mrs. Maisel reflects the mood and overall feeling of the season which is revenge and anger.
Miriam "Midge" Maisel's first word is "Revenge" when the curtain opens on episode 1. She's on stage and furiously funny.
"Revenge, I want it," she tells the audience. "Oh do I want it. I need it, I crave it. I am completely consumed by the need for it. Revenge. You know how there are times in your life when things seem to be going great. And then suddenly, you round the corner and bam! Someone steps in and f***s it the f*** up. You never saw it coming because you were too busy being happy. And I know that's life. S*** happens. You should be a bigger man and just let it go. Well, I'm a woman, so f*** that."
Maisel's first episodes show Midge needing revenge
Sherman-Palladino said Midge's energy during the opener threads throughout the season. "It's revenge and anger, which I find is one of the best motivators in life. Rarely does puppies and kittens move you as much as pure blind rage," she told TV Line.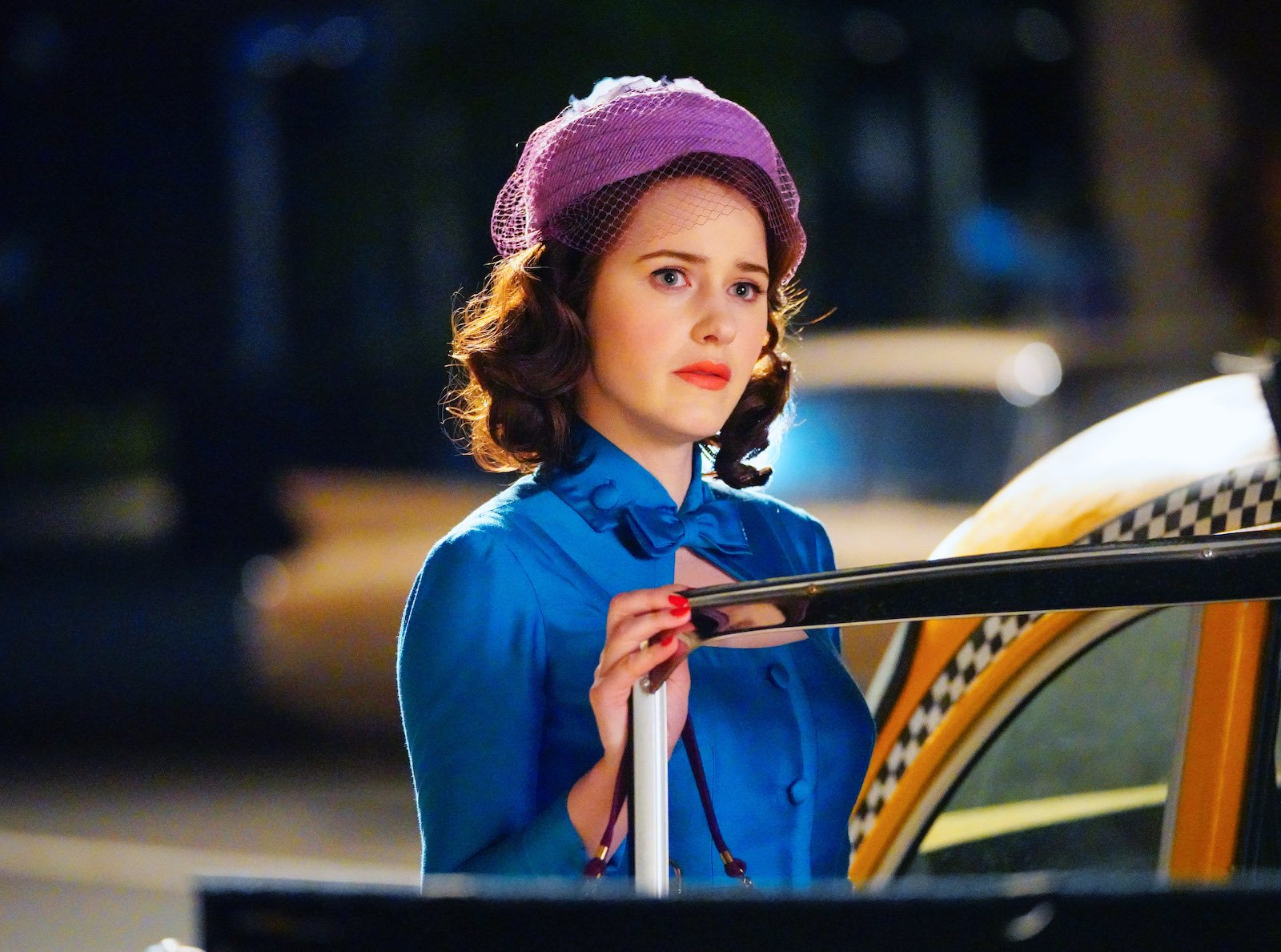 Why the rage? The Marvelous Mrs. Maisel Season 3 left viewers on the tarmac with Midge, sobbing after being canned by Shy Baldwin. The promise of a standup career on tour with the crooner was destroyed and now she has nothing to lose.
Midge needs to move past her rage and anger and figure it out
Executive producer Daniel Palladino revealed that viewers will see the fallout of "how Midge reacts to such a jarring episode," he told TV Insider.
Sherman-Palladino added Midge will want "flat-out revenge. Now it's like, 'I'm going to take back what was taken from me.'"
So how does Midge recover? Actor Rachel Brosnahan, who plays Midge teased that viewers need to watch. But added, "This is a make it or break it for Midge and Susie after we left them in season 3," she told Extra.
"They certainly feel like this is their only shot at redemption," Brosnahan continued. "When we meet Midge this season she has nothing to lose and everything to gain."
Actor Alex Borstein plays Midge's crackerjack, but deeply flawed manager Susie. "[Susie's] words to Midge are 'It's going to be OK'," Borstein said. "And now she's gotta ****** scramble and figure out how it's going to be OK."
She's also living with her parents – and it's complicated
With the help of her father-in-law, Midge bought her old apartment and invited her parents to move in with her. But of course, the arrangement isn't simple. The only way her father would agree is if Midge told others that her parents purchased the apartment and allowed her to move in with her.
Midge now walks a fine line embracing her old life of simplicity to being an independent woman in a world that doesn't appreciate that quality in a woman.
"Don't forget, when the series started Midge wanted to be near her parents," Sherman-Palladino told TV Line. "Her whole thing was like, "I'm in the same building as my mom. My mom is my best friend." And although there's a side to her that has definitely moved away from that, Midge is still somebody who is very, very tied to aspects of her old life. She still holds onto the little fairytale myth that those were the happy times. I think that she also, in her independence and growing up, wanted to sort of be the person that gathered the family back together again. It made her feel important and in charge to be able to be the one to say, 'And now I'll take care of you.'"
RELATED: 'The Marvelous Mrs. Maisel' Rachel Brosnahan Reveals Season 5 Will Be the 'Last Rodeo'