'The Marvelous Mrs. Maisel': Rachel Brosnahan's Perfect Response to Those Criticize Midge's Mothering
The cast of The Marvelous Mrs. Maisel is the first to admit that the characters that they play are flawed humans. Rachel Brosnahan, in particular, has been especially vocal about the fact that Midge's privilege often blinds her to the struggles of others. A great example of this is when she fails to realize that Shy Baldwin (and most of her fellow tour mates) weren't even allowed to stay at the very hotel that they performed in. But while Brosnahan is willing to admit that Midge is imperfect, there's one criticism she's not willing to accept.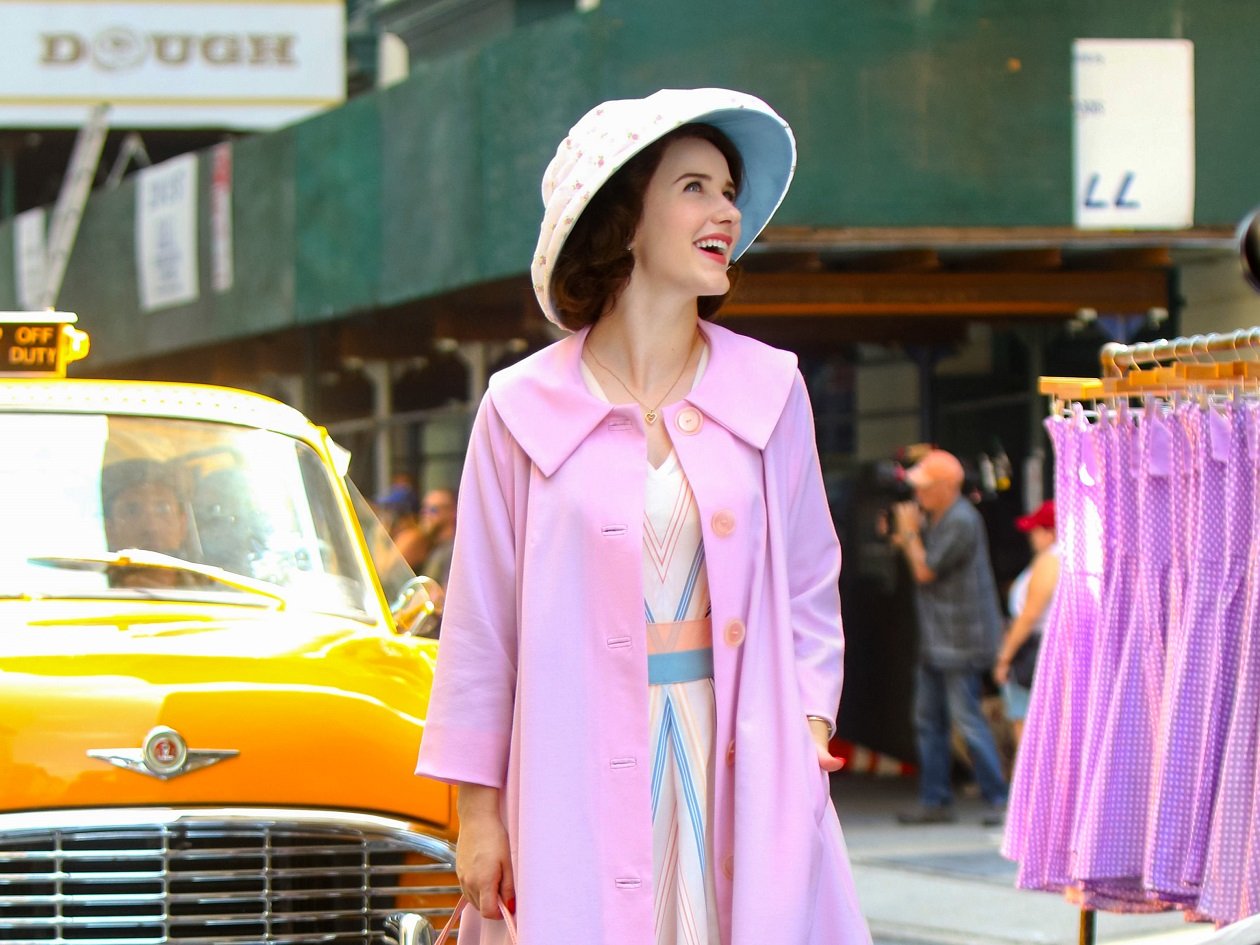 Fans of The Marvelous Mrs. Maisel have found their fair share of flaws with Midge over the show's three seasons. However, one consistent critique is that Midge isn't a good mother. As she has two young children (Ethan and Esther) at home, many people have argued that she doesn't spend enough time with them. Others have called Midge selfish and claimed that she puts herself and career before her kids. But how does Brosnahan feel about the criticism? In an interview with Script Mag, she shared some of her thoughts.
Rachel Brosnahan defends her character's mothering
"I find some of that criticism valid at times but also frustrating," The Marvelous Mrs. Maisel star shared. "The kids have two loving parents, four loving grandparents. They have a village, including a nanny who is devoted to them. They have a mother who's not always around; she's pursuing her dream and as a result, is asking their father to step up, asking the neighbors to step up, and asking the grandparents to step up and help raise them. The kids aren't wanting for anything."
RELATED: 'The Marvelous Mrs. Maisel': Rachel Brosnahan on Why Midge and Lenny Didn't Hook Up
Brosnahan continued on to add that her fellow cast member from The Marvelous Mrs. Maisel gave an outstanding response when she was asked if she felt Midge loved her kids. "I was asked once in an interview if I thought Midge loved her children, and Alex Borstein [who plays Susie] turned around and said, 'Well, do I not, not love my children because I'm here doing press and I feel the same.'"
'The Marvelous Mrs. Maisel' cast member gets frustrated when critics blame the writers
The Marvelous Mrs. Maisel star also shared that she doesn't like that people have intimated that Midge's lack of time spent with her kids on camera is just the writers choosing not to flush out that part of Midge's life. Instead, Brosnahan feels that Midge is just a character that people aren't used to seeing, especially given the time period of the show.
"I get frustrated when people say that it feels like lazy writing as opposed to attributing it to her character; she's not a perfect 1950s ideal of a doting mother that we're used to seeing on television," The Marvelous Mrs. Maisel actor added. "In a show like this, I appreciate the idea of what a good mother could be—someone who is out to provide for her children, looking to make herself satisfied, and to grow. I don't know what part of that makes Midge a bad person."
Will fans be more open-minded for Season 4 of 'The Marvelous Mrs. Maisel'?
We love that Brosnahan has such fantastic responses to those who claim that Midge isn't a good mom. Hopefully, fans of The Marvelous Mrs. Maisel have stopped thinking of Midge as such a one-dimensional character as the seasons have gone on and can accept that she isn't defined by being a mom.