'The Marvelous Mrs. Maisel': Why Sterling K. Brown Doesn't Think Reggie Is Behind Midge's Firing
Season finales of The Marvelous Mrs. Maisel nearly always end in some sort of twist and season 3 of the hit Amazon show was certainly no different. Midge seemed to have found her stride with life on tour and despite the brief hiatus from touring, she was more than ready to get on the road again. But, things came to a staggering halt after she performed her set at the Apollo.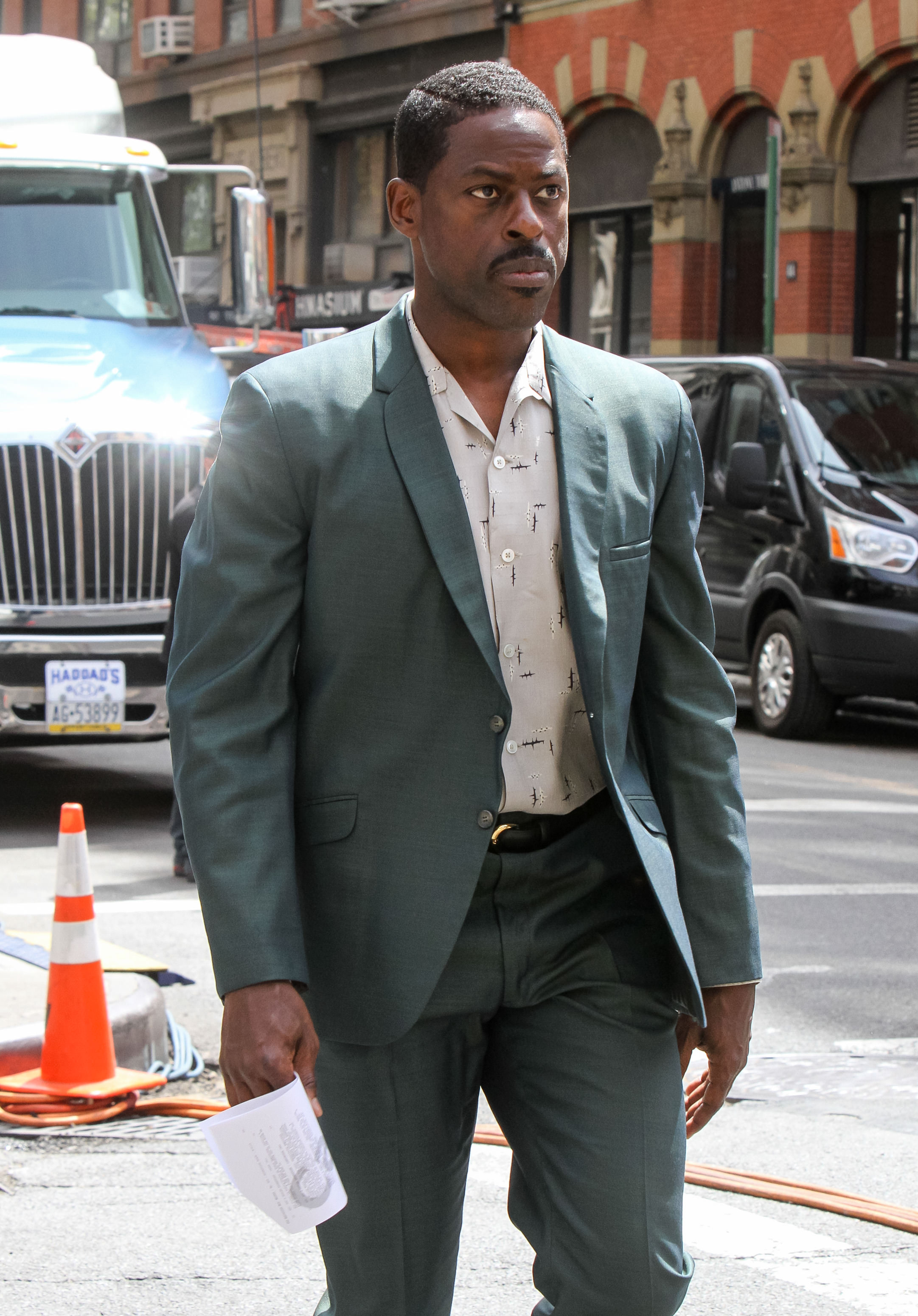 One of Midge's biggest character flaws is that her privileged upbringing can make her pretty clueless to the plight of others. This is highlighted in quite a few ways throughout season 3 of The Marvelous Mrs. Maisel, particularly when it comes to Shy Baldwin. Midge is unaware that most of the people she is on tour with are being discriminated against and aren't even allowed to stay at the hotel where they perform.
'The Marvelous Mrs. Maisel' Season 3 finale ended on a low for Midge
Midge's cluelessness eventually ends up costing her her gig with Shy. When she expressed nerves about performing for a predominately Black audience, Shy's manager, Reggie, gave her the advice to tailor her set to facts about the famous singer. Unfortunately, Midge's naivete led to her alluding to some very personal facts about Shy that he told in confidence when he was at his most vulnerable. This, of course, led her to be fired at the end of The Marvelous Mrs. Maisel season 3.
Naturally, fans of the show feel for Midge. However, they are split on whether or not she should be fired for her faux pas. On the official Instagram page for The Marvelous Mrs. Maisel, fans speculate if Reggie intentionally sabotaged Midge out of jealously. Others question if Shy was actually the one who wanted Midge off the tour or if something more sinister was at play. "I'm wondering whether Shy actually said it though, or if that's just what Reggie is saying. I'm on the fence," one fan declared.
Sterling K. Brown doesn't think Midge's firing was Reggie's call
Though fans may have differing opinions, Sterling K. Brown, who plays Reggie on The Marvelous Mrs. Maisel, shared that he doesn't think Reggie made the call to cute Midge from a tour. In an interview with Gold Derby, the This Is Us actor revealed that he believes that Shy was the one who fired Midge because he felt betrayed by what she said about him during her set.
"I don't think it was Reggie's mandate that she's not there," Brown revealed about his The Marvelous Mrs. Maisel character. "He was definitely following the orders of Shy. I think Shy felt betrayed. He shared something with her. He even told Midge his real first name, which is not even anything that we discuss openly. So the fact that she could go out on that stage and while she was not explicit, just toying with the idea of sharing something that wasn't meant to be shared with anybody else, hurt him to the core."
Brown says his character on 'The Marvelous Mrs. Maisel' feels guilty about Midge's Apollo set
Though Brown doesn't feel that Reggie had a hand in Midge's firing, he says his character does feel bad that his advice led to this precarious situation. But, he argues that Reggie had no idea that Shy had shared certain information with Midge to begin with.
"He has respect for Midge," Brown confessed. "She's a cool girl and he also feels kind of guilty because he told her to go out there and talk about Shy. Now, he did not in his wildest dreams imagine that she was going to go out there and make multiple allusions to something that he didn't even know that she knew about," he revealed. It'll be interesting to see if the writers of The Marvelous Mrs. Maisel agree with Brown's assessment of the situation. Until then, fans can rewatch season 3 to see if there are any more clues.