'The Marvelous Mrs. Maisel': Chris Eigeman Sizzled as Whit Stillman's Muse for Years
Before he was Abe Weissman's boss on The Marvelous Mrs. Maisel, Chris Eigeman lit up the screen in a slew of signature Whit Stillman films like Metropolitan, Barcelona, and The Last Days of Disco.
Eigeman said he lucked into the role of socialite Nick Smith in Metropolitan and loved the lengthy soliloquies in the script. He quickly became a familiar face in two more Stillman films, which often followed upper-class, deeply flawed (hilarious) characters. Eigeman then embraced Mrs. Maisel's Amy Sherman-Palladino and Dan Palladino's work, likening their scripts to Stillman's style.
Chris Eigeman lucked into 'Metropolitan'
Eigeman recalled being a fresh-faced college graduate when he saw the casting call for Metropolitan. "Oh, I just auditioned for [Metropolitan]. I mean, I got very lucky. It was a casting call for anybody who could credibly be believed to be just out of college, and that's the largest acting population in New York City because attrition hasn't really set in yet. So I just got lucky," he told Decider in 2018.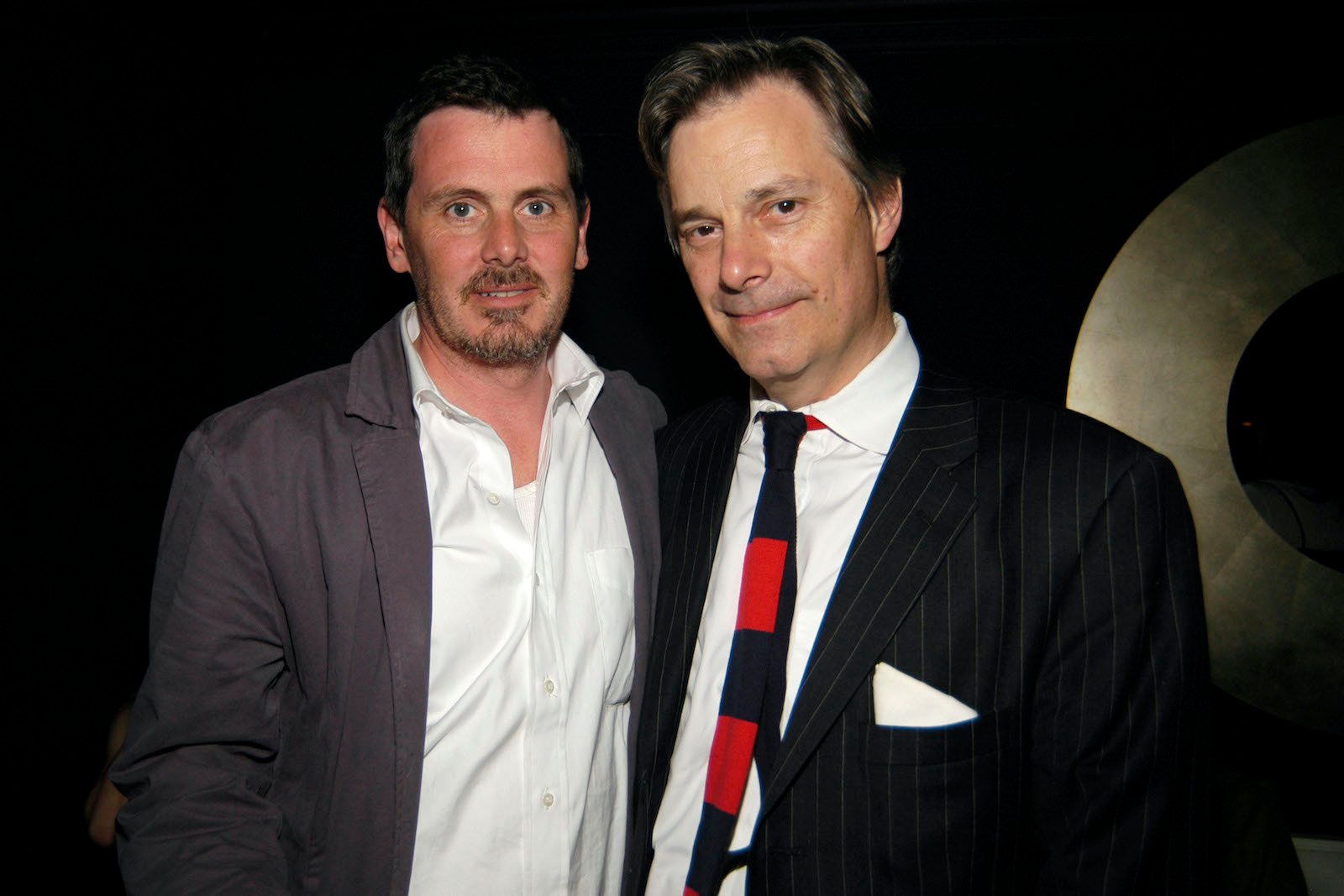 Metropolitan followed the lives of debutantes and their male socialite friends living in New York City during Christmas break. Eigeman doesn't believe he made any money from being in the film. "There's no way I made any money off the movie," he told IndieWire. "I'm sure I spent whatever money I had in subway tokens just to get to set."
As a socialite on the party scene, Eigeman spent the majority of the film in a tux, which was a new experience. "I think I had been in a tuxedo once in my life before that movie," he recalled.
He was not a fan of dancing on camera
From Metropolitan, Eigeman was then cast as Fred Boynton in Stillman's Barcelona. This time he played a naval officer who travels to Spain on a public relations mission. He ends up staying with his uptight cousin who is his complete opposite. This film was followed by The Last Days of Disco. Again, Eigeman played a pivotal role, this time college dropout turned club manager, Des.
While Eigeman embraced lengthy dialog, Stillman found his mainstay actor's Achille's heel. "[Eigeman] doesn't really like dancing on camera, and he sort of had to in the Barcelona scene where he dances with the Mira Sorvino character," Stillman told Vulture.
"I wrote Des, his part in The Last Days of Disco, in a way that Des never dances," Stillman added. "Des doesn't dance. [Laughs.] I don't think Matt Keeslar, who played Josh, loved doing it, but he did a kind of funny thing in that last scene in the metro."
Mrs. Maisel role was a perfect move
Stillman's films have a specific style, heavy in intelligent dialog with endless one-liners for those who can astutely identify the zingers. So Eigeman's move to Gilmore Girls and now his appearance in The Marvelous Mrs. Maisel made sense.
"I really liked those really long runs of his, those two-page runs," Eigeman told Decider about how he handles lengthy dialog. "I've always liked those things. I'm actually better at those than I am at short stuff. I remember we did, like, 45 takes of me going 'huh.' That stuff I really suck at. The longer stuff I tend to be better at. Same thing with Amy Sherman-Palladino and Dan Palladino and Gilmore Girls. Those runs I just find really fulfilling."
The Marvelous Mrs. Maisel Season 4 is currently streaming on Amazon Prime.