'The Marvelous Mrs. Maisel' Creator Amy Sherman-Palladino: 'We Stage Things That People Don't Think Are Staged'
There's even more going on behind the scenes on The Marvelous Mrs. Maisel than viewers might have realized. What's "staged" about the Amazon TV series?
The Marvelous Mrs. Maisel is a master-class in beautiful television. While the series creator Amy Sherman-Palladino (who also developed Gilmore Girls and Bunheads) employs gorgeous costuming, set design, and camera-work, there's even more going on behind the scenes than many viewers might have realized. What's "staged" about the Amazon TV series that fans may not have picked up on?
'The Marvelous Mrs. Maisel' Season 3 finale scene that Amy Sherman-Palladino meticulously choreographed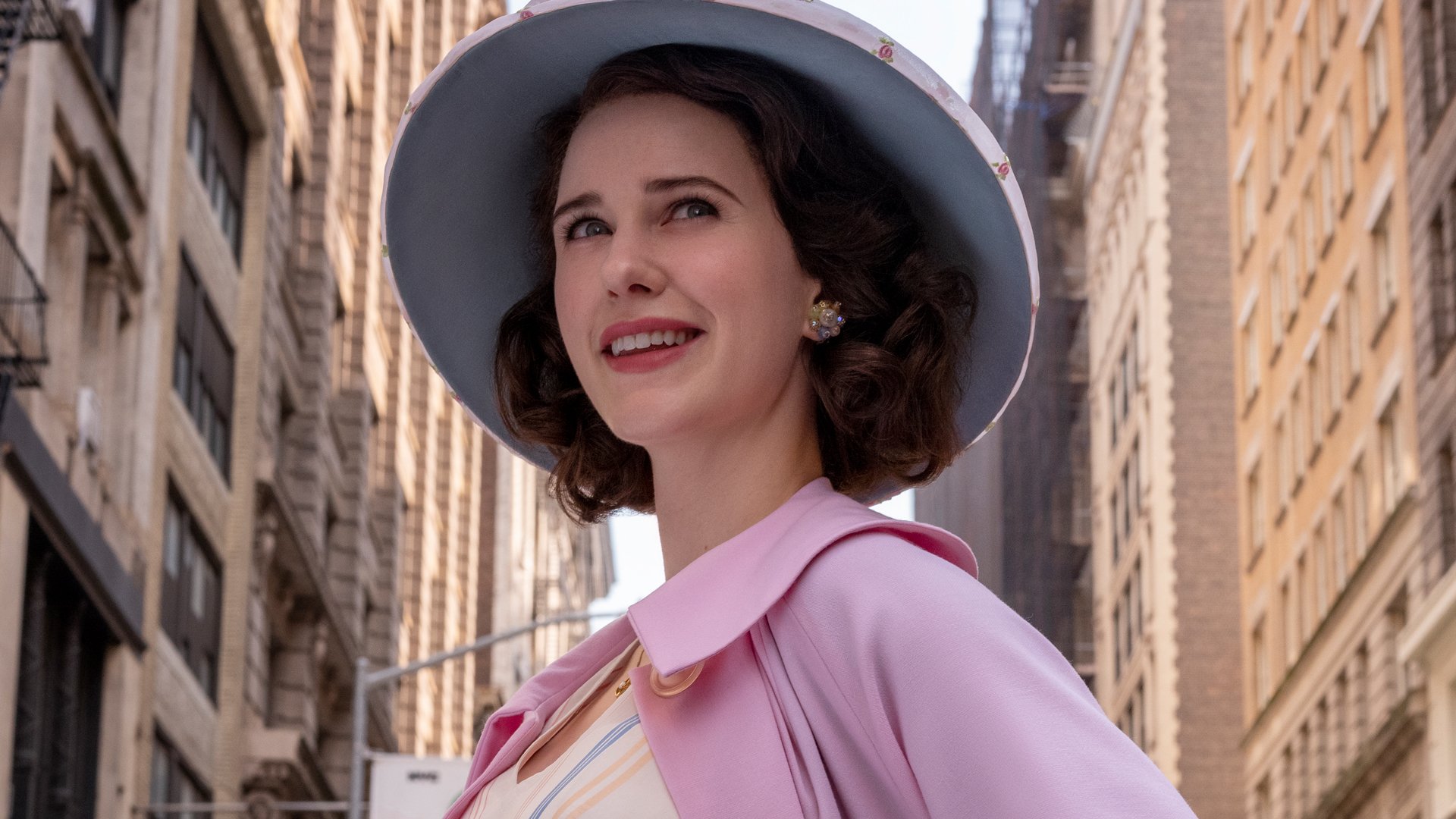 Sherman-Palladino — writer, director, and executive producer on Maisel — told The New York Times in a recent conversation all about her approach to filming the series.
Sherman-Palladino revealed that the 1950s-era, choreographed aesthetic is just that: choreographed.
"We stage things that people don't think are staged," she said. As an example? In the Marvelous Mrs. Maisel Season 3 finale episode, Bailey De Young, the actor portraying Imogene, is casually "walking down the street in slow motion to Nina Simone."
However, there's a lot more to it than just that. Sherman-Palladino carefully crafted the scene — and cast background actors who could pull off the look she desired.
"Those are dancers," she said. "Those aren't extras because we needed physicality, we needed crosses, we needed people, we needed presence."
The staging of the Maisel scene is what gives it its balletic essence, even without any typical "dance" movement in the shot.
"I don't even like to call them extras because they're so integral to our process," Sherman-Palladino said of her background actors.
Sherman-Palladino and the choreographer on the Amazon series 'dance' together to create the look of the episodes
This artistic sensibility stems from the Gilmore Girls and Bunheads creator's background in dance and live theater.
"Theater is where everything happens," she told The Times. "Everything that I do onscreen happens because I live in the theater." She said those experiences being on stage and watching live performance "[challenge]" her to "give people that same feeling," even through the lens of the camera.
Marguerite Derricks is the choreographer on The Marvelous Mrs. Maisel. She previously worked with Sherman-Palladino and her husband Daniel Palladino on ABC Family's Bunheads.
For Derricks, she shares that the "most fun" she has on the Maisel set is developing the routines — or even just dance-like scenes — with Sherman-Palladino. It becomes a "pas de deux of the [camera]," which the choreographer gets to work around. Derricks explained of her and the Maisel creator's process:
She says, 'OK, this is where the camera is going to move,' and she kind of dances around and shows me. Then I get to fill in the background dancers musically and choreograph them — even if it's just them spinning over their shoulder and walking across, it becomes this beautiful Swan Lake on the floor.
The Marvelous Mrs. Maisel choreographer seems to be a perfect match to Sherman-Palladino's movement-centered aesthetic.
"With Amy, it's always like she and I are dancing together," Derricks said.