'The Marvelous Mrs. Maisel': How Alex Borstein Got Cast as Susie Myerson
Alex Borstein plays Midge's manager Susie Myserson on The Marvelous Mrs. Maisel. How did Borstein, perhaps best-known for her voice work on Family Guy, get cast on the Amazon series?
How Alex Borstein got cast as Susie on 'The Marvelous Mrs. Maisel'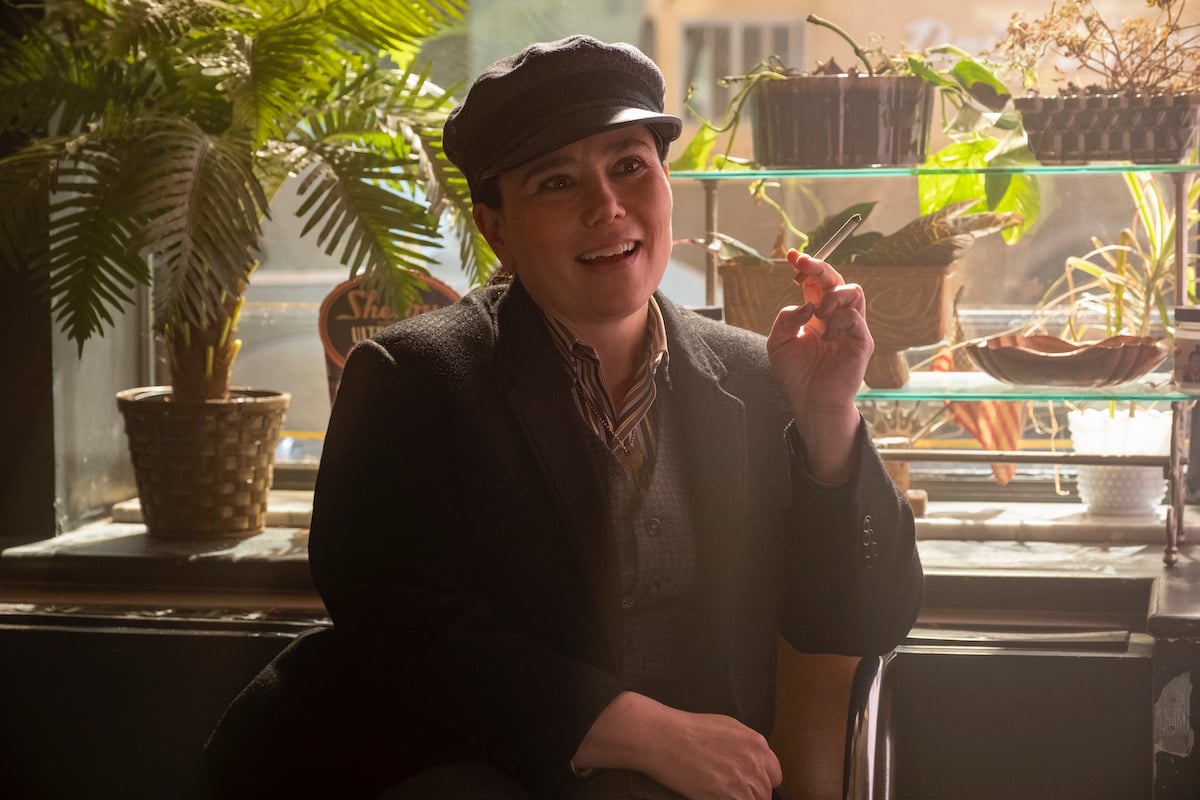 Borstein has been friends with one of the Maisel-creators, Amy Sherman-Palladino, for decades. Sherman-Palladino's previous TV show, Gilmore Girls, almost included Borstein in the main cast. While that didn't work out, it sounds like the writer/director/producer had Borstein in mind for The Marvelous Mrs. Maisel early on in the creative process. 
"I heard Amy talk about this project loosely long before she wrote and pitched it; we've been friends a long time," Borstein shared with The Los Angeles Times. Sherman-Palladino explained her idea for Maisel over lunch one day. However, Borstein was planning a move across the pond.
"When I decided to move to Barcelona, Amy was like, 'Would you still consider auditioning for this part?'" Borstein explained.
"I was hoping to hate it," she admitted, considering her move to Spain was in the works. However: "… she sent it to me and I loved it," Borstein said. So, the actor gave in and read for the Maisel role.
"I flew in, I put on clothes," Borstein told The LA Times. "There wasn't much research or study. So, some of it was Amy writing to me — not for me, but I think she had me in mind to some degree."
Rachel Brosnahan gushes about her Amazon series co-star Alex Borstein
Speaking to Gold Derby earlier this year, Brosnahan explained how she first met Borstein in a "chemistry read" for their 2 characters. The Maisel star shared that they hit it off immediately:
I think I had already been cast and Alex and I read once together and we had this immediate and very strange chemistry that I think works so well for Susie and Midge. We are so different but love each other very, very much. I have so much respect for Alex as a person, as an actor, as a mother. I'm so in awe of the way that she moves through the world and it makes absolutely no sense and yet it works completely on and off-camera.
Brosnahan was simply gushing about her Maisel co-star Borstein in the Gold Derby interview.
"Comedy is just in her bones," the actor said. "She can make something that wouldn't be funny to anyone else on paper so funny that the whole crew is trying to stifle laughter while she's shooting it. She's a monstrosity of a talent."
Brosnahan also spoke about their characters' series-defining friendship.
"They have a very intimate relationship, definitely," she said of Susie and Midge. They've seen the ugliest sides of each other and not many other people in either of their lives have seen that." What will happen between the 2 Marvelous Mrs. Maisel characters in season 4? Brosnahan can't wait to find out.
"… I'm looking forward to seeing how their relationship continues to develop and how we learn more about Susie moving forward," she told Gold Derby.