'The Marvelous Mrs. Maisel': Marin Hinkle on Why Midge's Mom Can't Accept That She's a Comedian
Filming has officially begun for Season 4 of The Marvelous Mrs. Maisel and fans are positively delighted. Like many other projects, The Emmy Award-winning show was put on hiatus thanks to the coronavirus (COVID-19) pandemic and fans are anxious for the show to return. But despite the delay between seasons, fans of the hit comedy are just as invested as ever and are quick to weigh in on their favorite characters.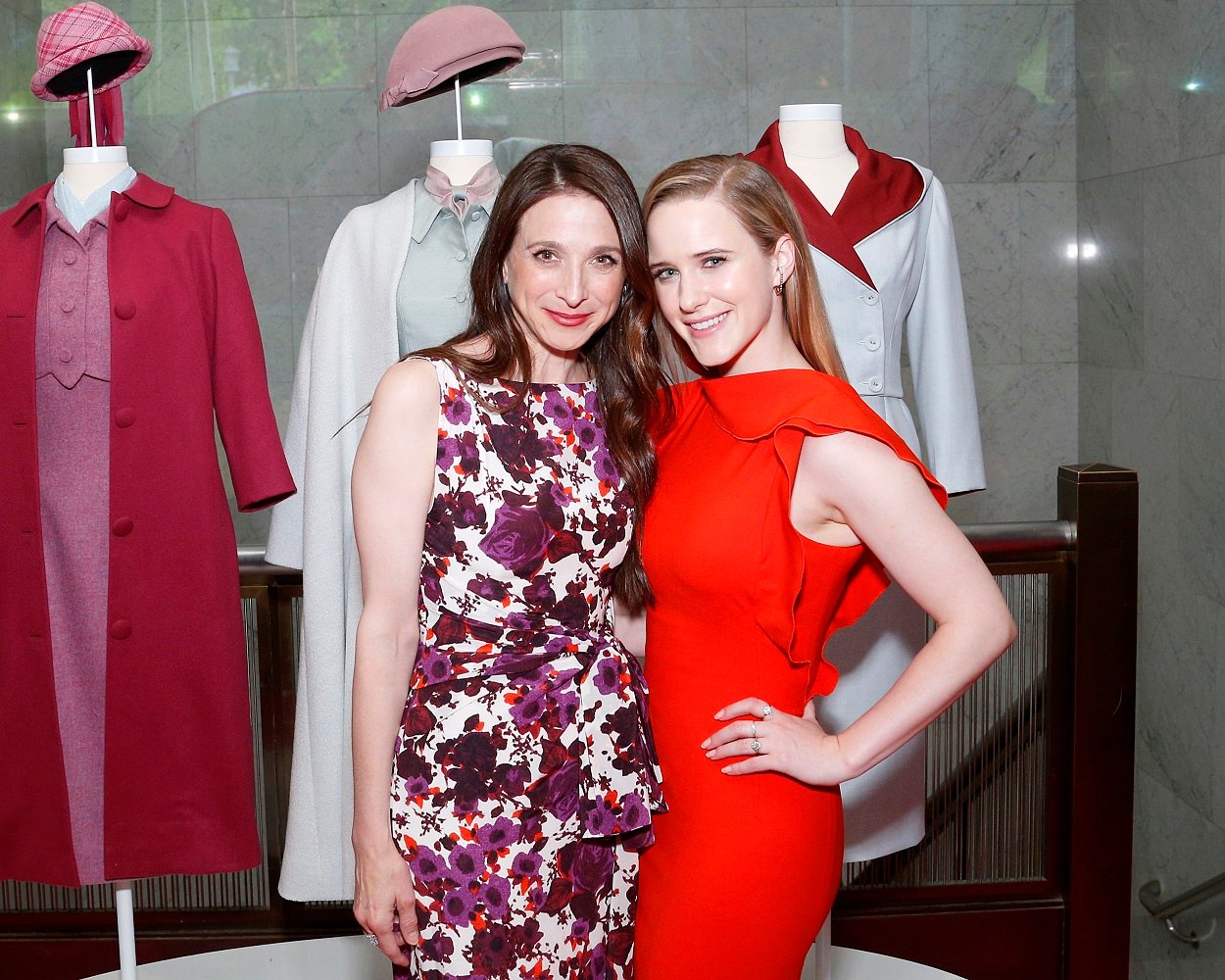 Part of what makes The Marvelous Mrs. Maisel such a compelling show to watch is the dynamic ensemble cast. The actors manage to bring a bevy of colorful characters to life, and fans of the show absolutely love watching them interact. The dynamic between Midge and her parents is one that is particularly interesting to unpack, and it has shifted quite a bit throughout the show's three seasons.
'The Marvelous Mrs. Maisel' fans note that Midge's parents aren't on board with her new career
Throughout the show fans of The Marvelous Mrs. Maisel have been able to watch Midge find her stride as a comedian. She even has gained the support of her friends as well as her ex-husband, Joe Maisel. But, try as she might, she hasn't quite gained the full support of her parents. While they've helped her financially and provided her with babysitting services, they're not quite on board with her newfound career.
RELATED: 'The Marvelous Mrs. Maisel': Rachel Brosnahan's Perfect Response to Those Criticize Midge's Mothering
Midge's mother, Rose Weissman, in particular, seems to struggle with her daughter's chosen profession. Fans of The Marvelous Mrs. Maisel will recall that in season 3, Rose managed to get stinking drunk so as to avoid seeing her daughter do standup in Miami while she was on tour with Shy Baldwin. Of course, this behavior is completley out of character for Rose, and fans absolutely adored seeing the lengths that she would go to avoid Midge's set. But why does Rose have such an aversion to her daughter being a comedian?
Cast member, Marin Hinkle, weighs in on her character, Rose Weissman
Back in August of 2020, Marin Hinkle, who plays Rose on The Marvelous Mrs. Maisel, spoke with Gold Derby about her beloved character ahead of Season 4. When asked why Rose can't accept Midge's comedic side she gave quite a thoughtful answer. According to the actor, Rose isn't self-aware enough to find herself of her life humorous. Therefore, she struggles to see how her daughter is able to make light of her life, especially for a large group of strangers.
"I'm not sure Rose completely has a great sense of humor about her own frailties," the Marvelous Mrs. Maisel star shared. "So when she says later to her daughter, 'Why are you making fun of me up there? How do you find our lives comedic,' I think Rose is still in the midst of sorting through herself. She's actually in a way less self-aware that her daughter is. I think her daughter has an incredible ability to mock herself and Rose isn't there yet. So perhaps that's why she has a hard time watching her daughter. She still takes herself way too seriously. So to see their own lives made fun of like that, 'Can't really go there yet.' Maybe in a year or two, she can actually do that."
Will 'The Marvelous Mrs. Maisel' fans see a more self-aware Rose in Season 4?
While Rose may not be as self-aware as her daughter, the trajectory of her character continues to expand with each season. So, perhaps fans of The Marvelous Mrs. Maisel will see Rose be more accepting of Midge's comedic talents in Season 4 and beyond.