'The Marvelous Mrs. Maisel': Midge and Lenny's Carnegie Scene Is Similar to This Rory and Jess Scene in 'Gilmore Girls'
Lenny Bruce (Luke Kirby) on 'The Marvelous Mrs. Maisel' gives a motivational speech like Jess Mariano (Milo Ventimiglia) on 'Gilmore Girls'.
The Marvelous Mrs. Maisel ended with an explosive confrontation. It showed Lenny Bruce (Luke Kirby) calling out Miriam "Midge" Maisel (Rachel Brosnahan) for ruining her career. The scene is very similar to one from Gilmore Girls and might show how Lenny and Midge's story will end.
Lenny tells Midge to wise up on 'The Marvelous Mrs. Maisel'
Season 4 showed Midge making career decisions based on her anger from being fired. She wants to do things her way, and that means working in a strip joint instead of comedy clubs. The season ended with Lenny scolding Midge for turning down the offer to open for Tony Bennett.
Lenny revealed he made sure she got a good offer for the gig. He asked around to see if she was blacklisted, and she explained that she's doing things her way and not doing opening act gigs.
"Do you understand this is a business?" he asked her. "Like anything else you get hired, you get paid. You understand that? And the trick is to get good and get paid." Midge responded, saying she gets paid at the strip joint, but he responded by telling her she's not dumb.  
"This is what I want," he said, motioning to Carnegie Hall. "This is what I worked for. Don't you want to be here?" He said she won't get there by performing in clubs that aren't legal. Lenny then called her out for hiding. He ends the talk by saying she'll break his heart if she blows her career.
Midge and Lenny's Carnegie scene is similar Jess' speech about Yale
Many fans noticed similarities between Gilmore Girls and The Marvelous Mrs. Maisel. That's because they share the same creator with Amy Sherman-Palladino. This heated scene between Lenny and Midge is similar to when Jess Mariano (Milo Ventimiglia) called Rory Gilmore (Alexis Bledel) out for ruining her career. 
In season 6, Rory drops out of Yale after she's told she won't make it as a journalist. She runs into Jess in "Let Me Hear Your Balalaikas Ringing Out" and he doesn't hold back.
"I know you," he tells her. "I know you better than anyone. This isn't you. What are you doing? Living at your grandparent's place, being in the D.A.R, no Yale? Why did you drop out of Yale?"
Rory tells him it's complicated, but he doesn't accept this. In the end, she doesn't have an answer for him, but she does decide to go back to Yale later.
Will Lenny and Midge end up like Rory and Jess?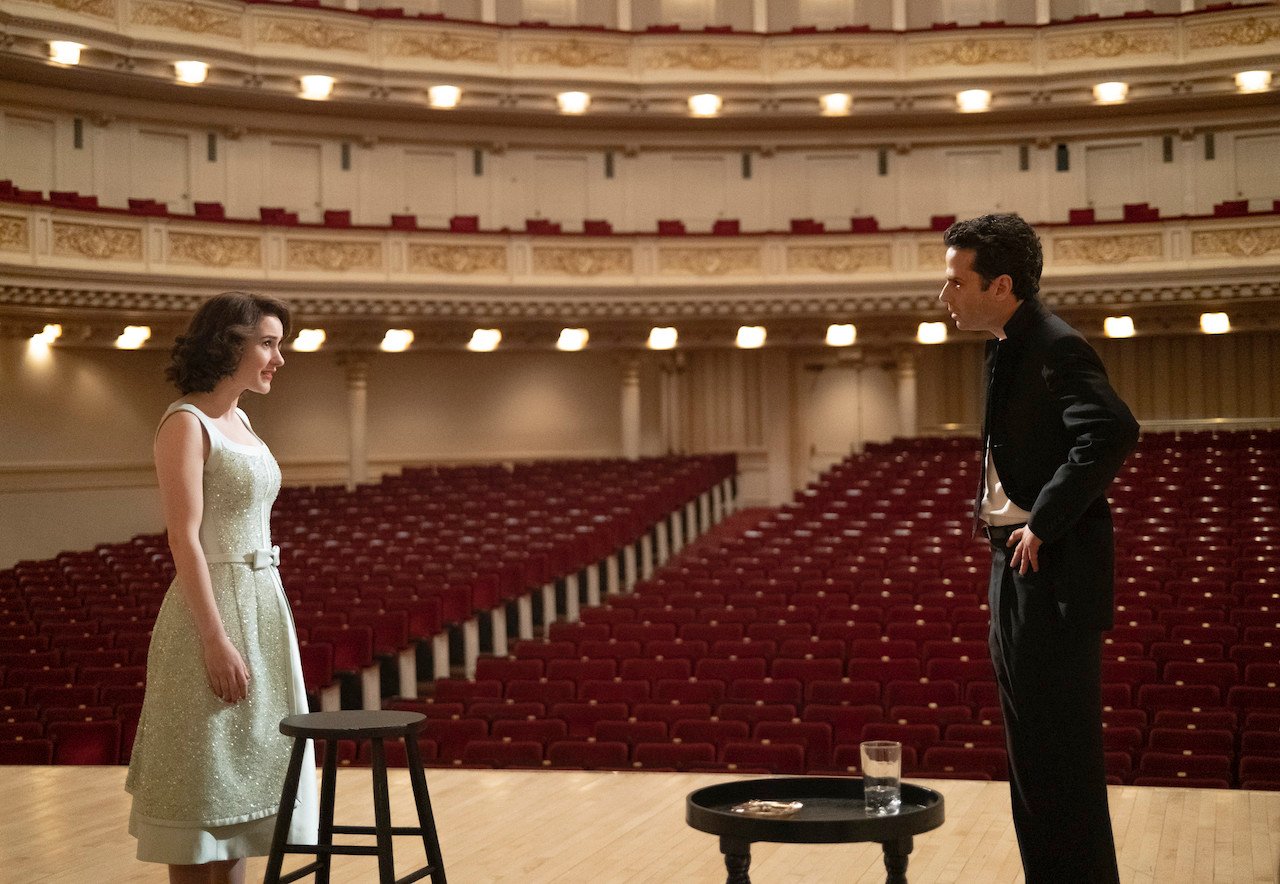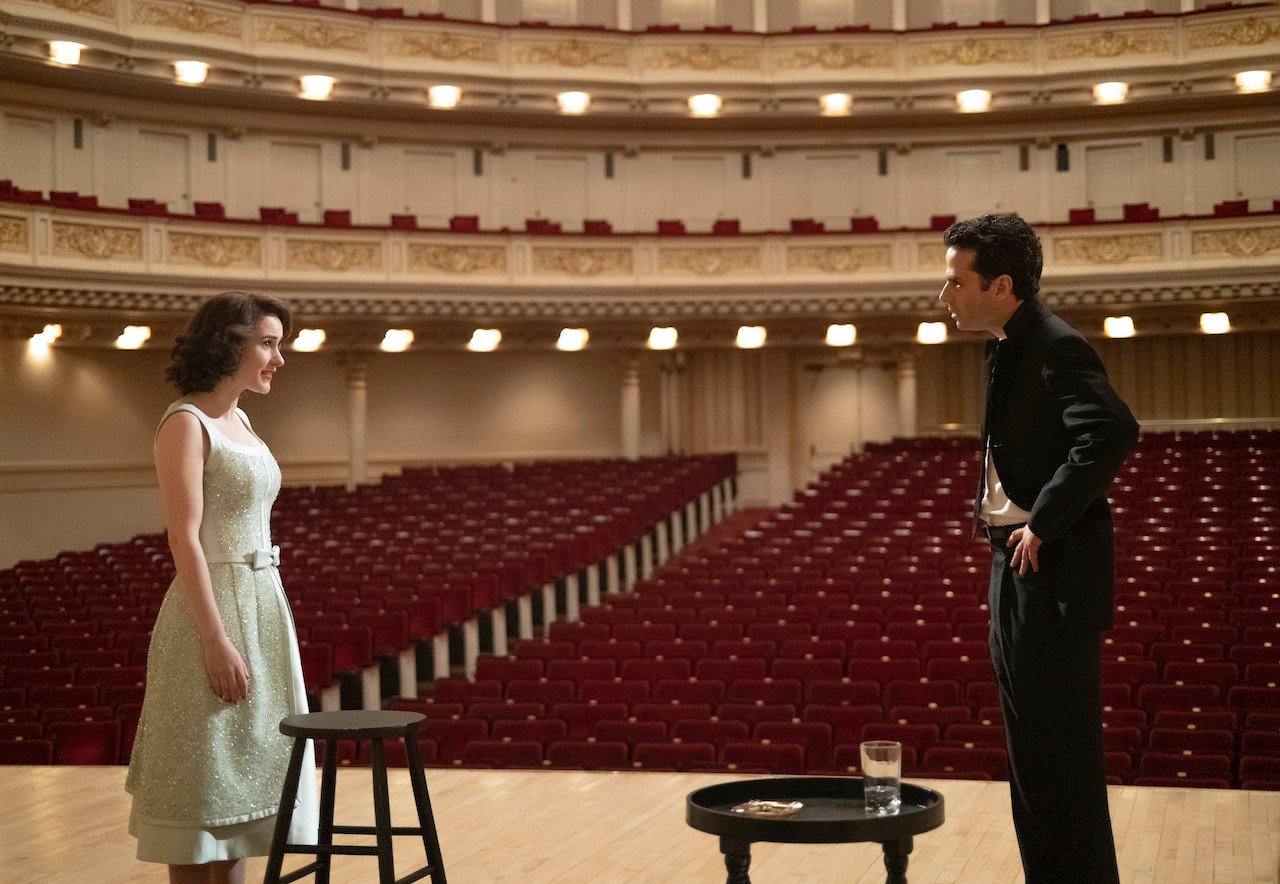 What do the parallels mean for Midge's future? Gilmore Girls: A Year in the Life ended with Jess being an inspiration for Rory to get back on track. After their talk, she decides to write her book.
If The Marvelous Mrs. Maisel follows in the same footsteps, Lenny will most likely continue to guide Midge to the very end. Sadly for some Gilmore Girls fans, Jess and Rory didn't get a romantic happy ending. But the show did leave hope for them to one day fall in love again, and the final season of the Amazon show may end the same way.