'The Marvelous Mrs. Maisel': Milo Ventimiglia Returns in Season 5, Will Midge Have an Affair With the Married Man?
The Marvelous Mrs. Maisel is bringing back a mysterious character. Milo Ventimiglia is returning as "Handsome Man" in the last season. This is what it could mean for Midge (Rachel Brosnahan).
Milo Ventimiglia was in 'The Marvelous Mrs. Maisel' Season 4
The Amazon show followed the trend of including Gilmore Girls actors by having Ventimiglia in one episode of season 4.
He was in the episode, "Ethan… Esther… Chaim." Midge met Handsome Man in the park while she was walking with Ethan, and he was walking his dog. They kept meeting in the park and flirting with each other. 
One day he asked her if she wanted to get an espresso at a restaurant, but it was closed, so they went back to his place. They had sex, and Midge was happy until his wife came home. Midge grabbed his jacket and went straight to Susie's office (Alex Borstein) to tell her everything. Fans never got to see the Handsome Man again.
Will Midge have an affair with Milo Ventimiglia's character in season 5?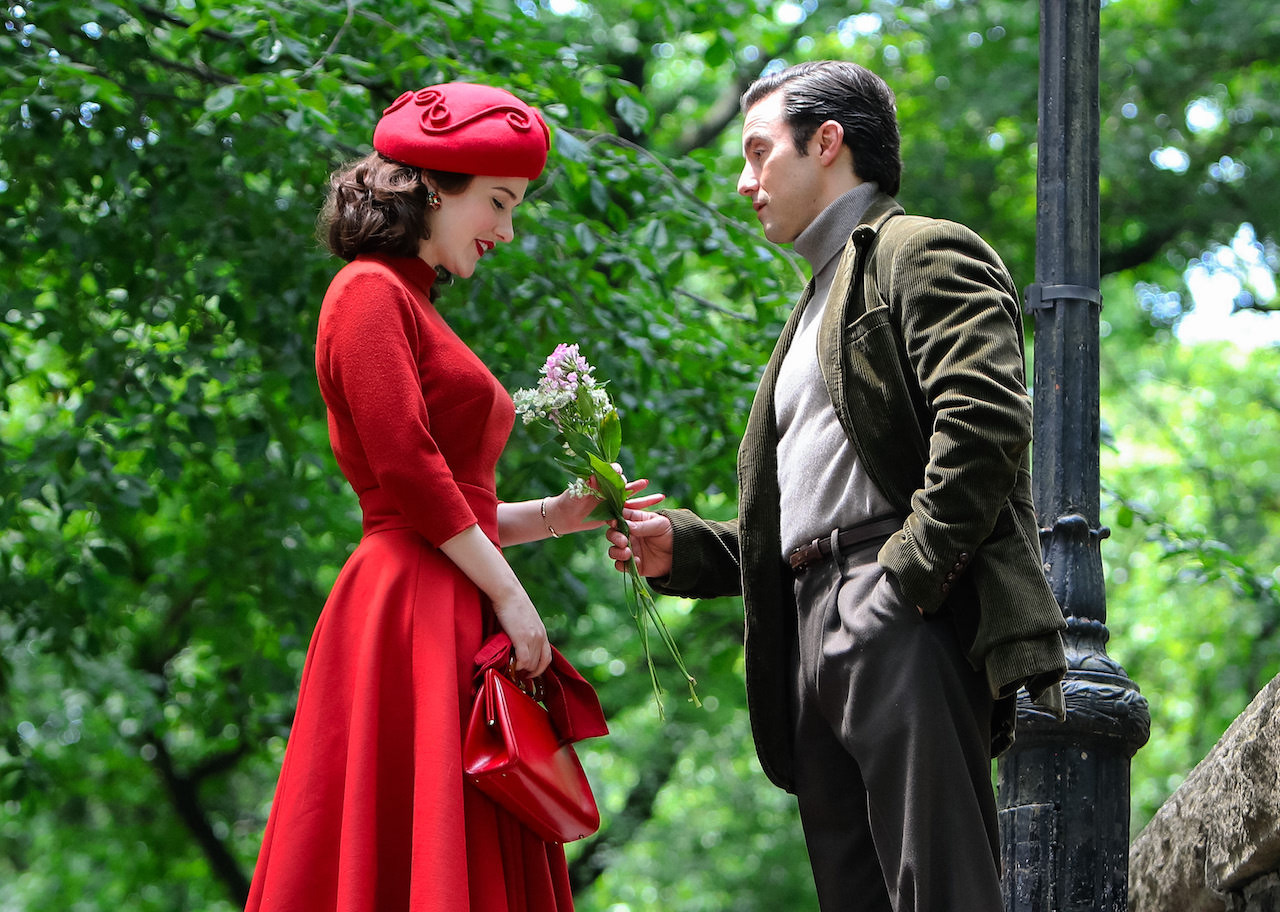 Ventimiglia's appearance in season 4 was short. But fans can celebrate over the fact that he'll be back for the final season.
"We will see a nice, more extensive Part 2 to 'Milo and Rachel,'" Daniel Palladino said, according to TV Line. He then answered if the character would get a name. "Yes, we'll find out his name," the executive producer said. 
This could mean Midge will have an affair with the married man. However, since her marriage ended because of cheating, Midge might be very against this. It's possible Ventimiglia's character will be single this time for them to continue some form of relationship.
It's also very possible that the characters won't have a romantic or physical relationship at all next season. We have no clue what the Handsome Man's job is, and he might run into Midge professionally.
Will 'The Marvelous Mrs. Maisel' have a happy ending for Midge?
Midge has been navigating a new career and being a single woman throughout the show. The big question for the final season will be if she'll have a happy ending.
A happy ending would have her reach some form of success in her comedy career. Season 4 ended with her inspired by Lenny Bruce's (Luke Kirby) set at Carnegie Hall. The finale ended with her looking at a billboard for The Gordon Ford Show. Her goal next season will most likely be her do her set on the talk show.
The other question is if Midge will find love at the end of the season. She has a strong connection with Lenny Bruce, and they did sleep together last season. But he's also unreliable, so a lasting relationship with him is very unlikely.