'The Marvelous Mrs. Maisel': Rachel Brosnahan Manifested Sterling K. Brown Into the Cast
All the actors involved in The Marvelous Mrs. Maisel are incredibly talented. But, when Sterling K. Brown joined the cast of the Emmy Award-winning show, the ensemble got that much stronger. Brown is well-respected in the acting community and was already captivating audiences in other shows like This Is Us. But just how did Brown end up joining the cast of The Marvelous Mrs. Maisel? And how did he manage to bring such an intense character to life?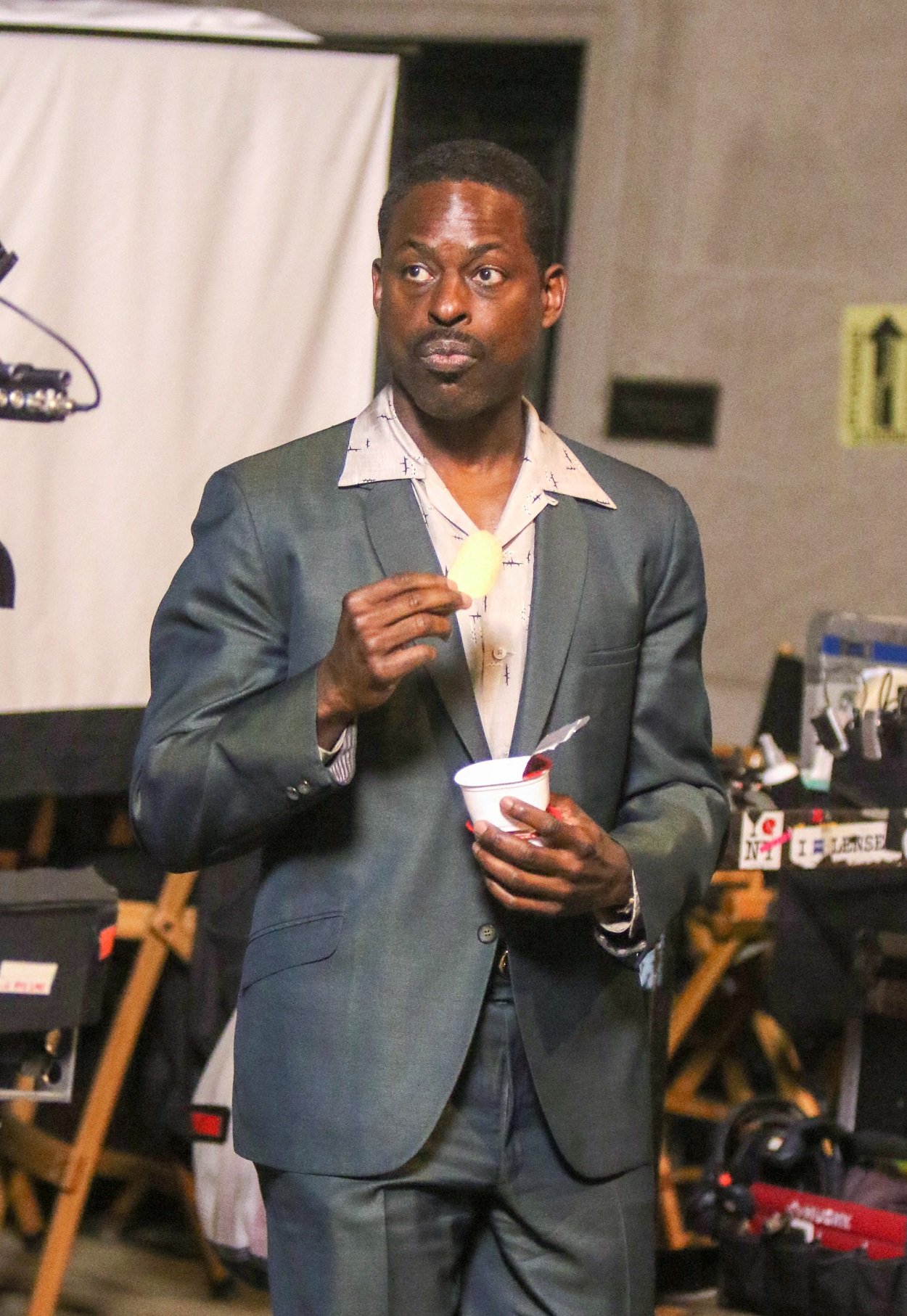 Though there are different accounts of how Brown ended up on The Marvelous Mrs. Maisel, one of the most interesting ones comes from Rachel Brosnahan, who plays the lead role, Midge Maisel. In an interview with Access Hollywood, the actor shared that Brown joining the cast was a kind of wish fulfillment for her. "I willed it, but I'm amazed that it actually happened," Brosnahan stated.
Rachel Brosnahan willed Sterling K. Brown into the cast of 'The Marvelous Mrs. Maisel'
According to the star of The Marvelous Mrs. Maisel, she was joking in an interview about Brown coming aboard. But, the news outlets reported it as if it were true, rather than a joke. Feeling bad, she reached out to Dan Palladino (who produces and writes for the show) to apologize, only to discover that her joke was actually a reality.
RELATED: 'The Marvelous Mrs. Maisel': Rachel Brosnahan on Why Midge and Lenny Didn't Hook Up
"I still don't exactly understand how that happened," Brosnahan shared about how she willed Brown onto The Marvelous Mrs. Maisel. "It's like we have conflicting accounts. But all I know is that one day I was saying that I felt really bad because I had said to someone, I jokingly said to someone 'Oh yeah, you know, we're in negotiations. We're still in negotiations with Sterling' thinking that like it wasn't gonna happen. And then I was apologizing to Dan Palladino I was like 'I'm so sorry this got picked up as a headline.' And I was like 'It was just a joke and sorry about that' and he was like 'Oh no we're actually negotiations with Sterling.'"
Brown received an Emmy nomination for his role on 'The Marvelous Mrs. Maisel'
Brown was, of course, thrilled to lend his talents to The Marvelous Mrs. Maisel. His character, Reggie, would go on to earn him an Emmy nomination for Outstanding Supporting Actor in a Comedy Series in addition to the one he picked up for his role of Randall on This Is Us. But, Reggie is certainly a far cry from Randall. His no-nonsense approach to managing his long-time friend, Shy Baldwin, is nothing short of intense. So just how did Brown manage to bring Reggie to life?
Brown confessed that he first connected with Reggie thanks to the talented writers at The Marvelous Mrs. Maisel. But, he also thought a lot about both the power and the lack of power his character had thanks to the time period. In an interview with Gold Derby, Brown spoke about this truly unique dichotomy.
Brown on how he understood his character, Reggie
"Here's a man who has to have a White man be the front for his organization," Brown shared about his character on The Marvelous Mrs. Maisel. "He is the brains behind all of this. He's the architect for this man's career, but he can't take credit for it most of the time, especially with a white audience. So when he does and has the ability to exert his power, he does so with an iron fist."
It's definitely interesting to watch these dualities play out on screen. While we're unsure if Brosnahan truly did will Brown into the cast of The Marvelous Mrs. Maisel, we're certainly pleased he made it into the show. And, hopefully, we haven't seen the last of Reggie or Shy.