'The Marvelous Mrs. Maisel' Star, Rachel Brosnahan, on Why She Will Never Do Stand Up
It's hard to believe that Rachel Brosnahan, star of The Marvelous Mrs. Maisel, is afraid of anything. After all, her character, Midge Maisel, seems positively fearless at times. Whether she's flashing the audience, subverting gender roles or expectations, or performing on live TV under the critical eye of hundreds of people, Midge isn't afraid to put herself out there. But, Brosnahan has revealed multiple times that she's terrified to perform stand up comedy outside of her role on the show.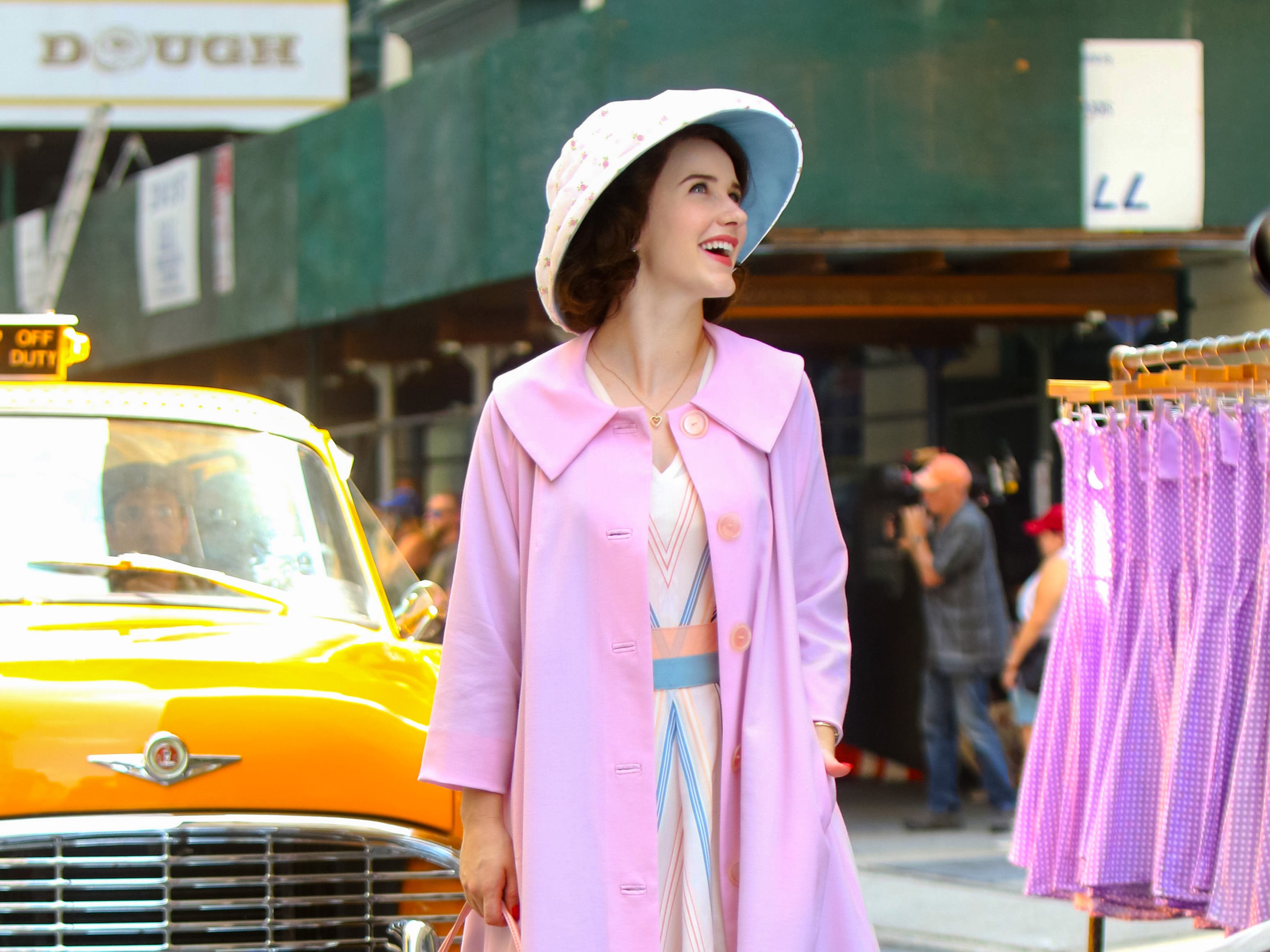 Many fans of The Marvelous Mrs. Maisel may be shocked to learn that Brosnahan never did any stand-up comedy prior to landing the role of Midge Maisel. Even more surprisingly, she's never done stand up unless she was in character. But just because she's never performed in real life doesn't mean she hasn't studied the subject extensively.
Rachel Brosnahan researched comedy when she got cast in 'The Marvelous Mrs. Maisel'
In an interview with Off Camera with Sam Jones, Brosnahan revealed that she went out to watch comedians prior to starting her role on The Marvelous Mrs. Maisel. She specifically looked for people who were new to the scene and were trying out material for the first time. She also wanted to see how people reacted when they weren't successful and the audience wasn't resonating with their jokes.
RELATED: 'Marvelous Mrs. Maisel' Creator Doesn't 'Give a Sh*t' About How You Feel Toward Midge's Parenting Style
"I watched a girl just tank," Brosnahan began, recalling one of her experiences. "I mean she would tank so badly. It was just sad and not funny and you could hear a pin drop in the audience. And rather than continue, she just really slowly like hung up the mic and then just walked off the stage. And as she was walking, it's not funny but it's really funny, as she was walking off the mic dropped," The Marvelous Mrs. Maisel star shared.
Brosnahan is in awe of comedians
Brosnahan continued on to share that the very idea of performing comedy terrifies her. "I could never do what they do," The Marvelous Mrs. Maisel actress revealed. "I could never do that I could never put my whole self-worth on the line for a laugh like that. Yeah, I bow down. I'm in complete awe and admiration," the actor revealed about comedians.
But, Brosnahan's resistance to doing stand up in her personal life hasn't stopped Amy Sherman-Palladino, who is the creator/writer of The Marvelous Mrs. Maisel, from trying to get her to perform a set. The writer even told Brosnahan she'd write a couple of minutes of material for her to perform. Still, Brosnahan was able to resist the request and she has a pretty great reason for staying no.
Why Brosnahan will only do stand up in 'The Marvelous Mrs. Maisel'
"I think I've been saying this now because it feels like the only comparison," Brosnahan began. "If you are playing a doctor on TV you should not try to perform surgery. It would not go well and then maybe you'd be so traumatized you would no longer be able to play a doctor on TV. I feel the exact same way about comedy. You should not try that because if it works then I'm not even sure it's useful if it works. But, if it fails, I don't think I could ever get back up on a and play a comedian," The Marvelous Mrs. Maisel cast member concluded.
We can certainly see why Brosnahan would be resistant to doing stand up. Clearly, her lack of performing in her personal life hasn't stopped her from delivering outstanding and believable comedic sets on screen. We can't wait to see what's next for her character in season 4 of The Marvelous Mrs. Maisel.