'The Marvelous Mrs. Maisel' Fans Wonder if Reggie Sabotaged Midge
After watching the season 3 finale of The Marvelous Mrs. Maisel, fans are even more suspicious of Reggie. But, did he intentionally sabotage Midge's career?
Season 3 of The Marvelous Mrs. Maisel certainly ended with a bang and now fans are chomping at the bit for season 4. But, thanks to the coronavirus (COVID-19) pandemic, production for the upcoming season of the hit comedy show has been placed on hold. In the interim, fans are analyzing everything about season 3 and now they're questioning if Midge was intentionally set up to fail by Reggie.
[Spoiler Alert: This article contains spoilers from The Marvelous Mrs. Maisel season 3 finale.]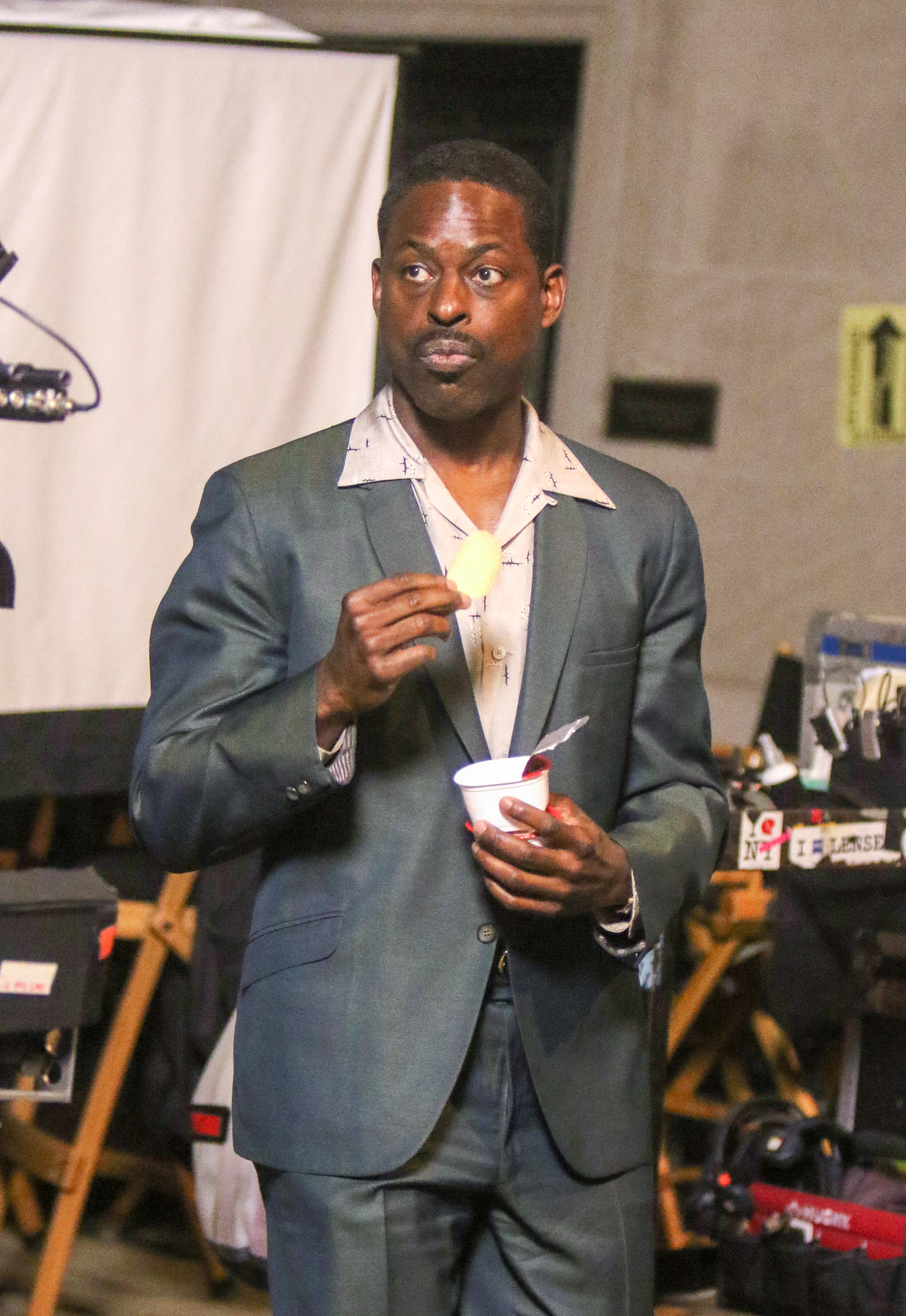 Watching Midge out Shy during her live performance at the Apollo was certainly painful to witness. Though it was clear that her intentions weren't bad, it speaks to a big character flaw that Midge is constantly grappling with. Her complete naiveté often leads her to hurt others which, in turn, hurts her own career. And while Midge certainly needs to accept some accountability for her actions, fans of The Marvelous Mrs. Maisel don't feel that the should shoulder all the blame. In fact, many fans believe Reggie purposely sabotaged her.
Fans of 'The Marvelous Mrs. Maisel' have theories about the Season 3 finale
From the first moment viewers meet Reggie in season 3, it's clear that he's a no-nonsense kind of guy. He's extremely protective over Shy Baldwin and wants to make sure nobody takes advantage of him. Since he and Shy have been friends for years, he likely wasn't used to anyone (namely Midge) getting super close to him. But, it's clear that Midge was able to connect with Shy from the moment they met. Now, fans of The Marvelous Mrs. Maisel are speculating that Reggie intentionally sabotaged Midge because he was jealous of her friendship with Shy.
On the official Instagram page for The Marvelous Mrs. Maisel, many viewers are in conversation about Midge getting kicked off of Shy's tour. "I feel like that guy broke up their friendship on purpose," one Instagram user wrote, questioning Reggie's intentions. "For sure. Reggie seemed a little sketchy the whole time," another person agreed. "Yes, he was really really jealous of them," yet another person chimed in.
Was it really Shy's decision to kick Midge off the tour?
Other fans of The Marvelous Mrs. Maisel are questioning if Shy was actually the one who made the call about firing Midge. Not only do they think Reggie set Midge up, but they also find it sketchy that he barred Midge from having a conversation with Shy following her faux pas. "I'm wondering whether Shy actually said it though, or if that's just what Reggie is saying 🤔🤔🤔 I'm on the fence," one fan chimed in.
"I'm torn. I don't know whether Shy actually fired her or if Reggie did that. You would think we would've seen an interaction between Shy and Midge immediately after show, right? I know when her spot was over he had to sing right away, but if it were me and I was that pissed, I would confront her right away. Something's shady about Reggie. I don't know, I just have this feeling," yet another person shared about the season 3 finale of The Marvelous Mrs. Maisel.
Will Season 4 of 'The Marvelous Mrs. Maisel' reveal the truth about Reggie?
Clearly, fans of The Marvelous Mrs. Maisel believe that there's more to Midge's firing than we know. But, even when season 4 does start filming again, it'll likely be a while before Midge is able to catch back up with Shy and Reggie. Personally, we can't wait to see how things will unfold.