'The Marvelous Mrs. Maisel' Star Rachel Brosnahan 'Wasn't Funny Enough' for Another Role
Rachel Brosnahan had found a fair amount of success prior to The Marvelous Mrs. Maisel. Before stepping foot into Midge's seemingly uncomfortable heels, the actor's credits included shows like House of Cards and Manhattan. However, portraying aspiring stand-up comedian, Miriam "Midge" Maisel has made the actor a household name. She has even won an Emmy for her performance in the hit Amazon show.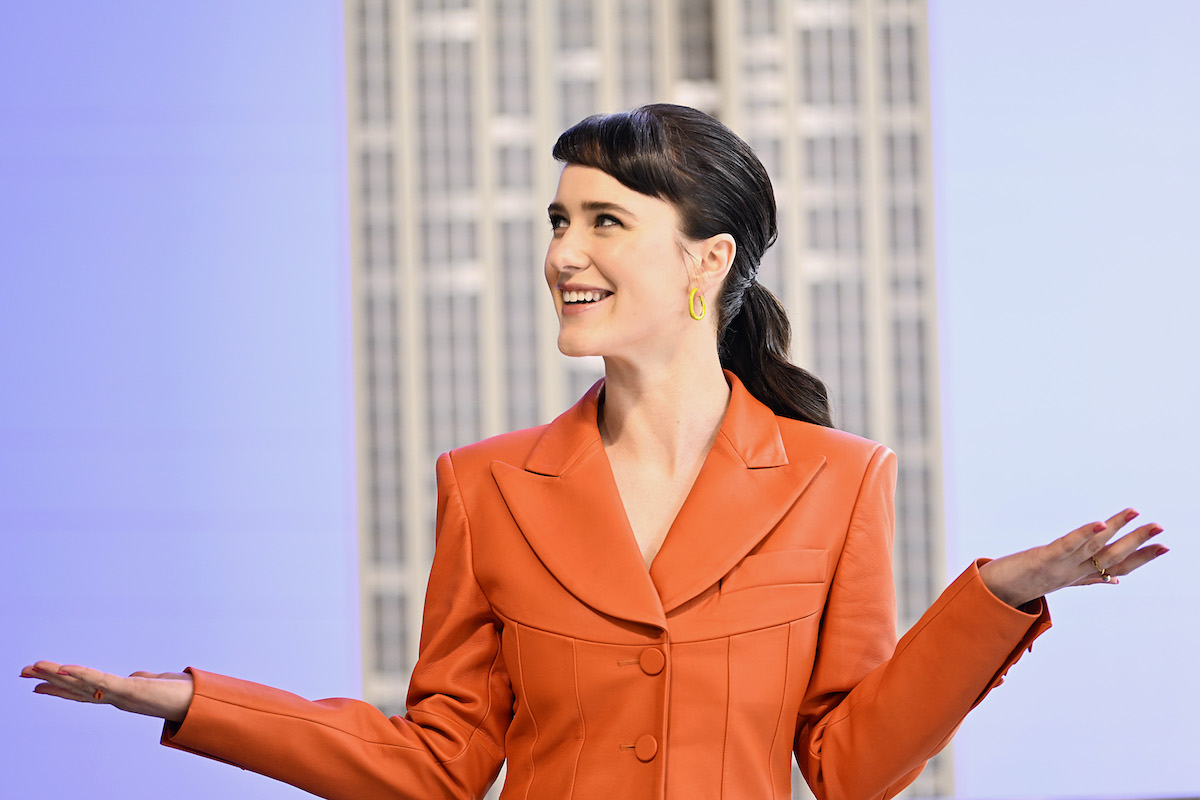 Rachel Brosnahan got rejected from movies and TV shows because she 'wasn't funny'
Of course, Brosnahan's rise to success hasn't been easy. The actor has experienced no small amount of rejection in pursuit of her dreams. Considering the comedic timing that the NYU alum has, it might be hard for fans to believe that people ever questioned her comedic skills. However, Brosnahan spent years being told that she wasn't funny before she booked the lead role on The Marvelous Mrs. Maisel.
Recently, Brosnahan attended a cast panel for Prime Video's FYC event for The Marvelous Mrs. Maisel. PEOPLE reported that the actor revealed some of the criticism she received earlier in her career. "I spent the first couple years of my career being told I was not funny," the Wisconsin native shared.
RELATED: Rachel Brosnahan Knew She Wanted to Play 'The Marvelous Mrs. Maisel' After Reading Only 1 Page
Continuing on, Brosnahan explained that the critiques weren't given maliciously. "It wasn't like an insulting thing," The Marvelous Mrs. Maisel star clarified. "It was really just a lot of people who were professionals kind of saying, 'You might want to head in a different direction. Maybe consider something over here. I think it's been a really challenging and really incredible exercise over the last couple of years."
'The Marvelous Mrs. Maisel' star was rejected from another part the day she booked the role of Midge
In fact, Brosnahan was still dealing with those same critiques on the day she was cast in The Marvelous Mrs. Maisel. The actor was actually up for another role in a different project and was rejected because they felt she didn't have the comedic chops for it.
RELATED: 'The Marvelous Mrs. Maisel': Rachel Brosnahan's Perfect Response to Those Criticize Midge's Mothering
"The day I found out I was going to be their Midge, [I] lost a role that morning because I wasn't funny enough," Brosnahan remembered. "They wanted someone funnier."
Why Brosnahan won't do stand-up comedy outside of 'The Marvelous Mrs. Maisel'
Clearly, it is Brosnahan that is having the last laugh. Critics have loved her performance in all four seasons of the show. But even though The Marvelous Mrs. Maisel has boosted the confidence that Brosnahan has in her comedic abilities, she's still never going to do stand-up in her real life. In an interview with Off Camera with Sam Jones, the actor revealed why she'll leave the stand-up comedy to her character.
"I think I've been saying this now because it feels like the only comparison," Brosnahan began. "If you are playing a doctor on TV you should not try to perform surgery. It would not go well and then maybe you'd be so traumatized you would no longer be able to play a doctor on TV. I feel the exact same way about comedy. You should not try that because if it works then I'm not even sure it's useful if it works. But, if it fails, I don't think I could ever get back up on a and play a comedian."
RELATED: 'The Marvelous Mrs. Maisel': Alex Borstein Nearly Quit Acting Before Being Cast as Susie Myerson