'The Marvelous Mrs. Maisel': Why Midge and Lenny's Scenes Stand Out
Everyone in The Marvelous Mrs. Maisel tends to talk to each other the same way. But time slows down in scenes with Lenny Bruce (Luke Kirby) and Miriam "Midge" Maisel (Rachel Brosnahan). Brosnahan talked about that difference and more about that relationship.
The scripts for 'The Marvelous Mrs. Maisel' are longer
RELATED: Rachel Brosnahan Thought She 'Ended Her Career' After Auditioning for 'The Marvelous Mrs. Maisel'
The Amazon show debuted with a specific style. All of the characters talk a mile a minute, have their reservoir of pop culture references and are styled to fit the late 1950s. Some of these things are because creator Amy Sherman-Palladino tends to write a lot of dialogue.
"​​I was so taken with it as a script that I didn't notice the length, but I certainly felt it as we got about halfway through production!" Brosnahan said in reference to the pilot, according to Harper's Bazaar. "Our scripts are about 10-15 pages longer than normal, and a lot of those ten pages typically are taken up by a gigantic stand-up set of some kind. It's a lot of talking."
Brosnahan said the creator also loves "tongue twisters." The actor compared the experience on the show as shooting a play with no rehearsal. 
Why Midge and Lenny's scenes are slower paced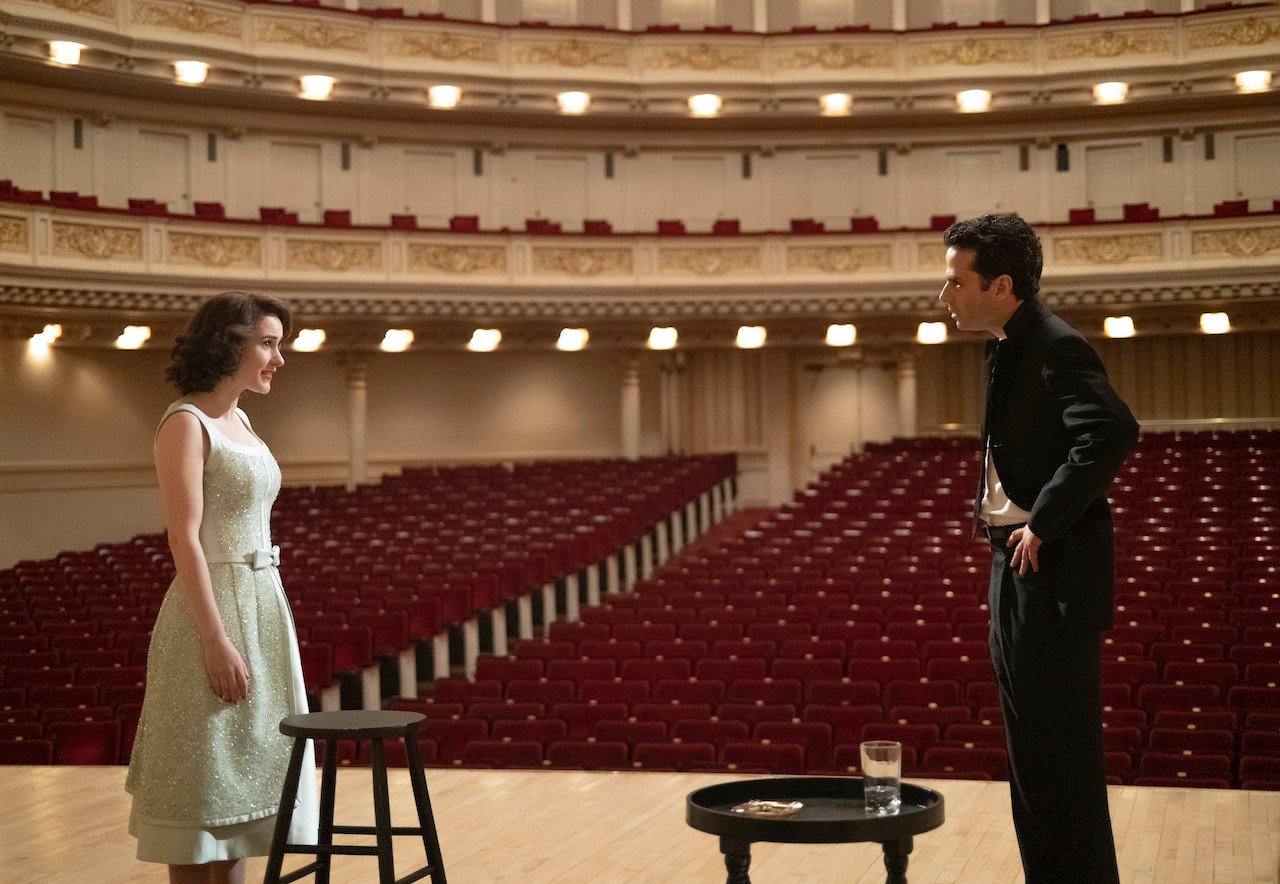 RELATED: 'The Marvelous Mrs. Maisel': Rachel Brosnahan on Why Midge and Lenny Didn't Hook Up
The Marvelous Mrs. Maisel is loaded with fast-talking scenes. But fans have probably noticed Midge and Lenny tend to take their time when they're together.
"It's nice to see a more earthbound version of Lenny and the most grounded version of Midge that we've seen so far on the show intersect with each other," Brosnahan said, according to Entertainment Weekly. "The scenes with Lenny and Midge are the only ones that are allowed to operate at a different pace. It feels like they live in a little bubble within the show that's always so fun to get to explore and push the walls of." 
That different pace definitely stands out in the episode "How Do You Get to Carnegie Hall?" Lenny and Midge escape a raid at the strip club by going to his hotel room. While there, they sit quietly and try to figure out what should happen next. 
Rachel Brosnahan wants Midge to stay single
​​RELATED: 'The Marvelous Mrs. Maisel': Lenny Bruce's Carnegie Hall Performance Was the Turning Point in His Career
The characters care for each other, but Brosnahan is hoping they don't change their relationship. "I would love to see Midge remain unattached — in a formal capacity, anyway," she told The Hollywood Reporter. "Obviously, you know, I'd like Midge to get some, woman to woman, but I love when Midge is married to her career and striving for a balance that is nearly impossible between her home life and her children and her friendships and the career that she's trying to build. It feels very honest, to me as a performer, as an artist. I'm team Midge, ultimately."
Fans will have to watch next season to see if Brosnahan will get what she wants. But if Lenny is back, his scenes will most likely carry a different weight because of what he means to Midge.