'The Mary Tyler Moore Show': Why Valerie Harper Almost Didn't Get the Part of Rhoda
Mary Tyler Moore launched her own sitcom in 1970. The series ran for seven seasons and garnered multiple Emmy awards during its run. Moore recruited several memorable actors for The Mary Tyler Moore Show, including Ed Asner (Lou Grant), Ted Knight (Ted Baxter), Gavin MacLeod (Murray Slaughter), Betty White (Sue Ann Nivens), and Cloris Leachman (Phyllis Lindstrom).
Valerie Harper rose to fame playing Mary's BFF Rhoda Morgenstern. Harper's character was written as a more relatable woman in comparison to Moore's idealistic Mary Richards. Yet producers hesitated on giving Harper the role for an unusual reason.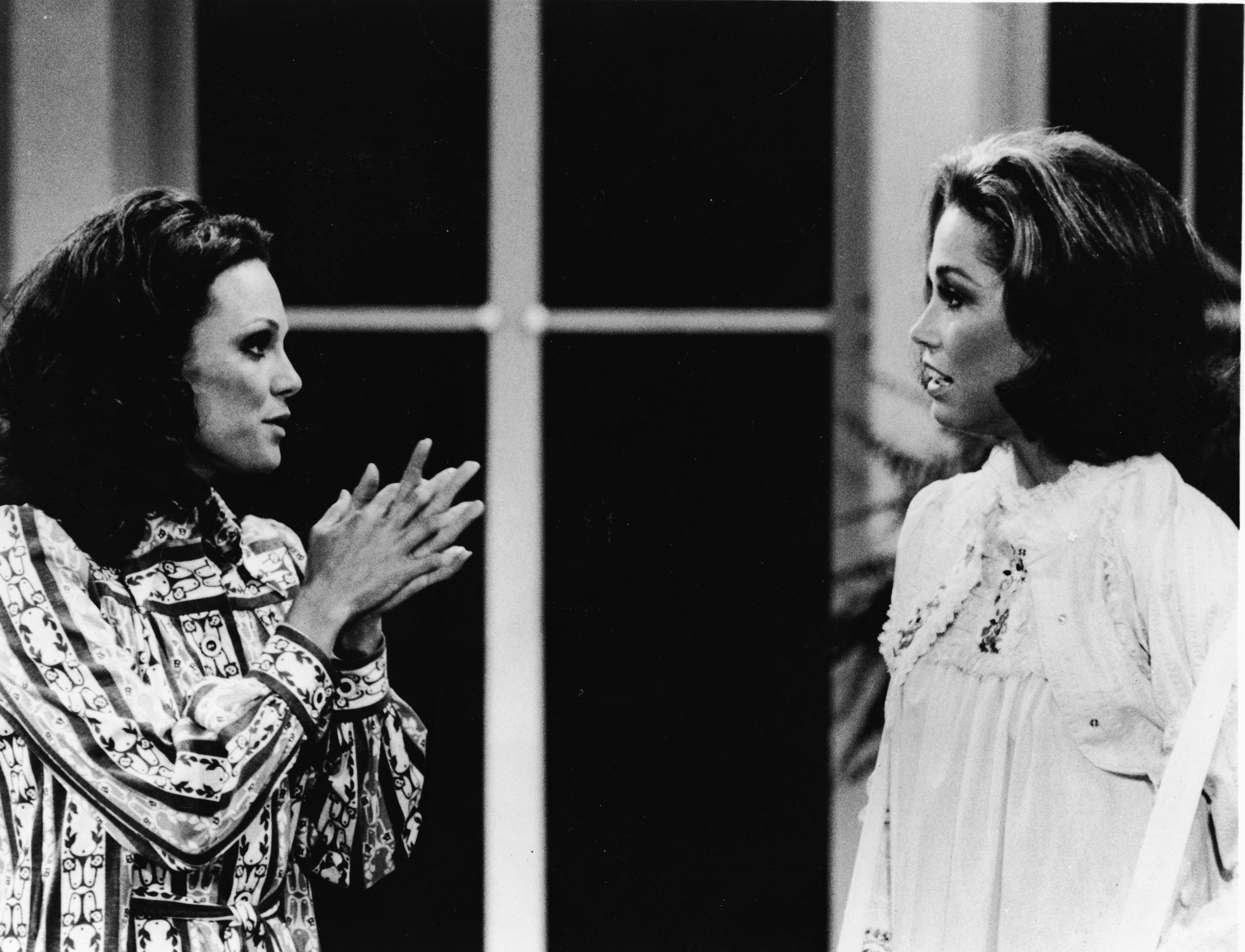 Casting 'The Mary Tyler Moore Show'
In her 1995 memoir, After All, Moore described her delight over the ensemble of co-stars she was able to bring on board for The Mary Tyler Moore Show. Still, one character was proving difficult to cast. 
"We were so pleased with our merry band of players," Moore wrote. "But time was edging toward the June start date and we still hadn't found Rhoda. We were looking for someone to make the kind of impact the others had for the roles of Lou, Ted, Murray, and Phyllis."
While Harper wasn't flexing her sitcom muscles at the time, CBS exec Ethel Winant was able to detect her comedic talent.
"Valerie Harper was portraying several fairy-tale characters, including a duck, in a stage show called Story Theater," Moore recalled. "Somehow Ethel Winant could see the potential through those feathers and collared us."
Valerie Harper didn't technically fit the description of Rhoda Morgenstern
With a specific persona developed for Rhoda Morgenstern, Harper proved to be a bit outside of the description producers had created.
"Valerie came in and read for the part and [show creators James L. Brooks and Allan Burns] loved her immediately," Moore explained. "The only problem was that Rhoda was written to be a self-made loser – not good with hair and makeup, overweight, and self-deprecating. Valerie, to Jim and Allan's anguish, was the perfect actress except for one thing: she was beautiful."
Though Harper didn't have the appearance producers envisioned for Rhoda, her acting skills were enough to bring her back to try a scene with Moore.
RELATED: 'The Mary Tyler Moore Show': What Was Mary Tyler Moore's Net Worth and Who Got Her Money After Her Death?
"They asked her to come back the next day to read with me, and to try to frump herself up a bit beforehand," Moore wrote. "No matter how hard she tried, she couldn't hide her beauty."
Rhoda Morgenstern was attractive but 'didn't think she was'
Harper nailed her scenes with Moore, where Brooks and Burns decided to put a different spin on Rhoda in order to give Harper the part.
"Once again, the boys had to rethink a character, and they did," Moore shared. "So what if she was attractive – the important thing was that, like so many women, Rhoda didn't think she was. As such, that great self-deprecating aspect of her humor was preserved no matter what she looked like."
The character of Rhoda Morgenstern was such a hit that Harper left The Mary Tyler Moore Show toward the end of season 4 to star in her own spinoff, Rhoda. Moore and Harper's friendship transcended their on-camera collaborations and lasted for decades.
"I'll never forget her reading of the line, 'This is going to be my apartment,'" Moore remarked. "No one else had given that sentence such determination and hostility, while still getting a laugh. We clicked immediately, and I knew I'd made a friend."