'The Masked Singer' Fans Are Convinced the Astronaut Is Hunter Hayes
The Masked Singer has revealed some pretty iconic celebrities this season, including a few music legends. And now, after The Astronaut's last performance and telling clue package, fans are convinced he's a popular award-winning country music star.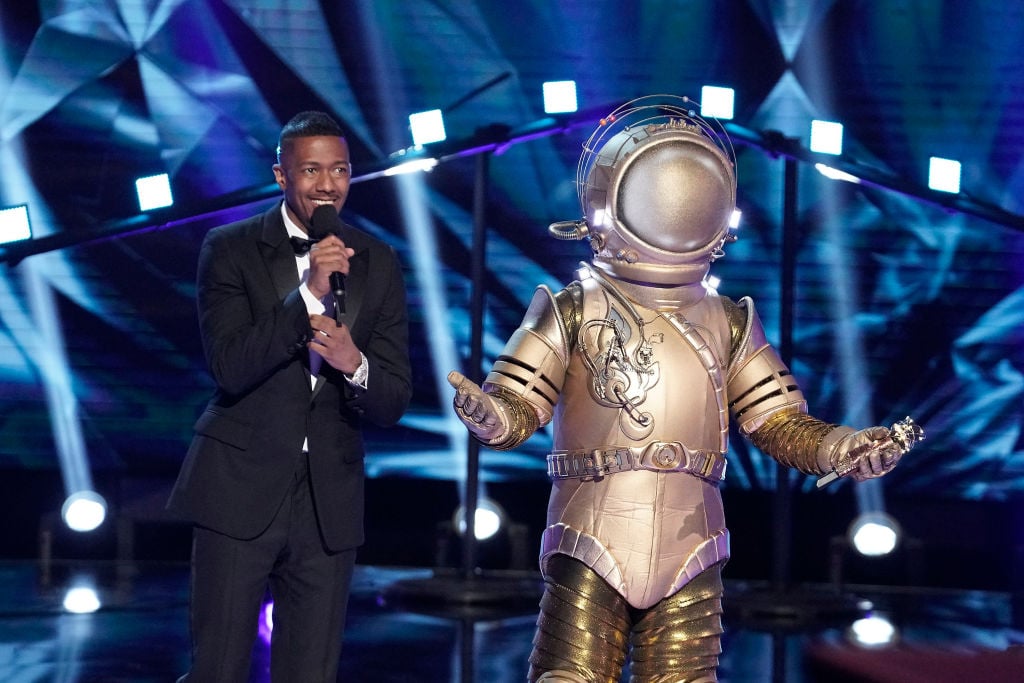 The Astronaut's clues revealed on 'The Masked Singer' so far
For three seasons, The Masked Singer has kept fans on the edge of their seats. The mystery celebrity contestants hide beneath bright and elaborate costumes. And through their song choices and musical performances, viewers try their best to guess who's under the mask.
So far on the show, The Astronaut has revealed a few clues that hint at his true identity. His spacesuit is bright metallic gold and features an ornate treble clef on the chest. He is also the same height as Nick Cannon, possibly even just a little shorter without the mask.
But some of The Astronaut's most telling hints come from his clue package. "I've always dreamt of flying high because I believe if you want something enough, not even gravity can hold you back," he says in his clue-filled clip. "While it's a bit crazy to leave my home planet, I've been hungering for a chance to explore new territories."
In the clip, The Astronaut is on a spaceship in which a skeletal foot, broom, colorful floral lei, and toolbox are seen floating. When his spaceship crashes, he says it's not a "pitch-perfect" landing. After his first performance, he tells the judges he started his career young.
In his second clue package, The Astronaut mentions he "overreached" in his career and spent days doing "sign language." Colorful balloons and a french horn also appear in the clip, and he makes a reference to "the circle of life." In a teaser for the March 25 episode, he asks judge Nicole Scherzinger if she remembers when they "were both together to celebrate a huge birthday."
Fans think he's a country music star
After analyzing his voice and all of his clues, some fans are convinced The Astronaut is country music sensation Hunter Hayes. His height is a perfect match for the musician, and his voice sounds very much like his.
The Astronaut's clues about starting young and his treble clef emblem also hint he could be Hayes. And his clue about performing with Scherzinger at a "huge birthday" could be a nod to their pair-up at the Capitol Fourth Independence Day celebration in 2015. Plus, the hay broom in his clue package could refer to his name, Hayes.
Some fans are sure The Astronaut is Hayes, and they've been sharing their predictions on Twitter. "Hunter Hayes is 100% the astronaut!" a fan tweeted. "He made a reference to the wild, and the last clue clip said something about blue. His newer album Wild Blue, AND he started out young and has performed with Stevie Wonder."
"I knew the astronaut was Hunter Hayes the minute I heard his voice, forget the clues," wrote another Twitter fan.
Who else 'The Masked Singer' fans think The Astronaut could be
However, not all fans are convinced The Astronaut is Hunter Hayes. His toolbox clue and "the circle of life" reference has some guessing that he's Home Improvement and The Lion King star, Jonathan Taylor Thomas.
Other popular guesses include Joseph Gordon-Levitt, Tom Felton, Lance Bass, and Donald Glover. Soon enough, fans will learn The Astronaut's true identity. But if he continues giving such stellar performances, he may not be unmasked until the end of the season.