'The Masked Singer' Spoilers: Fans Are Certain They Know Who the Frog Is
As part of Group B, the Frog introduced himself to the viewers last Wednesday. For many fans, the clues made it too obvious, and they almost immediately figured out his identity.
*SPOILER ALERT* This article contains information about the possible reveal of the Frog.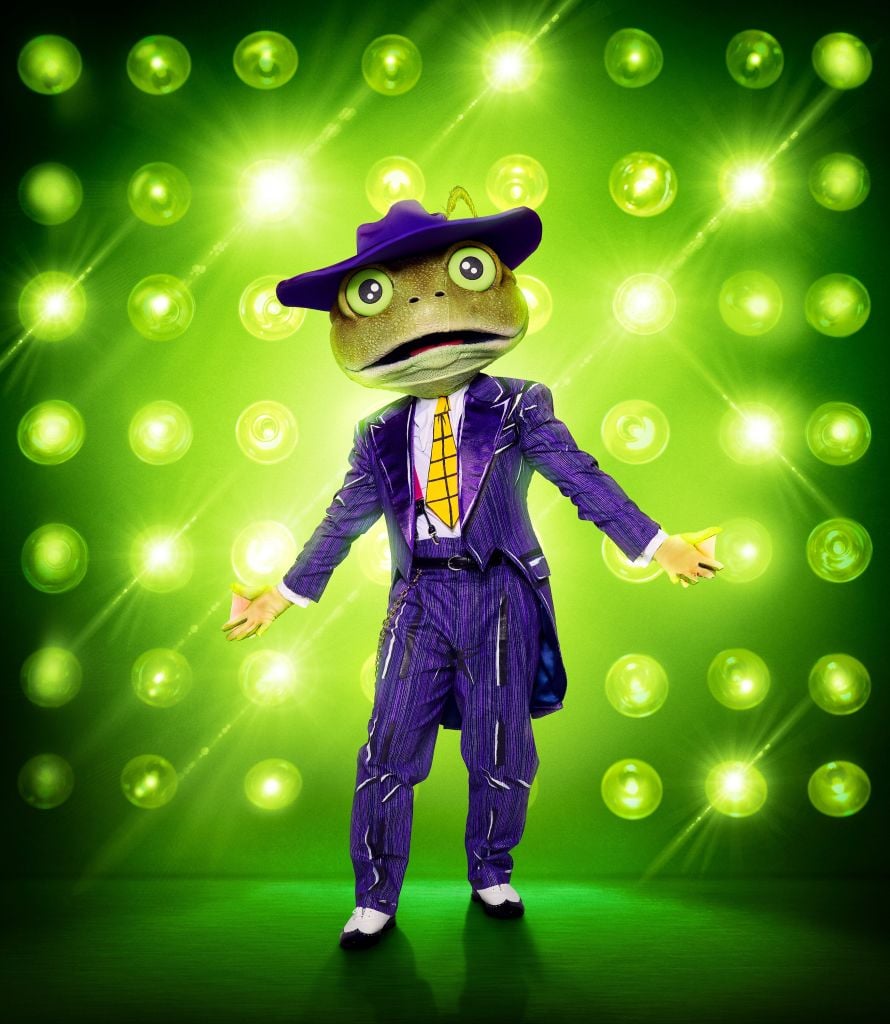 The Frog on 'The Masked Singer'
In the Frog's clue package, the camera zooms in on a headline, titled, "Tadpole plucked from large creek." He then referred a lightning bolt, and noted he "never had a chance to evolve my image or do things my way."
A bag of leftovers, a 1996 games poster, a Facebook like on a microphone, and $106 were also depicted throughout his clip. Additionally, the Frog referenced "jump jump."
When the Frog took the stage, he hyped the crowd up to a performance of MC Hammer's catchy tune, "U Can't Touch This."
'The Masked Singer' fans are sure the Frog is rapper Bow Wow
After hearing the clues, many fans are certain the Frog is rapper Bow Wow, but believe he might be throwing his voice. Several Reddit users pointed out the $106 signifies his time hosting music video show, 106 and Park.
The 1996 games poster references the 1996 Olympics, which were held in Atlanta, where Bow Wow is based. He's also on a show titled Growing Up Hip Hop Atlanta.
Additionally, the rapper starred in a Twix commercial in 1996 and released an album, Best of Bow Wow, in the same year. The bag of leftovers represents his 2001 album, Doggy Bag, the like on the microphone, and the lightning bolt both references his 2002 film Like Mike. 
The tadpole reference in the headlines points out his start as a child rapper when Snoop Dogg brought him on stage at the age of five. Additionally, the shout out to "jump jump" was for his labelmates, Kriss Kross, and the comment about being free to do things his own way is about the departure with the Cash Money record label.
Who is Bow Wow?
Born Shad Gregory Moss on March 9, 1987, in Columbus, Ohio, Bow Wow took an interest in rap at a very young age. By the age of six, he performed with Snoop Dogg, who gave him his moniker Lil' Bow Wow, and appeared on the rapper's album.
By the age of 11, Bow Wow met producer Jermaine Dupri who is credited with shaping the young rapper's career. When he turned 15, he decided to drop the "Lil" from his name because he felt like he aged out of it.
Bow Wow released a few more albums before signing to Cash Money in 2009. Since his signing, he has not dropped another project, despite claiming it has been in the works since 2010.
Five years later, he parted ways with Cash Money and signed to P. Diddy's Bad Boy Records. In 2016, he announced he would retire from rap after his next album, which he still has yet to release.
Outside of music, Bow Wow has also had a prolific acting career and landed a series regular as Brody "Baby Face" Nelson in CSI: Cyber (2015). He also starred in leading roles in a few movies, including Johnson Family Vacation (2004), Roll Bounce (2005), and Lottery Ticket (2015).
Bow Wow has a 2001 Viewer's Choice Award and Billboard Music Award for "Bow Wow (That's My Name)." To see if Bow Wow really is the Frog, watch The Masked Singer Wednesdays at 8 p.m. EST on FOX.