'The Masked Singer: King Crab's Mona Lisa Clue Helps Confirm His Identity
Season 5 of The Masked Singer has kept up its habit of surprising viewers with its lineup of celebrity contestants. Past seasons saw the likes of Lil Wayne, Sarah Palin, Mickey Rourke, and Patti LaBelle in the rotation, and the current crop has brought Logan Paul, Danny Trejo, and Caitlyn Jenner to the stage.
But one of the wildcard singers is attracting fans and legit guesses. Due to his clues, viewers think he may be a former New Edition singer, but that Mona Lisa painting is throwing some people off.
[Spoiler Alert: This article contains spoilers for The Masked Singer, Season 5 Episode 5]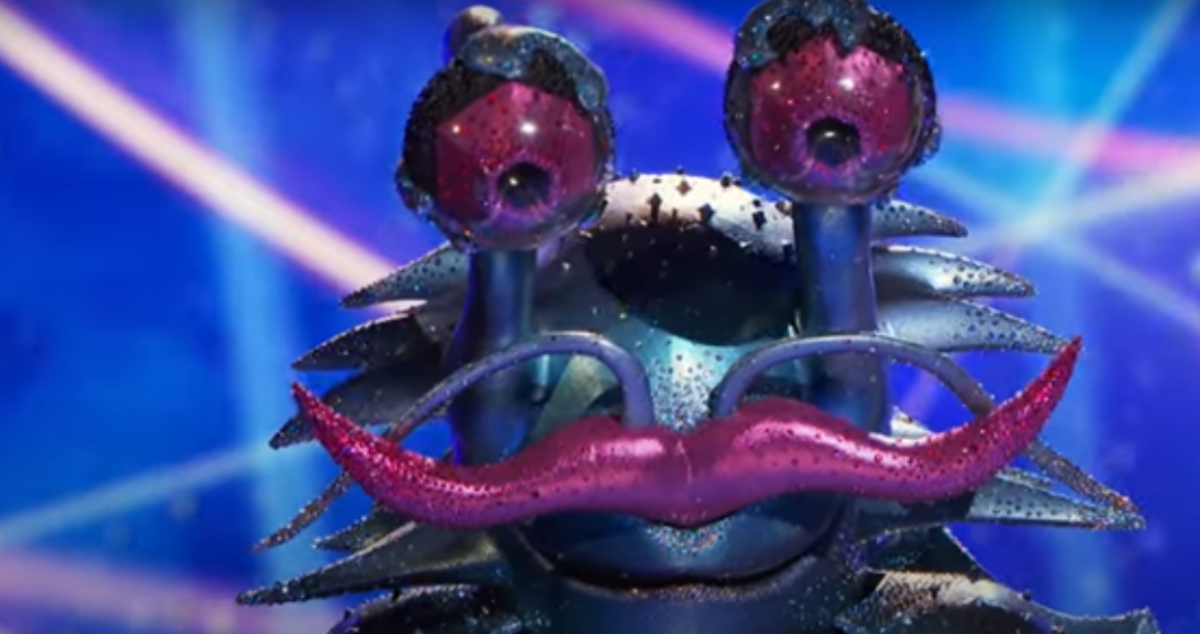 Many fans think the crab is Bobby Brown on 'The Masked Singer'
Episode 5 of The Masked Singer introduced a crab who sang an emotional rendition of "Ain't No Sunshine" by Bill Withers. He is giving Piglet and Black Swan a run for their money and garnered enough votes to stay on the show. The judges loved him.
Judge Ken Jeong tossed out Lenny Kravitz's name before going with Bobby Brown, but Robin Thicke went with Johnny Gill. Thicke's reasoning revolved around the Crab's vocal tone and fish as a clue, which to him signified "gills."
Fellow judge Nicole Scherzinger mentioned Kanye West, but most fans are screaming Crab is unmistakably Bobby Brown.
Based on his voice, his backstory, and several of the clues, fans are sure. On Instagram, fans are writing comments such as, "You would have to be musically tone death if you don't know that's Bobby Brown and the panel has to be kidding right now," and "I don't think it's Bobby Brown I know it's Bobby Brown I am one of the biggest New Edition fans of all time."
How Bobby Brown connects to Mona Lisa clue
So far, Janet Jackson, "king," a calculator, and family tragedy are part of the Crab's puzzle. Brown supposedly had a fling with Jackson when he was younger and the relationship was portrayed in the BET movie, The Bobby Brown Story. The film implied the two singers parted ways on the worst of terms.
The "king" title references Whitney Houston deeming him the king of R&B, and Crab's comment about "everyone around the globe wanted to be like me" could allude to his old reality show, Being Bobby Brown. But what about the Mona Lisa clue floating around in the frame?
Mona Lisa a callback to his 2012 album titled The Masterpiece. Though it didn't reign on the charts, the project marked Brown's first major return as a solo artist in 15 years. In addition to the hints already given, Brown's Boston accent is fairly detectable.
The Wildcard Crab could sail through
Because fans had such a positive response to the Crab's performance, he could possibly avoid elimination. Orca already snatched up Raccoon's spot, and Crab took Grandpa Monster's place, displacing Logan Paul.
While some viewers have thrown Lionel Richie and former Good Times actor Ralph Carter into the mix, Brown seems to be the frontrunner as Crab. Stay tuned for the next episode of The Masked Singer on Fox on Wednesday at 8 p.m. EST.