'The Masked Singer': Why Fans Can't Stand Jenny McCarthy
In the two seasons that it has been on the air, The Masked Singer has become one of the most popular singing competition shows in the country. It's a unique premise and funny celebrity panelist is what makes this show so engaging and entertaining.
On the show, several mystery celebrity contestants dress up in different costumes and sing their hearts ours to the millions of viewers.
What makes this show so fun is the fact that there is a celebrity panel of judges who trying just as hard as we are to figure out who these mystery singers are. The judges include Robin Thicke, Nicole Scherzinger, Ken Jeong, and Jenny McCarthy.
The fans seem to really love the judges and like what each one of them has to say. Well, actually, they seem to love all of the judges except for one. For some reason, fans just can't stand Jenny McCarthy.
McCarthy has long been known for her loud-mouth and blunt opinions. Could that be the reason why The Masked Singer fans don't like McCarthy very much? Here is what we know about why fans can't stand one of the celebrity judges.
Some fans think that Jenny McCarthy makes too many foolish comments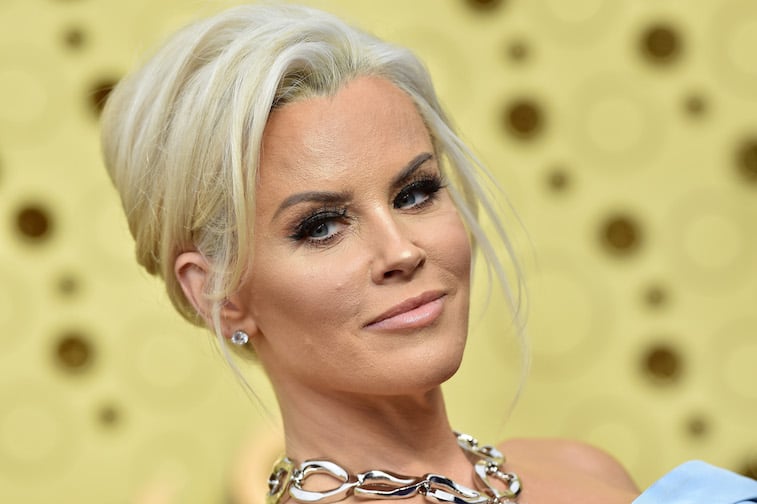 Out of all of the judges, McCarthy seems to be one of the loudest. Ordinarily, having a loud and animated judge would be fine, however, many fans feel that some of the things she says make her sound ignorant and foolish.
On a recent Reddit discussion, one fan had said McCarthy "is annoying. And playing a dumb blonde shouldn't be a thing."
Another user commented by suggesting that McCarthy wasn't "playing' dumb.
One other user had agreed that McCarthy can be quite annoying and also added that, at times, she doesn't seem to be able to think for herself. "She also has a bad habit of saying stuff like, 'I know, right! Me too! That's what I thought, too!' It's like she doesn't have an original thought in her body."
One commenter questioned McCarthy's intelligence and wrote: "Every time she speaks, you can literally hear the collective IQ of the audience plummeting."
Fans don't like the fact that her guesses are always wrong
So far, there has yet to be a coach that has gotten every guess correct. However, when McCarthy is trying to guess which mystery celebrity is behind the mask, she has a tendency of interrupting and talking over the other judges.
Not only do fans find that to be rude, but being that her guesses are usually wrong, they find her interruptions to be unnecessary as well.
"She talks over people," one Reddit user said. And anytime someone guesses she interrupts with 'No way!' and tells them that they are wrong without letting them finish.
Another thing that seems to annoy people is the fact that McCarthy seems to always guess that the masked singer is a professional singer. Some of the mystery contestants are, in fact, professional singers.
But the fact that McCarthy assumes that every single contestant is a professional seems to really bother people.
Some fans didn't like Jenny McCarthy before she became a judge
Some fans have admitted to disliking McCarthy and it has nothing to do with her being a judge on the show.
For the last decade or so, McCarthy has not been afraid to voice her controversial opinion about childhood vaccines. McCarthy believes that her son, Evan, developed autism after he received the MMR vaccine when he was a child.
Because she believes that vaccines are the cause of autism, she has been on an anti-vax crusade for the last few years.
According to the CDC, studies have proven that there is no connection between vaccines and autism. Many fans believe that McCarthy's refusal to believe scientific studies could potentially cause a lot of harm to children and anyone else who refuses to get vaccinated.
Fans don't like McCarthy for a variety of reasons. However, with a third season of The Masked Singer set to air on Fox on February 3, 2020, it looks like fans may have to deal with seeing the former Playboy model for a while.