'The Masked Singer': Why Fans Think the Kangaroo Is Jordyn Woods
As The Masked Singer heads into week 11, fans are getting closer to learning the identities of their favorite contestants. One of the show's most popular competitors is The Kangaroo. And after last week's performance and clues, fans are convinced Jordyn Woods is under the Kangaroo mask.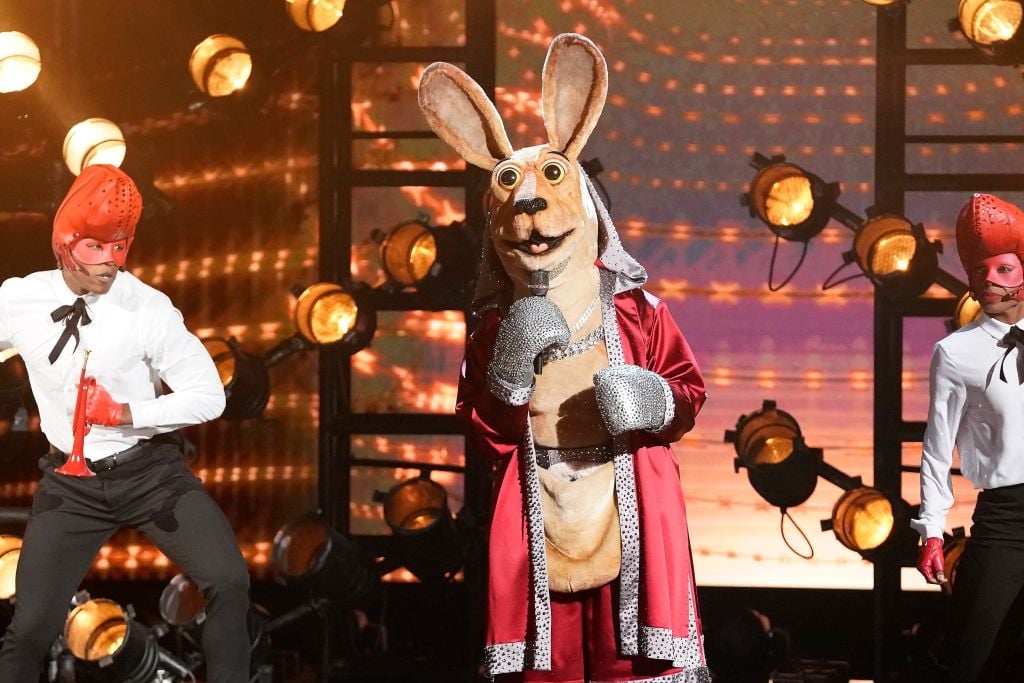 The Kangaroo's clues revealed on 'The Masked Singer' so far
From her very first performance of "Dancing On My Own," the Kangaroo proved she was a talented performer. She has a smooth voice and a powerful stage presence, both of which left a lasting impression on the judges and audience. 
"Like most of you watching, I'm a survivor," the Kangaroo revealed in her introductory clue package. "I recently lost a person who held my family's heart together. Then by my own admission, I found myself in the spotlight for all the wrong reasons."
She also said that she's been bullied and has gone through "hell" this past year. But the Kangaroo suggested that she's come to The Masked Singer to "bounce back," fight for her family, and to be a "role model" for her "little roo." 
Her clue package featured visuals of makeup,  a gramophone, the Outback, boxing gloves, a punching bag, a jump rope, a basketball, and the number 23. 
Why 'The Masked Singer' fans believe the Kangaroo is Jordyn Woods
After hearing her vocals and analyzing her clue packages, many viewers think the Kangaroo may be Jordyn Woods. The Instagram model recently lost her father and had a fallout with her best friend Kylie Jenner. These events could be what she was referring to when she talked about "losing a person" in her clue package.
Woods was also rumored to be cheating with Khloé Kardashian's daughter True's father, Tristan Thompson. This could be the negative "spotlight" she hinted in her clues. And the makeup shown in her package could be a reference to Wood's makeup tutorials on Youtube. 
One of the more obvious clues is the number 23 shown in The Kangaroo's clue package. NBA basketball legend Michael Jordan's number on the Chicago Bulls was 23. And aside from the spelling, his last name and Wood's first name are essentially the same. 
On Twitter, one fan pointed out that the gramophone shown in The Kangaroo's clue could be a hint about Wood's father, John Woods. He was a sound engineer on The Fresh Prince of Bel-Air, a job that led to his close friendship with Will Smith. 
And while many may assume the Kangaroo is talking about a child when she says "little roo," if it is Woods, she could be talking about her little sister, Jodie Woods.
Who else fans think The Kangaroo could be
While Jordyn Woods is probably one of the best guesses for the Kangaroo, not all fans are convinced. "This kangaroo has to be Jordin Sparks, I know a lot of clues point to Jordyn Woods but more of them for Jordin Sparks," one fan wrote on Twitter. 
Other popular guesses for the Kangaroo include Tatiana Ali, Candace Parker, Gabrielle Union, and Kelly Rowland.