'The Matrix': 'Corporate World Wasn't Ready for It' Lilly Wachowski Says About the Film as a Trans Allegory
The Matrix franchise shattered expectations and defined new boundaries for what movie fans could expect from a film. The story and special effects have both been heralded as revolutionary. But there's a social element to the story that many people believed was there, even if it wasn't stated directly. 
Throughout the years, many Matrix fans have seen the original film as an allegory for the trans community. Both of the Wachowskis, co-directors and writers of the films, came out as trans women following the series' conclusion. Lilly Wachowski later confirmed this theory, but what was the reason for keeping it clandestine? Let's take a closer look at The Matrix as a metaphor for the trans community, and why this fact was kept in the dark for many years. 
'The Matrix' drops plenty of hints as to why it is a trans allegory
In a Vox piece on how The Matrix works as a metaphor for the trans experience, several connections are pointed out between the film and the concept of coming out or transitioning. Below are just a few of the film's elements that make sense when viewed through the lens of being a trans allegory: 
The red pill serves as a stand-in for estrogen. 
The entire film deals with the idea of breaking free from a false world, something many trans people feel as if they're doing when they transition. 
One common tactic used to shame or humiliate trans people includes the concept of "deadnaming," when someone uses a trans person's former name. Agent Smith does this to Neo, continually referring to him as "Mr. Anderson" despite the fact that he has a new name that more accurately represents who he is. 
If this isn't evidence enough that there was plenty of supportive, pro-trans messaging in the film, just look at what one of the film's directors said. 
Here's why Lilly Wachowski wasn't more forthcoming about the film's status as a trans allegory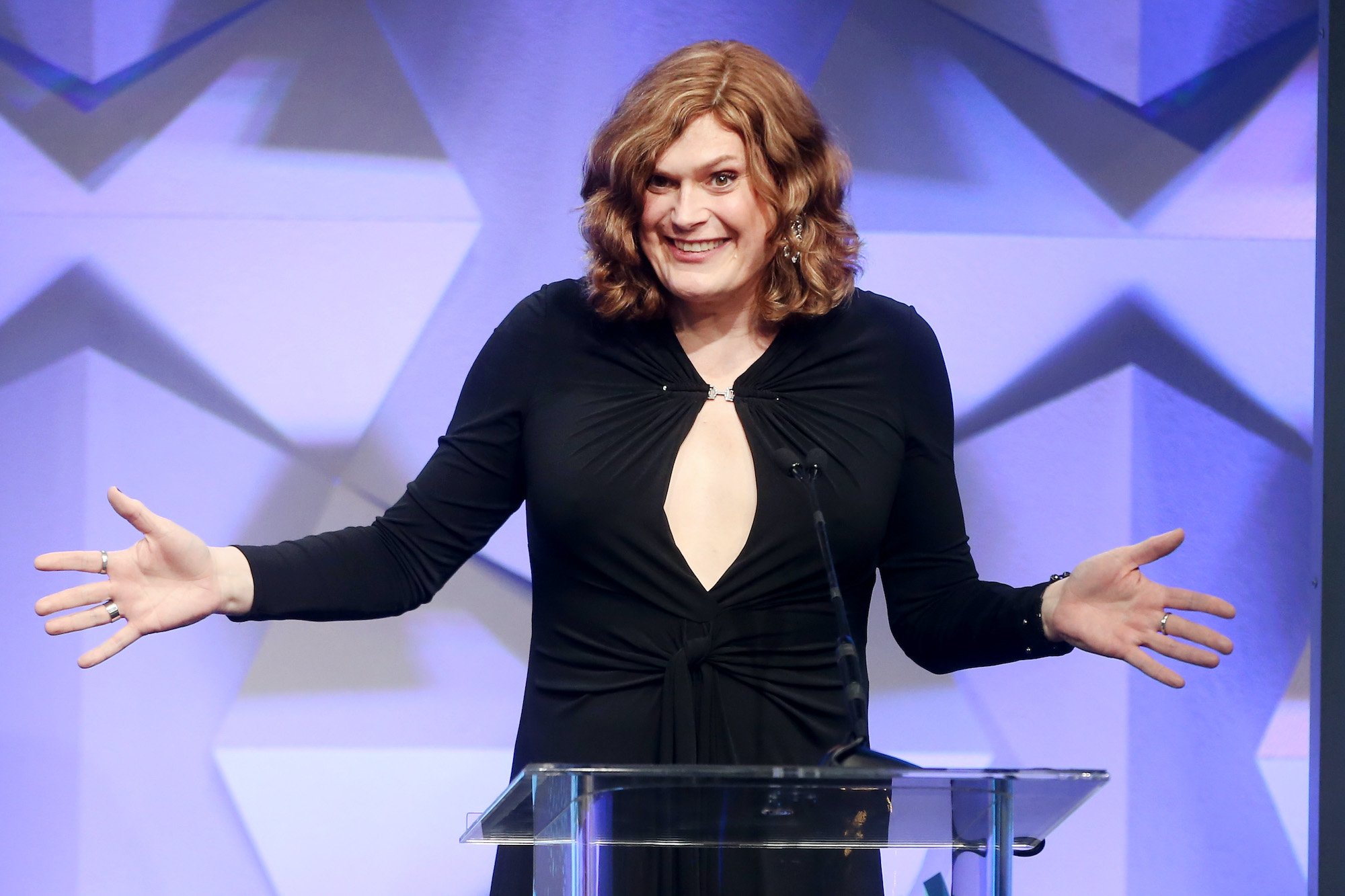 According to Wachowski, many people have decided to look back at The Matrix after the pair transitioned, which isn't surprising: 
"There's a critical eye being cast back on Lana and I's work through the lens of our transness. This is a cool thing because it's an excellent reminder that art is never static. And while the ideas of identity and transformation are critical components in our work, the bedrock that all ideas rest upon is love."
But according to Vanity Fair, when asked specifically about the film's status as a trans allegory, Wachowski answered affirmatively: 
"I'm glad that it has gotten out that that was the original intention…The corporate world wasn't ready for it."
It's hard to argue with Wachowski's contention that the "corporate world" wasn't ready for this kind of explicit story. But maybe that worked in the film's favor. After all, subtlety can sometimes convey a film's message more effectively. 
What's next for The Wachowskis 
The Wachowskis have both been out as trans women for years now; Lana came out in 2010 while Lilly came out in 2016. As to where they'll both go from here, Lana wrote and directed the fourth Matrix film while Lilly is working on other projects. This movie will reunite Lana with stars Keanu Reeves and Carrie-Anne Moss, as well as a talented cast of other performers new to the franchise. 
Matrix fans will certainly be eagerly anticipating the new film, but what they can also look out for is more biting social commentary at its core. What will be interesting is to see what kind of boundary-pushing statements Lana makes this time around, with fewer constraints than before.