'The Matrix': Salma Hayek Was a Finalist for Trinity Until the Physical Test
Some roles are so iconic that they can define a celebrity's entire career. In retrospect, it can be difficult to imagine anyone else filling these parts, but of course, Hollywood is full of unexpected switch-ups and shifting roles, so often things were just one little step away from going quite differently.
In the case of The Matrix, the crucial role of Trinity was almost filled by none other than Salma Hayek. Some of the most common causes of a role not going through are schedule conflicts and creative differences, but neither of these was at play in Hayek's eventual loss of the part. Instead, it was a physical test that sealed the deal. 
Carrie-Anne Moss plays Trinity in 'The Matrix'
In 1999, The Matrix hit theaters and delighted action fans and philosophers alike. Now a staple of the psychological sci-fi genre, The Matrix provided a huge platform for Keanu Reeves, who would go on to reprise the role of Neo for a series of sequels — including the upcoming Matrix 4. It wasn't just Reeves who had a defining role in the original film, however. The other members of the cast have likewise been associated with their Matrix characters in the decades since.
Laurence Fishburne's portrayal of Morpheus is equally iconic, and it's difficult to imagine the major roles filled by anyone else. This includes Trinity, a key character whose development is woven by both her on-screen chemistry with Neo and her incredible athletic prowess. The part was filled by Carrie-Anne Moss, and Moss has also made the role a defining part of her career with multiple appearances in the sequels. 
Salma Hayek was almost cast as Trinity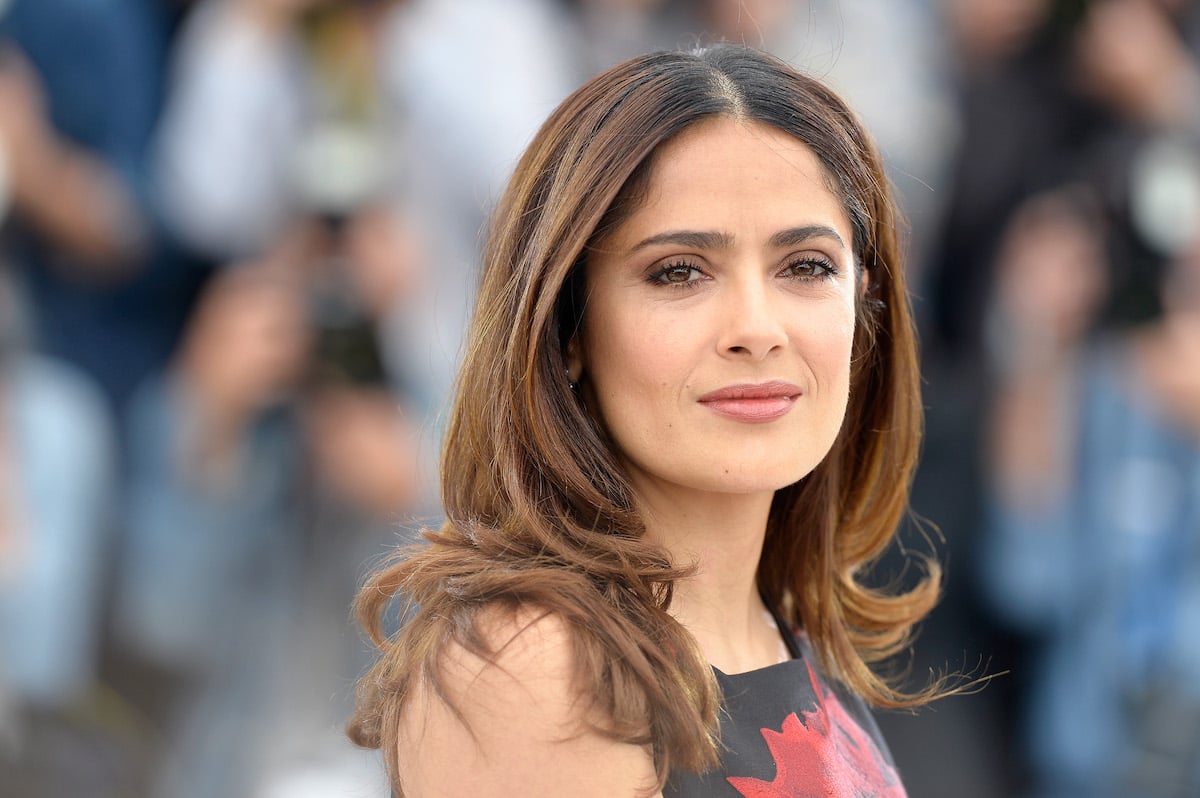 Before Moss secured the part of Trinity, there were other actors up for consideration. One of those was Salma Hayek, who was already a well-established actor with a slew of substantial roles on her filmography by the time casting for The Matrix began.
Roles in films like Fools Rush In (1997) had proven she could handle substantial dialogue and emotion. She had also shown off her sultry and darker side as a vampire in From Dusk Till Dawn (1996). It makes sense that she would be high on the list of considerations for the cool, collected, and incredibly talented Trinity. 
On Red Table Talk, Hayek revealed what ultimately cost her the role. "I'm flexible. I'm agile. But I'm lazy," Hayek explained as Insider reports. She had already undergone multiple callbacks and screen tests when stunt coordinators were called in to make physical assessments. The role of Trinity is a very active and physical one, and Hayek was asked to run around the room. When she was unable to call upon the stamina for the task, she remembers, "I didn't get the part. They never called me again after that day." 
Salma Hayek was not the only actor who got cut
It's interesting that Hayek was discussing this outcome with Jada Pinkett Smith because Pinkett Smith was also a finalist for the role of Trinity. Pinkett Smith, according to Hayek, had no problem passing the physical portion of the test: "She was so fit. She was so focused. She was so disciplined. She was so capable. She was so gracious. And I just looked at this woman and I thought to myself, 'That's who I want to be when I grow up.'"
Though she had the physical dexterity and acting chops, Pinkett Smith was ultimately cut from consideration because she lacked on-screen chemistry with Reeves. Pinkett Smith explained that the pair later went on to become good friends, but in those early days of auditioning, they just didn't really "click." Though she still expresses some regrets over not landing the role, she admits that Moss was the right choice. "There's no way in the world I would have brought that," Pinkett Smith said of Moss's stunning performance. 
RELATED: Keanu Reeves Already Subtly Confirmed Fans' Suspicion of How Neo Returns in 'The Matrix 4'