The Meaningful Gift Meghan Markle Gave to Kate Middleton at the Royal Wedding
Meghan Markle and Kate Middleton are officially sisters-in-law now. While the complete nature of their burgeoning relationship is unclear, they've both been gracious about each other.
On Markles' wedding day, the bride showed her new sister-in-law how important she was to her in more ways than one. Here's everything we know about their friendship, and how Middleton was incorporated into the wedding — including the touching gesture Markle made to one of the newest members of her family (page 7).
1. Two remarkable women, one unique situation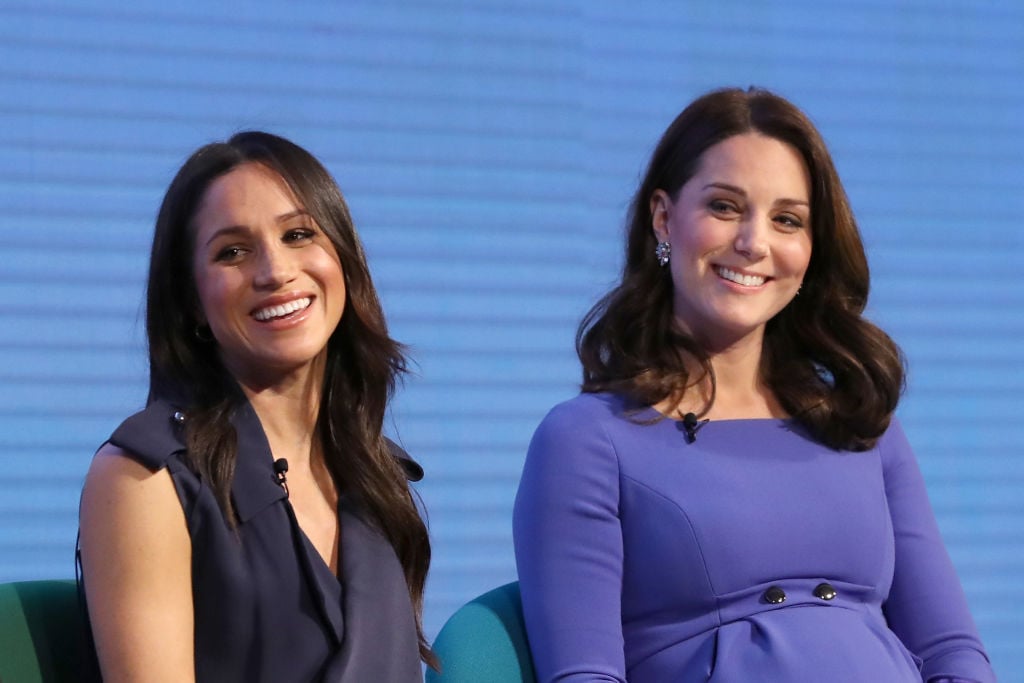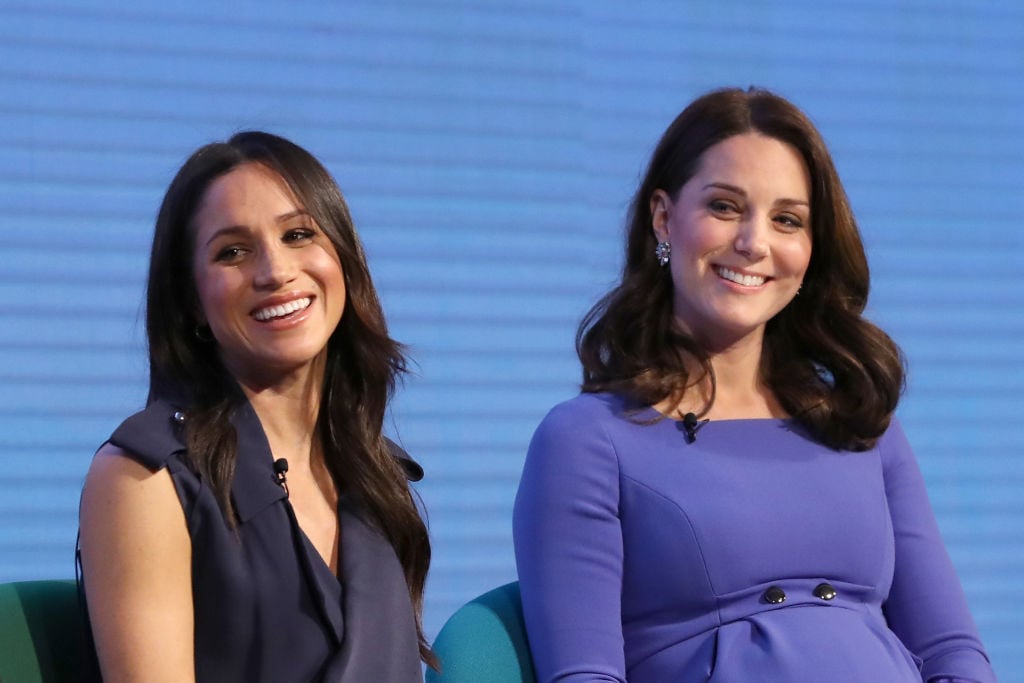 When they married British princes, Middleton and Markle didn't just become royalty themselves. They joined a small but growing group of non-royals to enter into centuries-old regal dynasties.
It can't be easy. And it makes sense that they'd turn to each other to navigate their unique circumstances. But some believed their burgeoning bond may have been weak.
Next: Were Middleton and Markle feuding before the royal wedding?
2. Rumor had it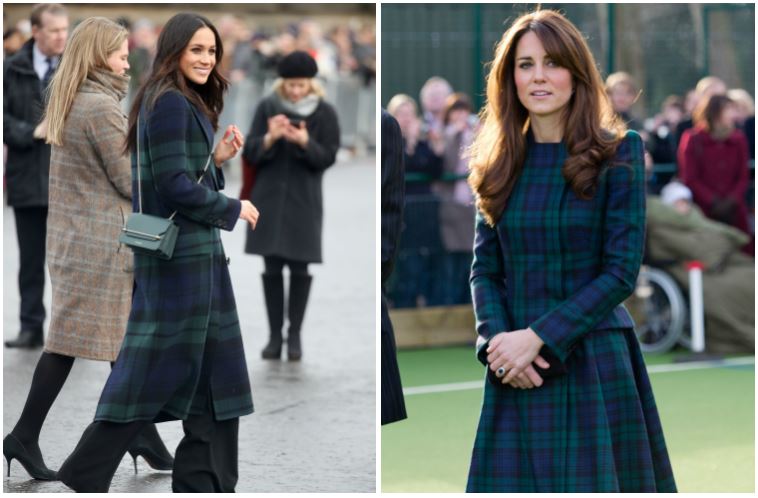 In the weeks leading up to Harry and Markles' wedding, rumors flew that Middleton had some issues with her sister-in-law to be. There were murmurs about jealousy.
Some thought she took issue with Markle planning her wedding so close to the arrival of Middleton and Williams' third child. But those rumors were dispelled pretty quickly — and with good reason.
Next: We've learned more about the bond between Markle and Middleton.  
3. Closer than before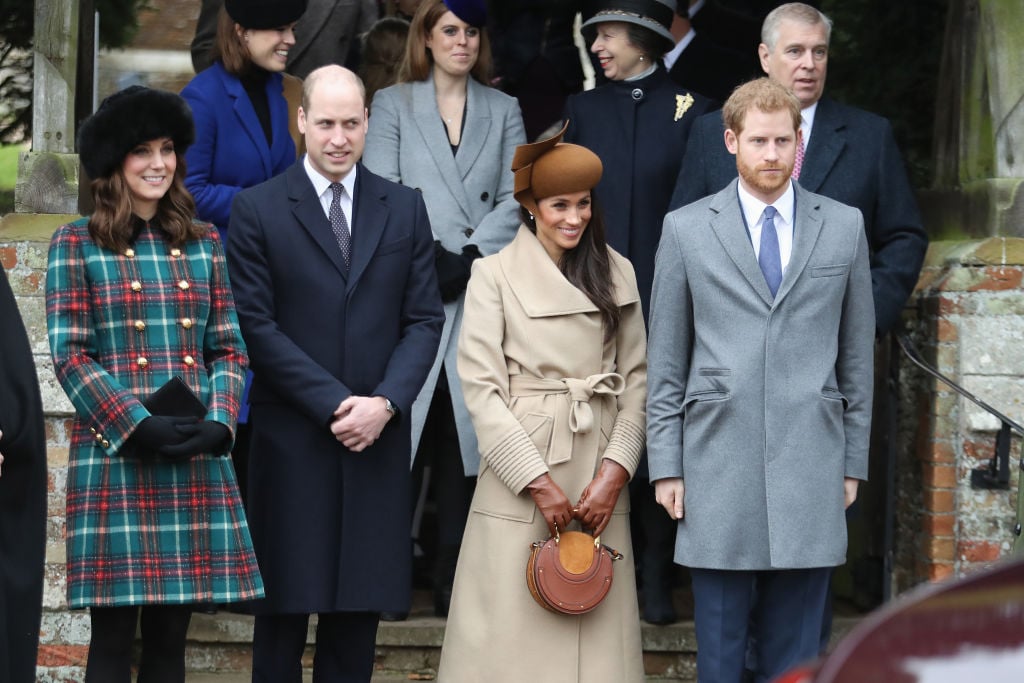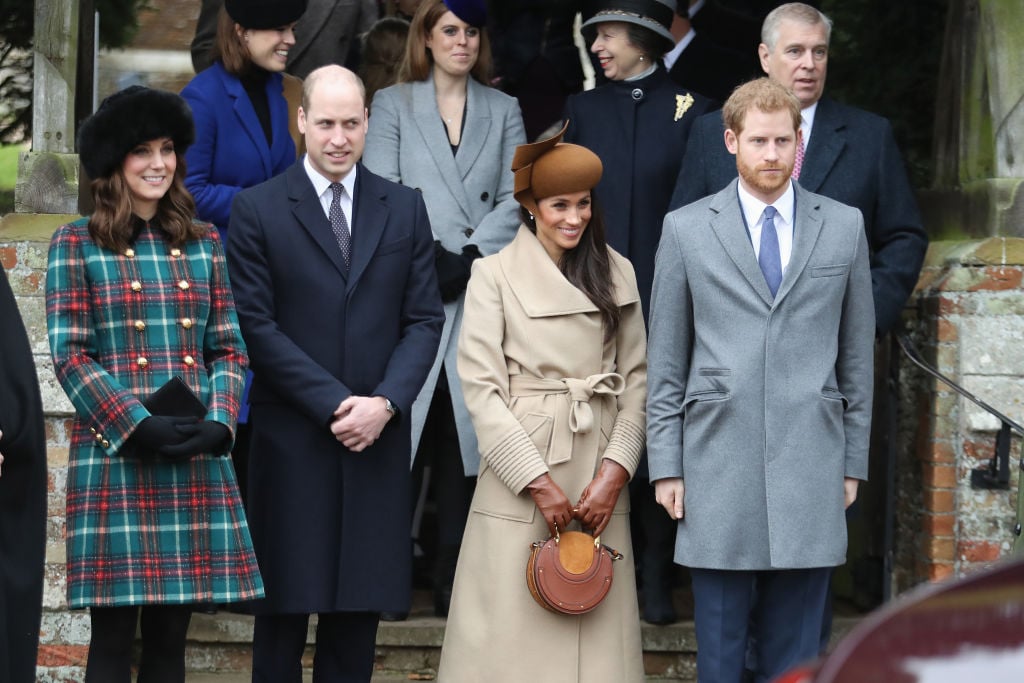 Middleton and Markle were raised in different circumstances thousands of miles away from one another. But their differences haven't prevented them from growing close. According to ABC News, Middleton mentored Markle as she prepared for royal life.
The two also have a shared passion for philanthropy. And the duchesses' vacation homes may even wind up being in close proximity, which means they'll have a place to unwind from the duties of royal life together.
Next: Middleton's role in the royal wedding was up for debate.
4. On the sidelines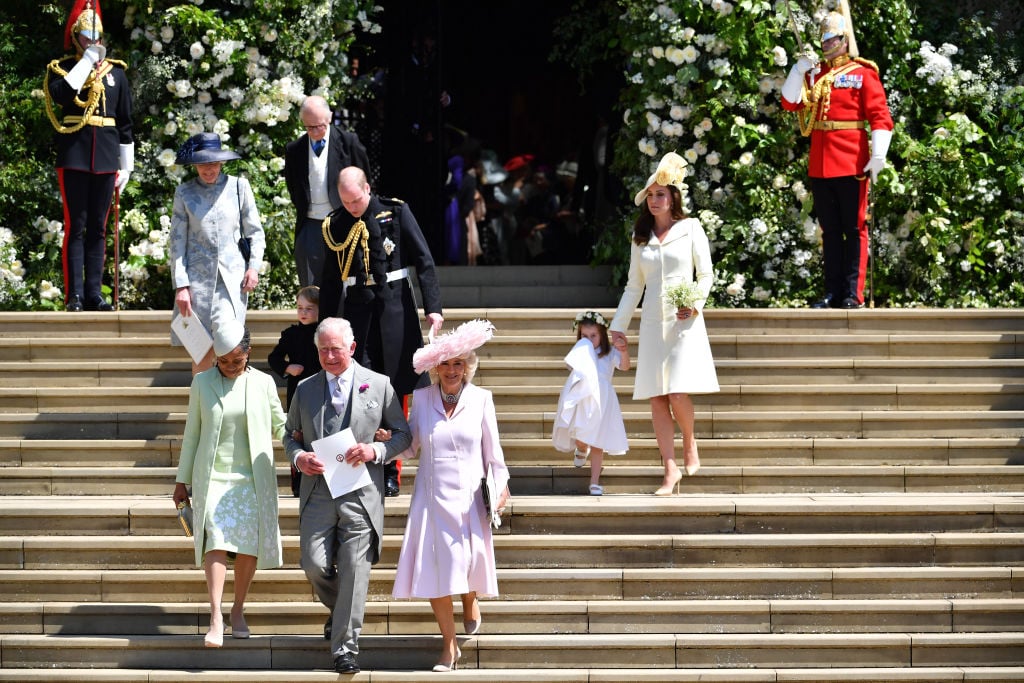 In the days leading up to the wedding, some speculated that Middleton would be included in Markles' bridal party. However, we learned that Markle chose not make any of her friends or adult family bridesmaids.
Even if she had, Middleton likely wouldn't have been included, given her status as the likely future queen. While Middleton herself didn't play a direct role in the wedding, her family was still included.
Next: Middleton's children were front and center at the royal wedding.
5. Middleton was well represented at the royal wedding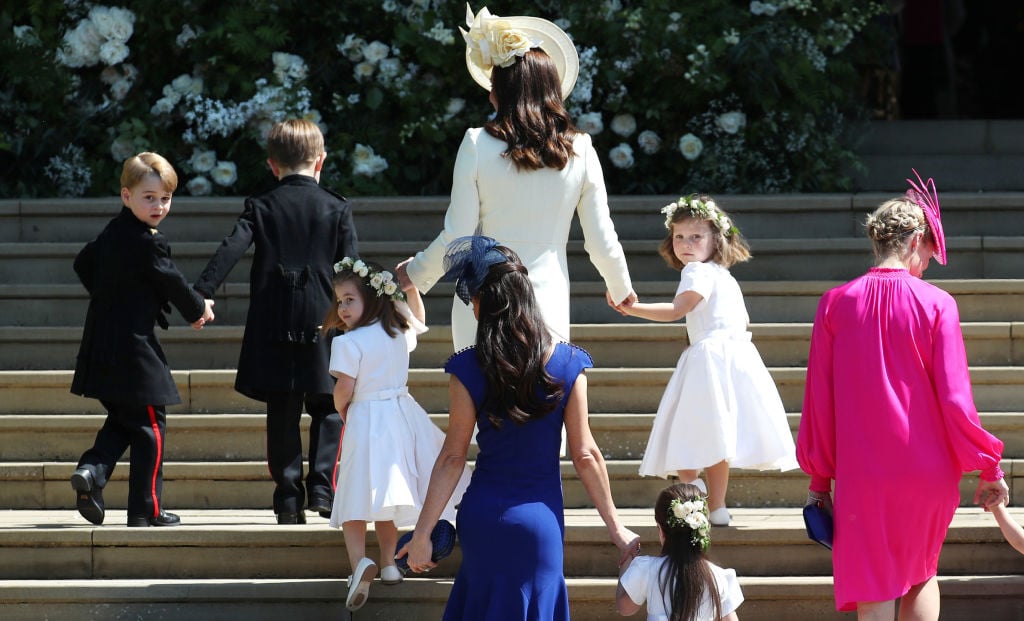 Prince William was, naturally, included in Markle and Harry's ceremony. But he wasn't the only member of Kate's immediate family to have a role in the royal wedding.  Prince George and Princess Charlotte served as pageboy and flower girl, respectively.
They were utterly charming every second they were featured during the ceremony. So even though Middleton wasn't able to participate, her family still did her proud. And Markle and Harry still did their best to include her.
Next: Middleton was present for one of the most important wedding rituals.
6. Say cheese!
Markle and Harry commemorated their big day with an official portrait session. And they included Middleton in the large family photo, which has been a royal wedding tradition for years.
Middleton was seated on the bride's side of the portrait, though there's a simple reason for that: Since Markle only had her mother in attendance, they needed to balance out the portrait in another way.
That wasn't the only way that Middleton was honored as part of Markle and Harry's wedding, though.
Next: Markle singled Middleton out with a special gift.
7. A token of friendship and sisterhood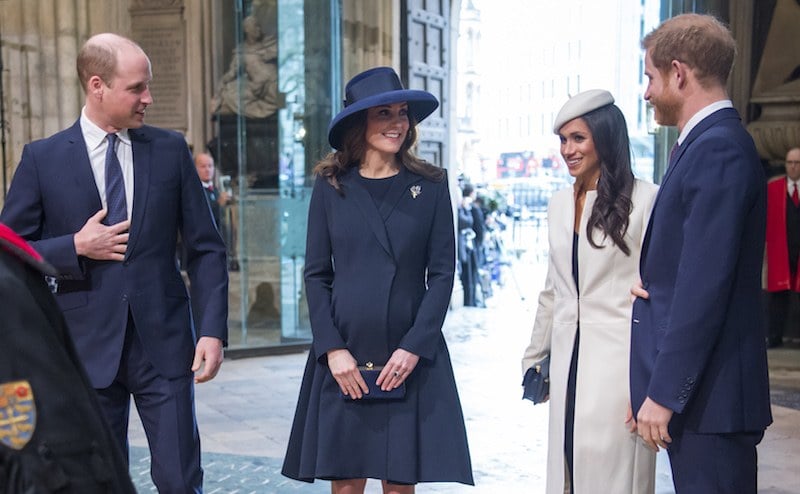 It's customary for brides to receive gifts on their wedding day. But many also take the time to give back to the special people in their life.
And that's exactly what Markle did for Middleton. The newest royal gave her sister-in-law custom Zofia Day Co. jewelry — the very aptly named Kensington Bracelet.
Markle reportedly also bestowed the wedding day present to six of her closest friends. So the sheer fact that Markle included Middleton in the mix shows a strong gesture of friendship and sisterhood.
Next: An expensive goody bag
8. Gifts for guests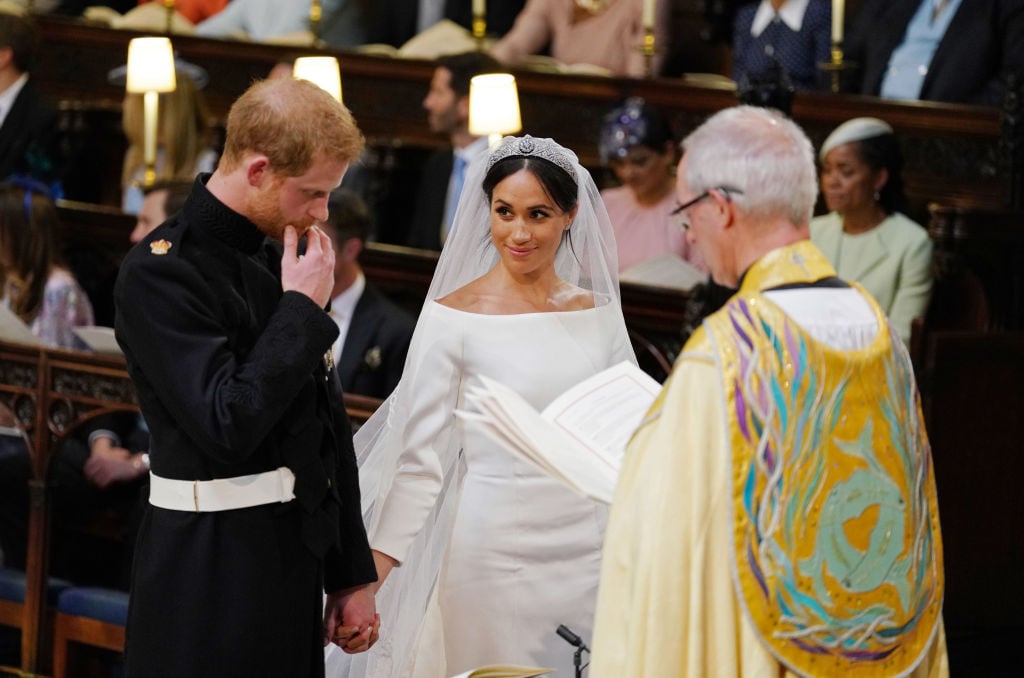 Middleton and close friends weren't the only ones to receive gifts. 2,000 plus guests received gift bags from the royal family after their attendance, one of which sold on eBay for almost $30,000.
The contents of the gift bag were mostly memorabilia, including a magnet, a badge, a water bottle, and various other sundries.
Next: Did Markle give Middleton another present, too?
9. Finishing touches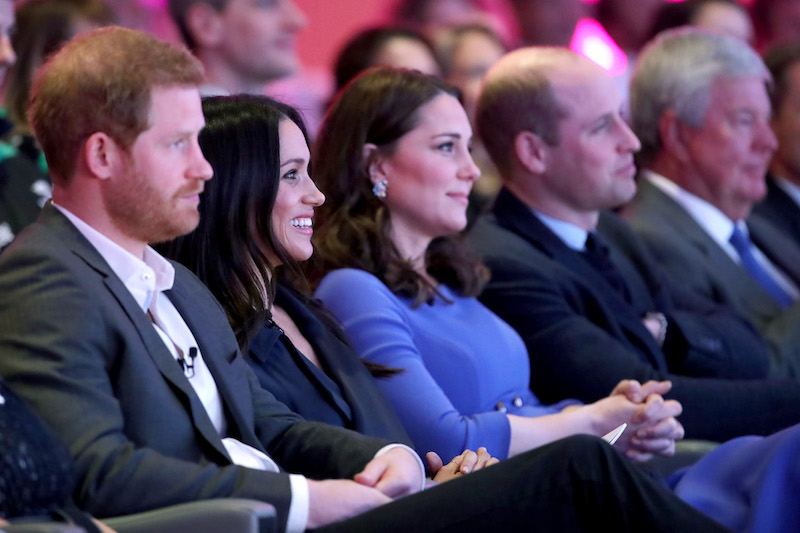 Markle's generosity didn't stop with jewelry. She also reportedly asked Stephen Jones to create custom hats for her closest friends as a token of gratitude.
We don't know whether or not Middleton was on the receiving end of that gift as well. But regardless, it's clear that she wanted to make her new sister-in-law feel special.
Next: The bond is growing
10. A growing friendship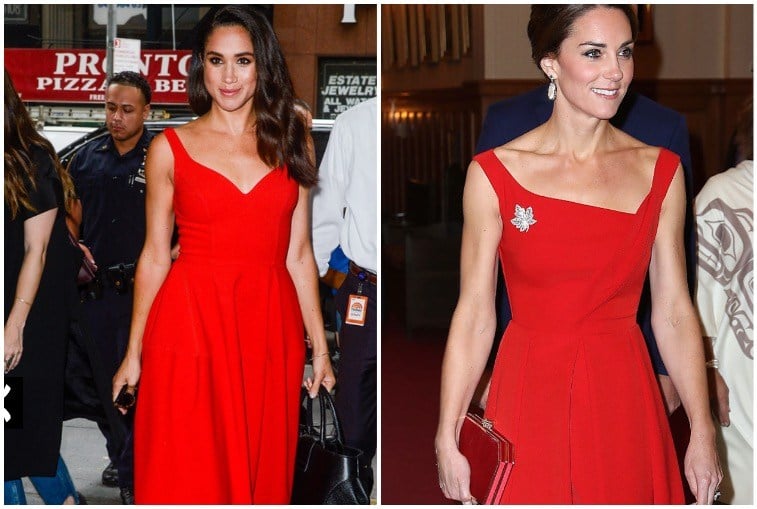 As they get to know each other better, it's likely that we'll see Middleton and Markle grow even closer. Already, they've been building a relationship beyond Middleton's mentorship. Markle occasionally drops by to say hello, with home-cooked food. A source reports, "An avid cook, Meghan often pops around to visit with Kate and the kids dropping off treats."
It looks like they're well on their way towards a lasting bond.
Follow Katherine Webb on Twitter @prufrox.
Additional reporting by John Wolfe. 
Check out The Cheat Sheet on Facebook!