'The Meatball Shop': What You Can Buy From Nicole 'Snooki' Polizzi and Deena Cortese's Latest Business Venture
Find out what kind of merchandise you can buy from 'Jersey Shore' stars Nicole 'Snooki' Polizzi and Deena Cortese at The Meatball Shop.
Nicole "Snooki" Polizzi and Deena Cortese are best known as "The Meatballs" on Jersey Shore. Now, they're the "Business Meatballs!" Since Polizzi has decided not to return to Jersey Shore: Family Vacation, she puts all of her energy into her business ventures. That includes The Snooki Shop, her Mawma collection with Buy Buy Baby, and her latest endeavor with Cortese — The Meatball Shop. 
Here's everything Jersey Shore fans need to know about Polizzi and Cortese's clothing line.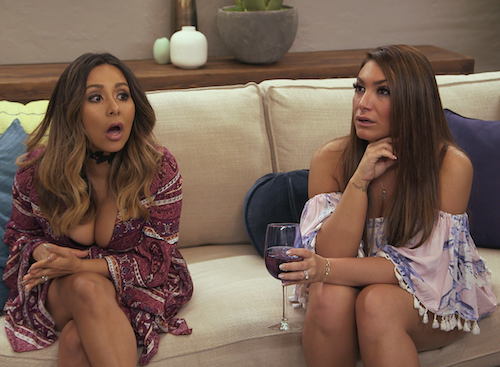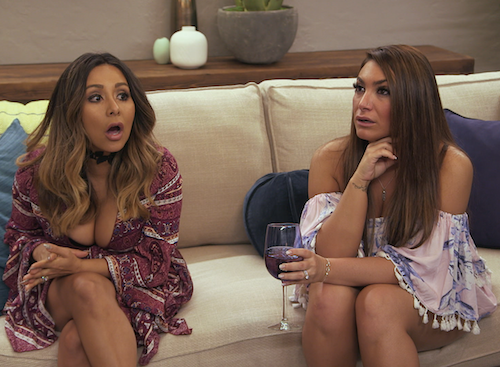 Nicole 'Snooki' Polizzi and Deena Cortese both have experience in fashion
Both Polizzi and Cortese have experience in the world of branded clothing. Polizzi runs her boutique, The Snooki Shop, in Madison, New Jersey. She is also still running her Etsy shop, Nicole's Craft Room, where she sells Jersey Shore-inspired merchandise.
More recently, Cortese started her own clothing line, Christopher John. Her collection offers "clothing for the whole family," according to the website. Cortese created the brand out of frustration. When she couldn't find clothing for her son and herself to coordinate, she made her own.
Christopher John's current stock includes hats, bibs, and onesies in newborn and toddler sizing. There are also coordinating hoodies and T-shirts in regular sizes.
Together, 'Snooki' and Deena run The Meatball Shop
Since Polizzi's exit from Jersey Shore, she and Cortese have been discussing doing their own show.
"Meatballs love to have fun, and we're just here to enjoy ourselves," Polizzi said on Instagram Live. "I have like, five shows that I'm looking to do. I'm not done with TV — it's not like you're not going to see me again." 
"Me and Nicole are kind of hoping that this 'Meatball Show' will take off," Cortese mentioned. "We would love to do a real 'Meatball Show' and be able to hang out with all of you," Polizzi added. 
There has been no word of a "Meatball Show" yet. For now, it looks like Cortese and Polizzi will focus on The Meatball Shop.
Polizzi shared the news of the new venture on Twitter July 28. "It's happening!" she wrote, adding that "Merch for Meatballs" would be coming soon. 
The Meatball Shop is open for business 
As the brand's Instagram account reads, "The number one spot for all meatballs" is now open. Jersey Shore fans can get their "Team Meatball" merchandise from their HelloMerch website. 
Currently, The Meatball Shop is only offering two t-shirts and a sweatshirt, featuring phrases like "Team Meatball Forever" and "Meatball Squad." It's unclear when Cortese and Polizzi will be adding new offerings to their shop. 
The Meatball Shop offers clothing for all shapes and sizes 
When the brand was initially launched, many fans thought the clothing might only fit "meatballs" — or people with a stature similar to Polizzi and Cortese. But that's not the case! 
"Is this a going to be a shop for super petite women?" one fan asked when the brand was originally announced. Cortese clarified that "The Meatball Shop" will offer clothing for women of all shapes and sizes. 
Since the shop has made some sales, Cortese and Polizzi have been celebrating their customers, sharing photos of them wearing their purchases on the shop's Instagram Stories. 
Could The Meatball Shop become a platform for Polizzi and Cortese's dream of a "Meatball Show?" Fans hope so!