The Members of WayV Just Adopted Two Adorable Pets, Louis and Bella
If you thought the dynamic with WayV could not get any better, think again. The group now has nine members, because WayV just adopted two pets, a kitten named Louis and a puppy named Bella. Over the past couple of days, WayV members have blessed fans with endless photos of Louis and Bella.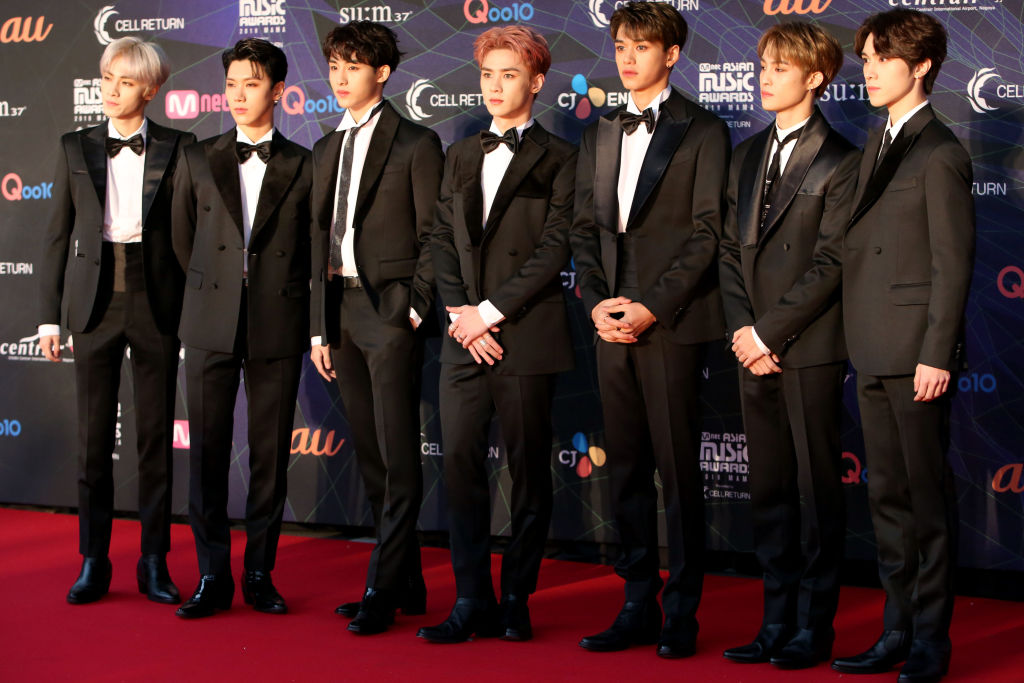 WayV adopted a cat named Louis
On May 3, WayV held a "Beyond LIVE" concert on VLIVE. During the virtual concert, the group performed unit stages and songs from their previous albums, communicated with fans, and revealed a song from their upcoming comeback album.
The group recently announced they have an eighth member, a kitten named Louis. Since Louis' debut in WayV, the members have posted about him nonstop. Louis appears to be a Siamese kitten, and he is quite possibly the cutest kitten in the world.
Louis is not only beloved by the members of WayV, he's beloved by fans around the world.
"louis didnt need the trainee period to debut in wayv he was born for this," a fan joked on Twitter.
"wayv: we're having a comeback weishennies: LOUIS," tweeted a fan.
"next time wayv goes to the airport fans will bring gifts not for the boys but for louis," wrote a Twitter user.
WayV adopted another pet, a puppy named Bella
Just as fans were overwhelmed with Louis content, Lucas revealed that WayV actually has nine members now. In an Instagram post, Lucas showed off Bella, WayV's new puppy.
"Say hello Bella," he wrote on Instagram.
The adorable puppy appears to be a Beagle, and she is most likely the cutest puppy in the world. The members posted videos of Louis and Bella meeting for the first time, and on his Instagram story, Yangyang posted a video of WayV's two pets play fighting.
With a new puppy and a new kitten, fans of WayV cannot get over the cuteness and chaos that will no doubt ensue.
"wayv dream plan season 2 but it's just them looking after louis and bella," one fan suggested on Twitter.
"louis is french and bella is italian wayv worldwide as always," wrote a Twitter user.
"wayv introducing louis and bella at 12 am cst like a fresh debut is so wayv of them," tweeted a fan.
WayV debuted in 2019
WayV is a China-based sub-unit of SM Entertainment's group NCT. Not counting Louis and Bella, the group has seven members: Kun, Ten, Lucas, WinWin, Xiaojun, Hendery, and Yangyang. WayV debuted on Jan. 17, 2019 with their first digital EP, The Vision. 
Since their debut, WayV has released two more EPs, Take Off and Take Over the Moon. They released Take Off in May 2019, and the EP featured six songs including a lead single by the same name. The group released Take Over the Moon in October 2019, and "Moonwalk" served as the EP's lead single.
In December 2019, WayV performed at the 2019 Mnet Asian Music Awards. The group performed their songs "Moonwalk" and "Take Off," and took home the award for Best New Asian Artist, an acknowledgement of their 2019 accomplishments.