The Moment Lucille Ball Called Desi Arnaz a 'Stupid Son of a B*tch'
It's no secret that Lucille Ball and Desi Arnaz didn't always get along on the set of their TV series, I Love Lucy. But a business decision Arnaz made in 1957 particularly set Ball off.
Lucille Ball and Desi Arnaz didn't have an 'idyllic marriage' — but for the most part, they could work together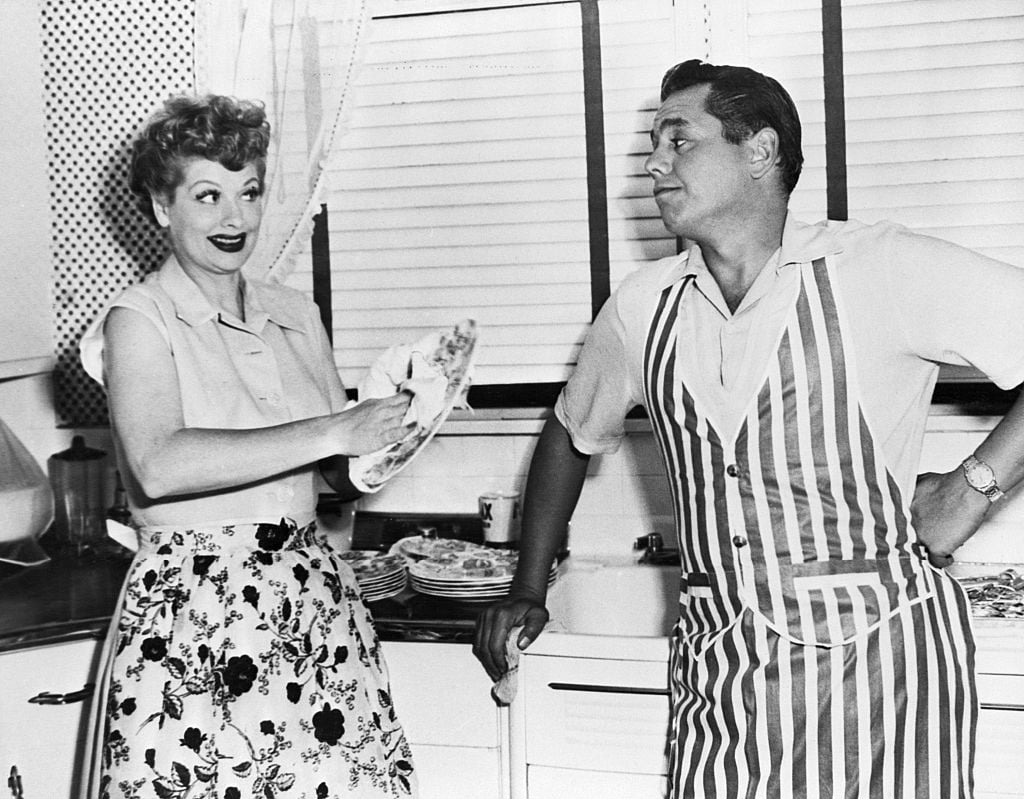 Jay Sandrich, an assistant director on the hit TV show I Love Lucy, would go on to become an Emmy Hall of Fame honoree. He directed The Mary Tyler Moore Show, Night Court, Get Smart, and The Cosby Show, to name just some of a few of his projects. But in a revealing conversation with the Television Academy Foundation, Sandrich looked back at his time working with Ball and Arnaz on I Love Lucy.
"They were getting along pretty well," he said of the sitcom stars. "It wasn't what I would call an idyllic marriage." However, professionally, Ball and Arnaz were able to make it work — most of the time.
"… Collaboratively as actors, and as people who worked together, they were great," Sandrich recalled. Ball trusted Arnaz's business sense — and he was often running the show, so to speak, behind the scenes.
"He was extremely smart," Sandrich explained of Arnaz. "He was the one who built Desilu." Sandrich remembered "big business meetings" that Arnaz would host as head of Desilu "after he bought RKO."
However, this very event — the RKO purchase — caused a rift between the I Love Lucy stars.
'I Love Lucy' assistant director quotes Ball reacting to the movie studio purchase
"… I remember I was standing there with Lucy when Desi walked up and said, 'I just bought RKO Studios,'" Sandrich said. How did Ball react?
"… She said, in effect, 'you stupid son of a b*tch,' and walked away," the legendary director revealed. Why did Ball react so coldly to the news?
"This was the studio they had both been fired from," Sandrich said in the interview. "So it meant a lot to him." However, Ball didn't see it that way — and she was concerned about the potential financial burden, considering Desilu was still a fairly new venture.
"She just looked at it as an economic decision — we're taking this small company and buying a big studio," Sandrich said.
Lucille Ball didn't want to be involved in business negotiations like her husband did
"Lucille Ball, the Queen of Show Business versus Lucy Ricardo, the Failed Actress," an article published in the academic journal Transatlantica, seems to confirm Sandrich's memories.
According to the publication, Arnaz "made a bid to purchase RKO, the couple's former professional place which had then fallen on hard times," on Apr. 4, 1957. This. was the same day Ball and Arnaz shot the final 30-minute I Love Lucy episode. Transatlantica called the studio purchase "the most important decision of his life." For Ball, however, it was a different story.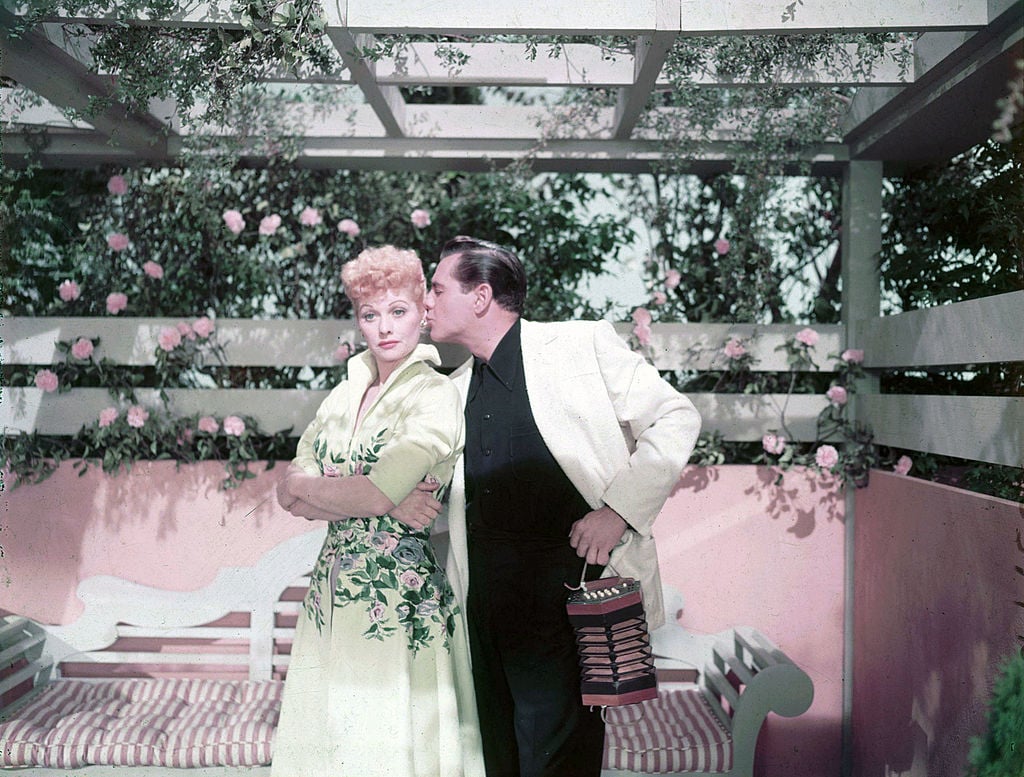 RELATED: Why Lucille Ball 'Failed on Broadway' at the Height of Her Career
"While Desi gave himself body and soul to this project, Lucy had no part in these preliminary negotiations," the article reported. "First, she was not aware of the RKO situation, and second, she did not want to be involved in any business." While the I Love Lucy star approved of the sale eventually, she was "not enthusiastic about the idea of buying RKO."
"What do you need this for?" Ball apparently asked Arnaz after he informed her they owned RKO.
Her "harsh answer" — though this interpretation of events is not has bleak as Sandrich's — stemmed from Ball's fear that "Desilu, as it grew bigger and bigger, would cause them a lot of trouble."
Desi Arnaz wanted to expand the family's net worth — but Ball had different ambitions
However, much of the conflict comes down to what each I Love Lucy star wanted out of life. According to Transatlantica, Ball's entertainment ambitions had to do with the "pleasure of performing." But Arnaz had a different dream.
"… [Ball] was not interested in profit while Desi wanted to be famous and rich using art as a way to reach his goal," the journal article explained. "… Desi Arnaz could be considered as an artist in the way he managed to create an empire with his hands."
Regardless of their divergent goals, Ball had no choice but to step into her role as "the new queen of the studio."