The 'Mork & Mindy' House Has Since Become an Iconic Landmark
Movie fans understand how thrilling it is to see the home that one of their favorite characters in a film or series lived in. It gives them an emotional connection to know that they can easily visit their favorite character's homes.
While some of the homes we see on TV shows sit in a studio lot, some of them are real. One of the most famous TV homes is the Mork & Mindy house, where the Orkan alien Mork shared with his friend turned-wife Mindy. The house went from being an ordinary TV home to now being an iconic landmark.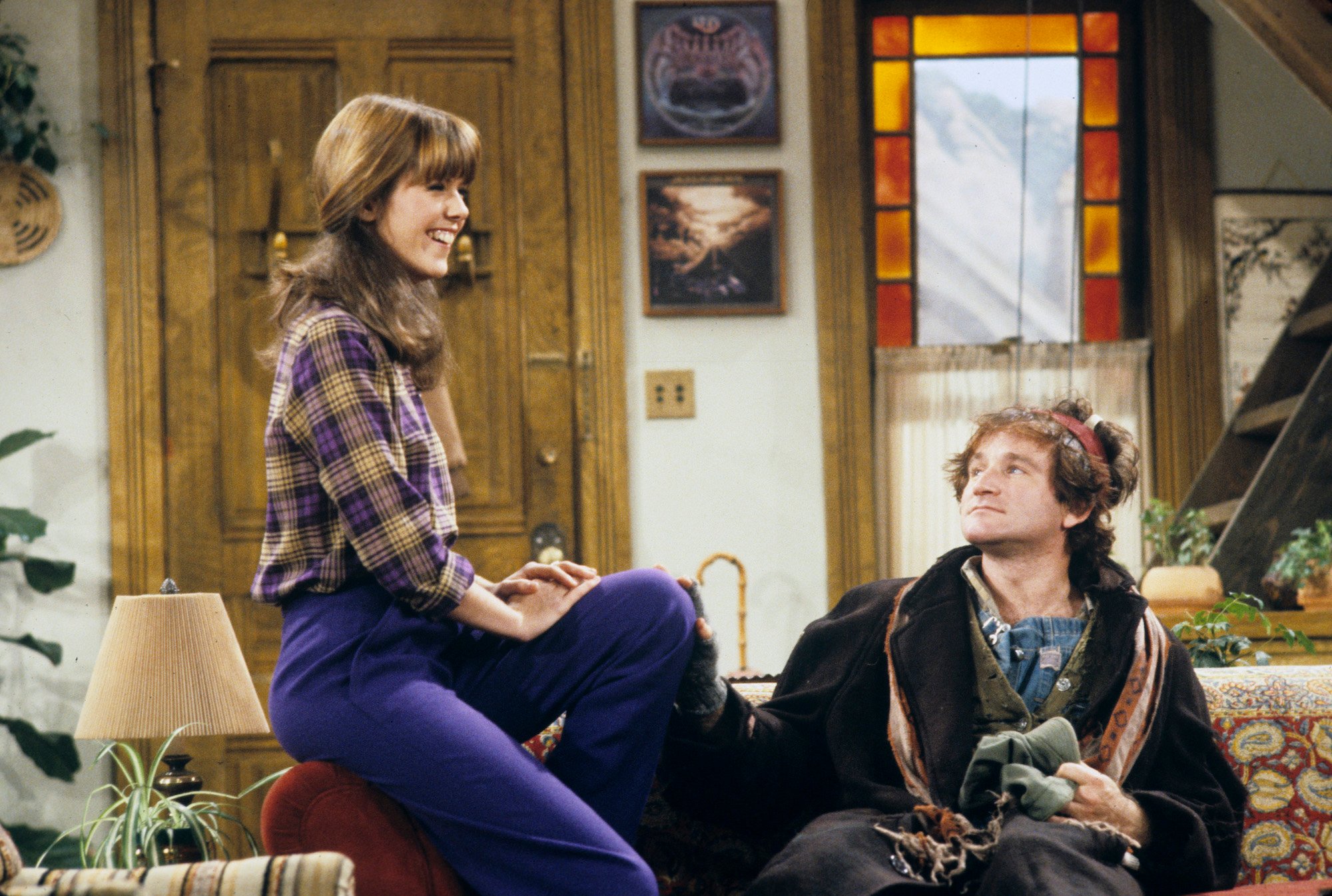 Fans loved Mork so much that 'Happy Days' showrunners had to give him a show
Mork & Mindy was a sitcom that aired between 1978 to 1982. The show centered on Orkan alien Mork and his friend Mindy. He is sent to earth by his superior Orson. His mission is to observe human behavior and report back to Orson.
Orson wanted to find a planet where humor was allowed. When Mork crash lands on earth, he encounters a troubled Mindy who mistakes him for a priest due to his outfit. Mork had found a suit and wore it backward to blend in.
She immediately takes to him because he's easy to talk to and lets her rant about her boyfriend. She allows him to stay at their home's attic despite Mindy's father's disapproval. Her father found his behavior unconventional, and when Mindy interrogated Mork about who he was, he was honest.
He and Mindy decided to keep his identity a secret. The two go on various adventures together, and after every episode, Mork reports back to Orson about his findings on earth. Mork was introduced as a character in the show Happy Days.
He was only supposed to appear in one episode titled "My Favorite Orkan." However, when he appeared in the episode, viewers loved him so much that the showrunners had to bring him back for more episodes and finally for his show.
The house from the show is now an iconic landmark
RELATED: 'Mork & Mindy': Robin Williams' Breakout Role Started With 'the Worst Script in the History of "Happy Days"'
The home which Mork shared with Mindy from the onset of their friendship to their blossoming relationship was located in Boulder, Colorado, according to Mental Floss. When the showrunners were choosing the location for the show, they landed in Colorado by chance.
As it happens, producer Gary Marshall had a niece who studied in Colorado. When he wrote the description for the show's plot, it was the first place that came to mind. Unlike other shows where they use studio homes, the Mork and Mindy residence was a real home.
It still stands in the place where it was four decades later and attracts tourists every year. A few details about the home might have changed (trees have grown and shutters were upgraded), but it still has the original authenticity that it had when Mork and Mindy shared it.
Other iconic homes on shows
A fun fact is that the Mork and Mindy's home exterior was used in the fifth season of the hit series Perfect Strangers in episode 21, titled "This Old House." In the episode, the residence was a fix-and-flip home picked up by Balki and Larry. The home is also said to have made a few appearances on the show Family Matters.
Other iconic homes from hit shows include the Home Alone mansion where Kevin McCallister placed booby traps for his abductors. The home featured in the hit thriller Bird Box is another legendary home that attracted fans from everywhere after the film's premiere.
The home's owner said that the house has appeared in three other films in the past 20 years. Other iconic residences include Bruce Wayne's mansion in The Dark Knight, the apartment building in New Girl, and the couples' homes on Modern Family.