'The Morning Show' Star Desean Terry Reacts to THAT Confrontation with Jennifer Aniston
The Morning Show returned for its second season on Sept. 17. Now that Alex (Jennifer Aniston) is back on TMS, not everyone was happy to see her return. The second episode of season 2 allowed Daniel (Desean Terry) to confront Alex about the events of season 1.
[Spoiler alert: This article contains spoilers for The Morning Show.]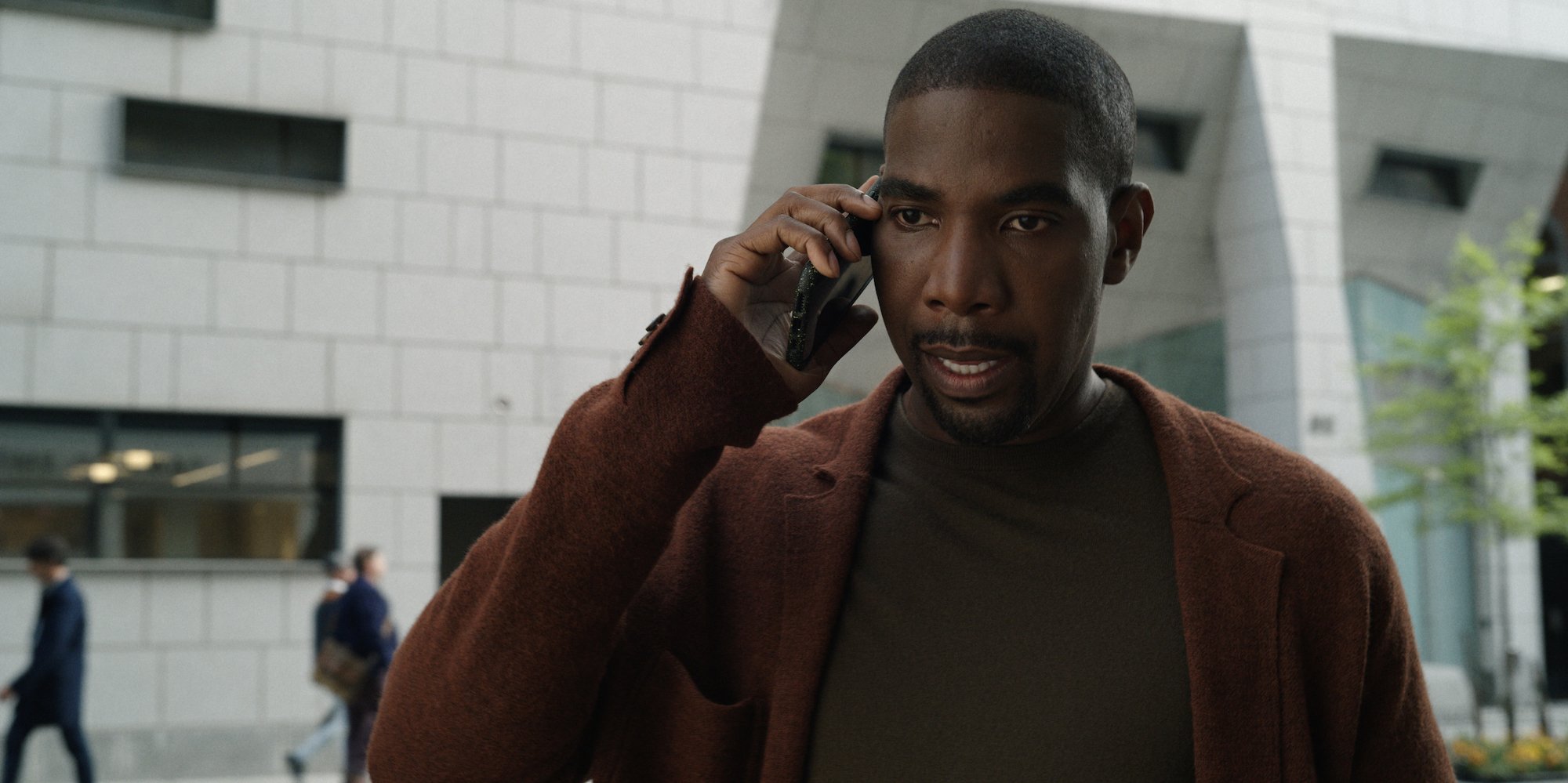 Alex and Bradley (Reese Witherspoon) blew up The Morning Show in the season 1 finale. They pretty much took the network with them, too. Alex finally spoke out about the boys club culture that allowed Mitch Kessler (Steve Carell) to abuse female employees. Now, Daniel finally got to call her out for succeeding on the backs of victims. Not to mention, she's still screwing him out of assignments.
"At least for Daniel, it was very satisfying to see him really have that honest dialogue with her," Terry said in a Zoom interview with Showbiz Cheat Sheet on Sept. 10. "Previous to that, from Daniel's perspective, Alex is being rewarded for what happened last season. And everyone is forgetting about the other aspects of it, where he's feeling not seen, not being viewed. And he's been able to do so many things within the network. He's the first one that starts talking about COVID and he just continually gets looked over. So I think it is a satisfying moment for a lot of viewers."
Daniel is the one who defends Hannah (Gugu Mbatha-Raw) to Alex. Hannah died by suicide in The Morning Show season finale. Terry felt it was important to remind Alex of the cost to others of her righteous expose. Hannah came forward to the network HR and to reporters at great cost to herself.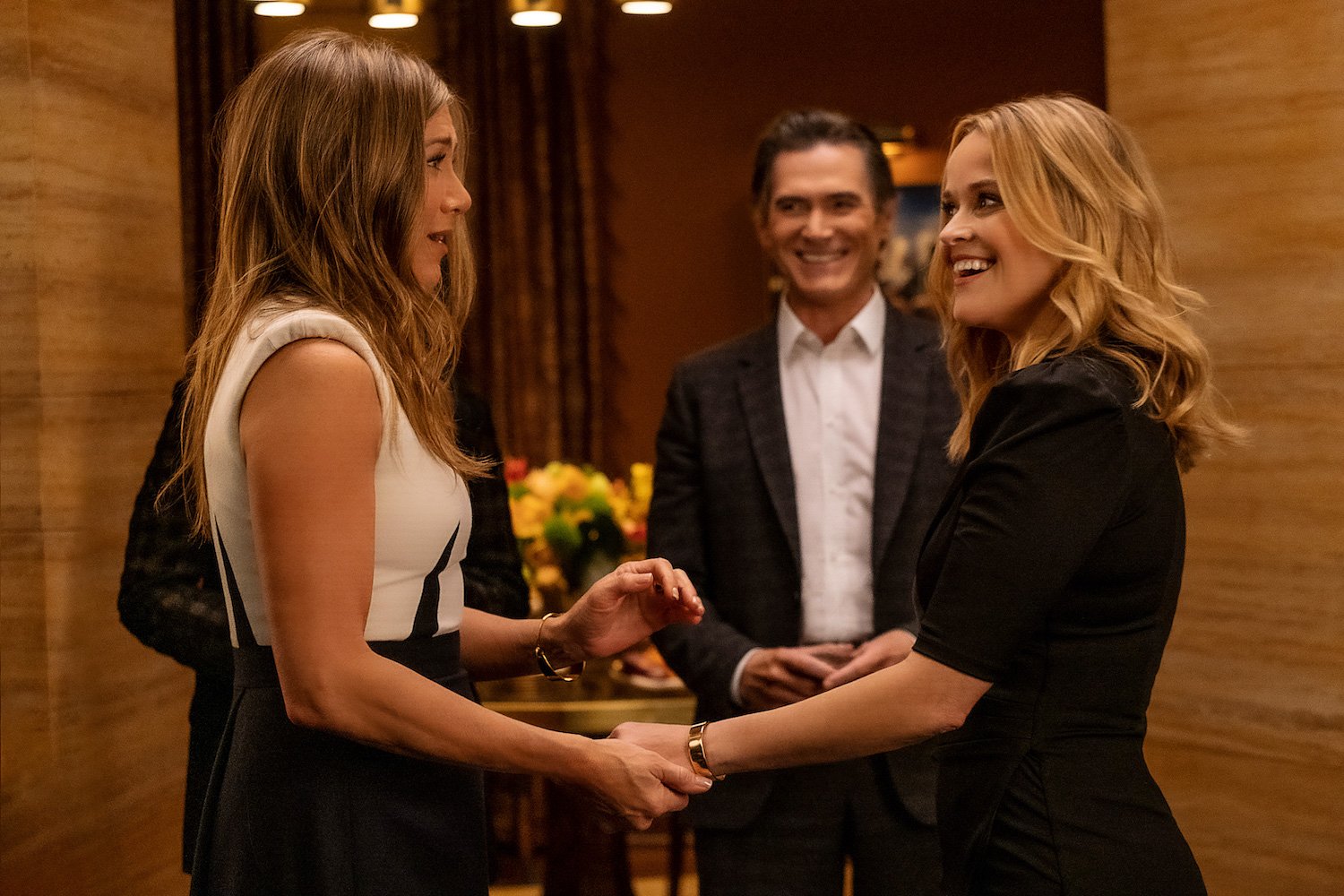 "That's a huge part of what Daniel is saying," Terry said. "Because Daniel knows at that point in time what was lost, the human cost that occurred. For Alex to now be celebrated for something that ended up with this woman, who was also a woman of color, that for her life to be lost within the mix of this, Daniel is definitely moved by that."
Terry said you can expect Daniel to call out more systemic problems behind the scenes this season on The Morning Show. 
"We see him start to talk more about uncovering all the dirt at TMS in the work space, systemic racism," Terry said. "And also just how he specifically feels like he's being disadvantaged. So we really begin to see him, from that moment on, continue to champion for himself and for this network to really deal with the truth."
At the end of their conversation, Alex apologizes to Daniel. Daniel doesn't accept it. Terry said Daniel may have made a mistake there.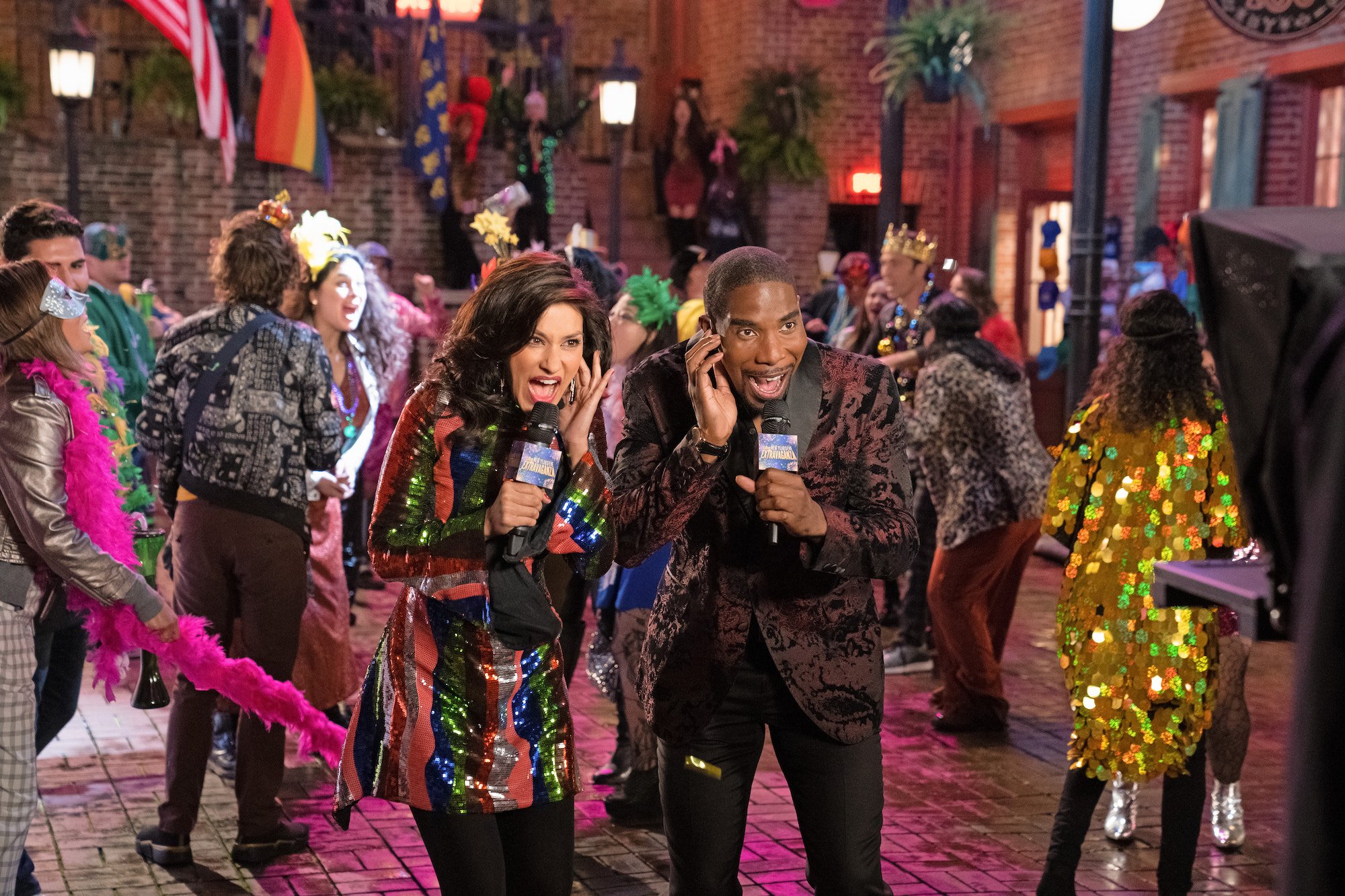 Me, Desean, I probably would have accepted. Those are the moments where I think what's cool about watching Daniel is there's things that you love about him. But you also see him make some not so great decisions. He can play the game a little bit better maybe. Specifically then, he could have at least tried to work with them because how smart is that to let your boss know that you don't like them? If you're going toe to toe with them. So Daniel makes some questionable decisions at times. And I do think that that's one of them where I would guide him a little bit differently.

Desean Terry, interview with Showbiz Cheat Sheet, 9/10/21
New episodes of The Morning Show premiere Fridays on Apple TV+. We'll have more with the cast of The Morning Show this season on Showbiz Cheat Sheet.