'The Morning Show': Can Nestor Carbonell Really Read the TV Weather Map?
Nestor Carbonell talks to Showbiz Cheat Sheet about playing weatherman Yanko Flores on 'The Morning Show.' His weather setup is a little different, but Carbonell did learn from real TV weatherman Fritz Coleman how to do it.
Nestor Carbonell is not a weatherman, but he plays one on TV. On The Morning Show, Carbonell plays Yanko, the TMS weatherman. His job isn't quite as easy as reading the weather. On The Morning Show, even the weatherman is involved in scandal, but he does have the skills to do the weather.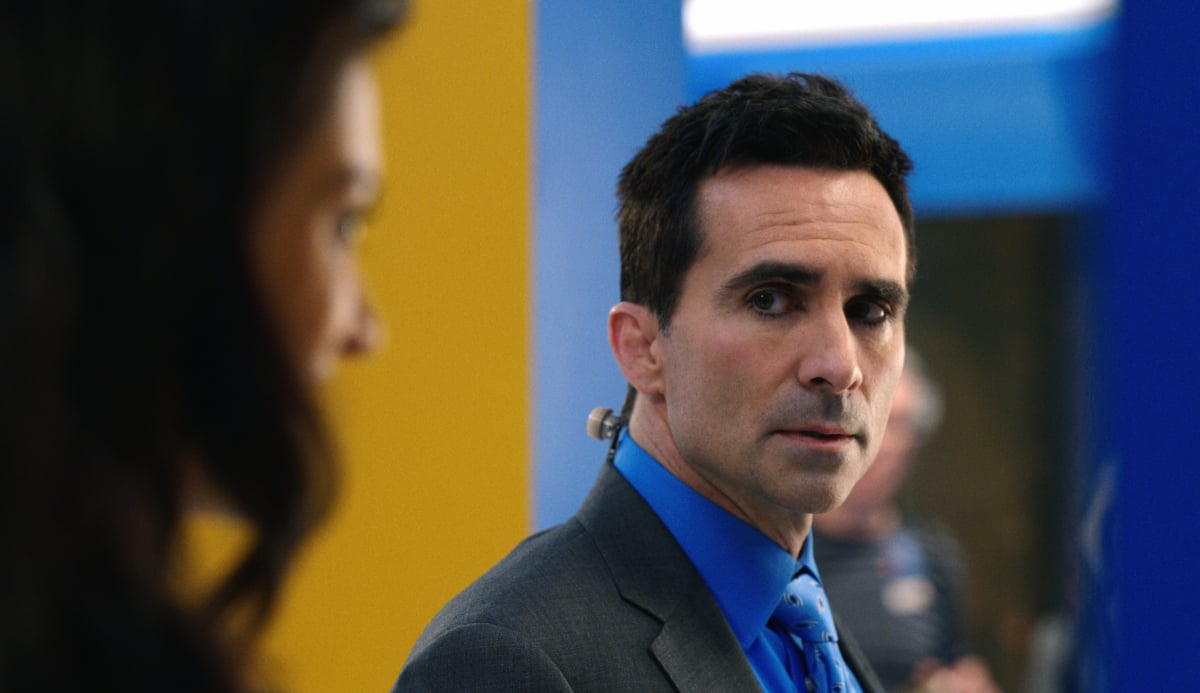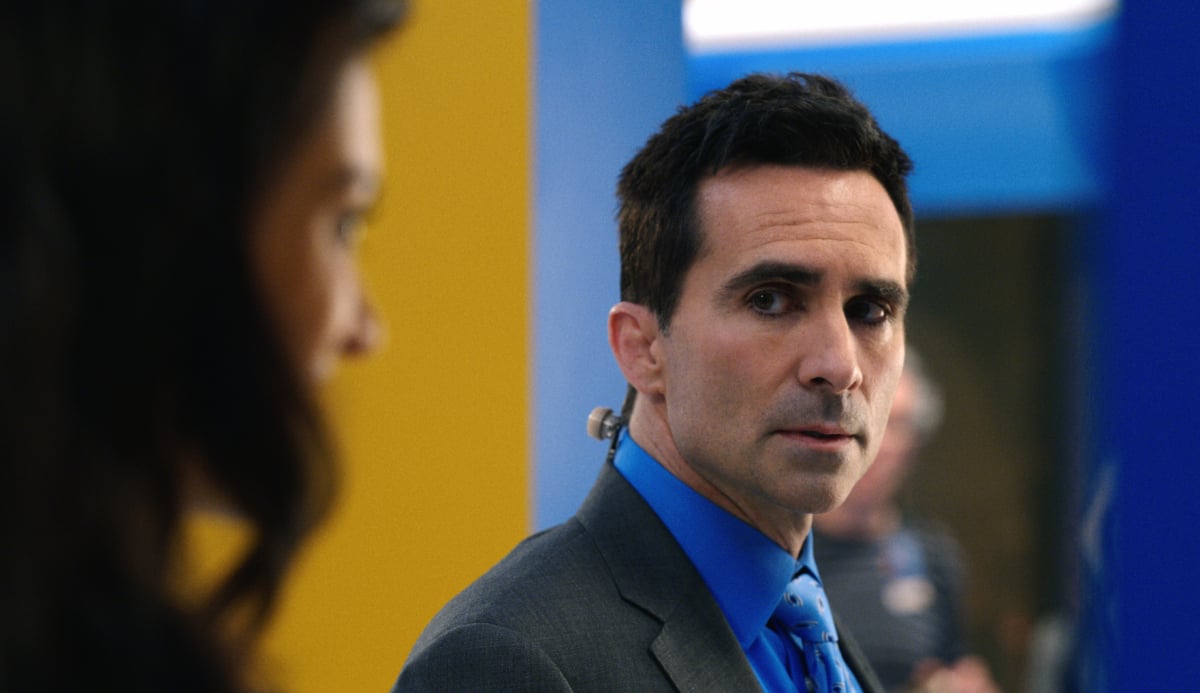 Carbonell spoke with Showbiz Cheat Sheet on Sept. 10. When we asked if he could really read the weather map like Yanko, Carbonell told us all about his training for The Morning Show. New episodes premiere Fridays on Apple TV+.
'The Morning Show' does not use a green screen weather map 
Many newscasters do the weather in front of a green screen. It's a skill to point to the right spot where the map will appear behind the weatherman. However, Carbonell said The Morning Show uses a different type of weather map. 
"The show models more of The Today Show format where it's really a touch screen," Carbonell said. "I think Al Roker does a touch screen. We don't have a touch screen. I do have that little clicker thing but we do have the actual visual screen."
The real weatherman who taught Nestor Carbonell 
Los Angelenos know Fritz Coleman well. Coleman did the weather on NBC until 2020. When The Morning Show began in 2019, Carbonelle said Coleman showed him the ropes. 
"I did shadow Fritz Coleman, a weatherman here in Los Angeles," Carbonell said. "He was kind enough to allow me to watch him at work and ask him many questions. He did use a green screen and I learned a lot. I was like, 'How do these guys do it? They're pointing at all these places with a green screen. And it is green.'"
Green screen weathermen use a monitor as a reference point. Carbonell said they actually have a monitor on either side, so the weatherman can turn around on camera, unlike The Morning Show format.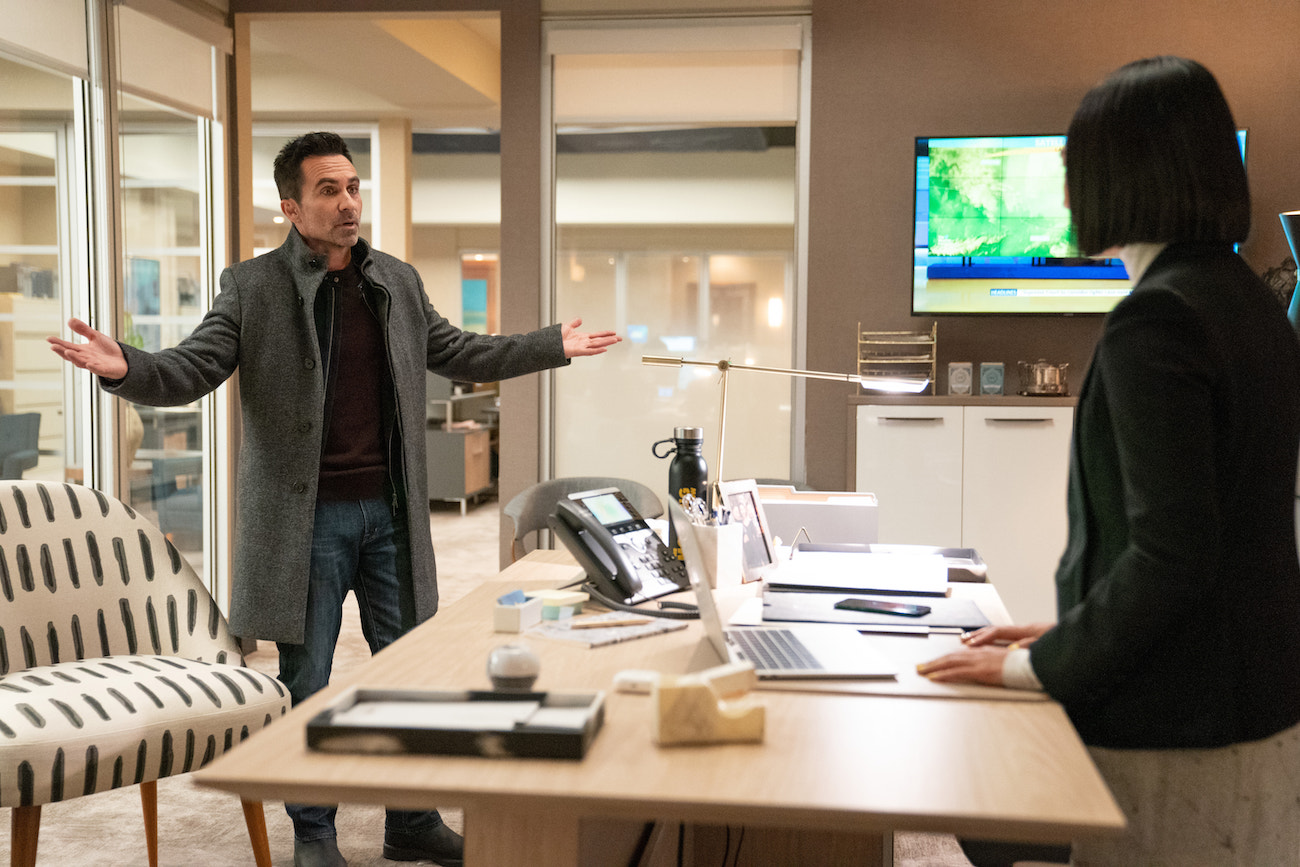 "You're using that as you point to guide you to where the weather pattern is right over here," Carbonell said. "Then if you want to mix it up and switch sides, you just go to this side over here and you have the same monitor with the image. So you can always keep them guessing. And you're still pointing here as you're looking here and you're kind of doing this and you're glancing and you're talking about the temperate weather here in the northeast."
The weather is a whole different kind of acting 
Carbonell has been in movies and shows with lots of visual effects. On Lost he would have to react to smoke monsters and such. He was also in The Dark Knight movies. Reacting to green screens is a standard part of an actor's life these days, but would you believe The Morning Show is more daunting?
"And it's live," Carbonell said. "So it's not like there's 'Hey, let's do another take.' This is it and there's a pressure of time the way you're given these time constraints in your ear saying, 'Look, that interview went long. I only have 15 seconds for you.' It's like what? Now I've got to rework this thing in my mind. How am I going to do it? I'm going to rush through the entire thing. Or you gotta expand and give 'em two minutes now where you only had 30 seconds. So it is an art form and I'm in awe of those guys."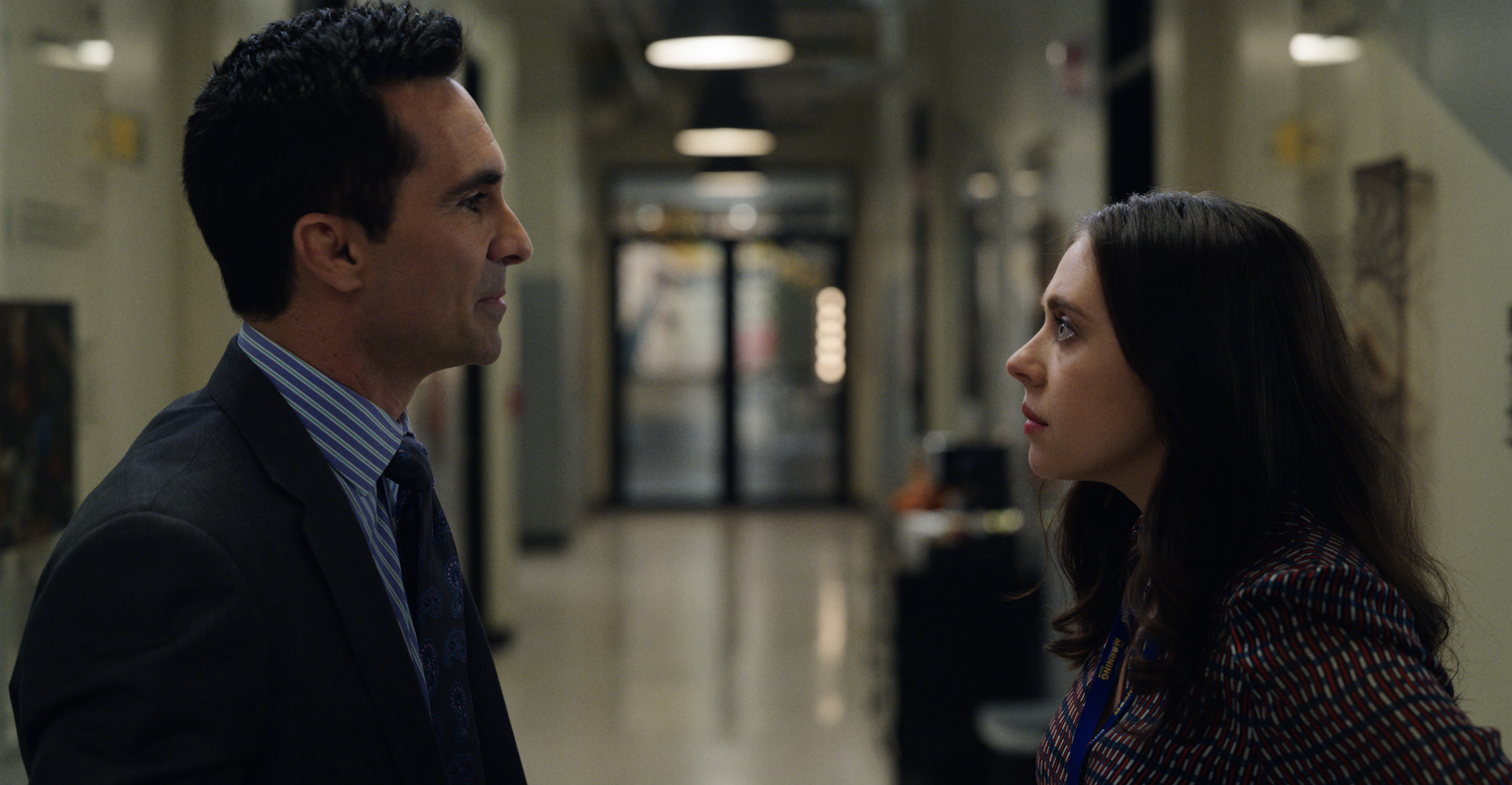 Carbonell says he admires weathermen even more now that he's playing one on The Morning Show.
"So I'm amazed at these guys, these men and women and how they do it," Carbonell said. "They're improvising the entire time and they're making it look seamless. I think it's an incredible art."