'The Morning Show': Reese Witherspoon and Jennifer Aniston Both Earn More Than $2 Million Per Episode
Critics balked at the $2 million paycheck that Reese Witherspoon and Jennifer Aniston bring in per episode of 'The Morning Show,' but the number is actually much higher than initially reported.
As The Morning Show Season 2 premieres, journalists and viewers revisit Reese Witherspoon and Jennifer Aniston's paycheck. When season 1 debuted on Apple TV+ in November 2019, at least one outlet was outraged at how much the two women make — at that time reported as $2 million per episode. But, for anyone who wants to question their salary, Witherspoon has words. Plus, it turns out that they make even more than that $2 million per episode.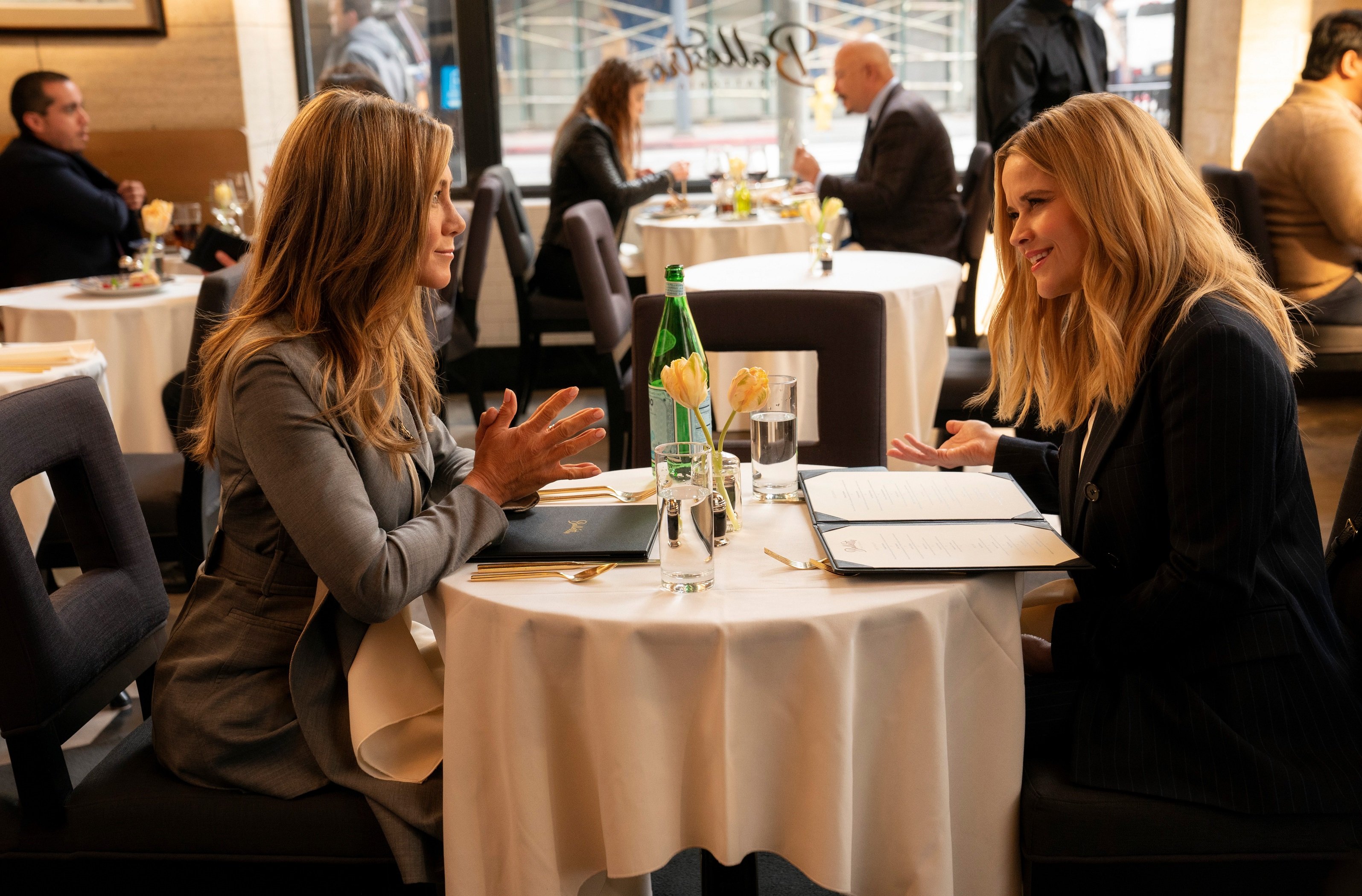 Reese Witherspoon clapped back at 'The Morning Show' salary critics
Shortly after Reese Witherspoon debuted on The Morning Show, she sent a powerful message to those who criticized hers and Jennifer Aniston's salaries. Witherspoon told the world that she and Aniston were worth every penny of that $2 million per episode they reportedly earned. 
"There seemed to be a resentment as if we weren't worth it or it was bothersome, and I thought, 'Why is that bothersome?'" Witherspoon told The Hollywood Reporter. 
Many outlets believe she spoke about a specific Rolling Stone article where the reviewer said the show was a bore. 
"I guarantee these companies are real smart, and if they agree to pay us, they're doing it for a reason," she explained. "They probably had a lot of lawyers and a lot of business people decide on that number because they knew that they were going to make more than that back." 
The Big Little Lies star also noted that NBA players make as much money as her and Aniston, and no one bats an eye.
Witherspoon and Aniston actually make more than $2 million per episode of 'The Morning Show'
Critics balked at that $2 million paychecks per episode of The Morning Show for Witherspoon and Aniston in 2019. But, they might have more to complain about now. That reviewer didn't note that both women also get paid to produce the critically acclaimed Apple TV+ series.
According to The Hollywood Reporter, an established actor who becomes an executive producer could make millions. For example, Adam Sandler took home $5 million to produce Grown Ups 2 and $20 million for starring in it.
Apple TV did not share the backend and production fees that Witherspoon and Aniston received for producing The Morning Show. However, the $2 million per episode salary doesn't include those fees, so the two women bring home even more.
Jennifer Aniston admits that season 2 took an emotional toll on her
Although Witherspoon and Aniston bring in massive paychecks for The Morning Show, it's not an easy-breezy job. 
"I did crawl to the end of the finish line of season 2, I'm not gonna lie," Aniston told Good Morning America.
She explained that playing Alex Levy is very emotional and takes a lot of strength.
"I was almost losing my mind going, 'Am I being punked?'" she added. "Get me to a comedy."
Catch Witherspoon and Aniston in The Morning Show every Friday, beginning Sept. 17, on Apple TV+.