'The Morning Show': Reese Witherspoon Weighs in on the Possibility of Season 3
Reese Witherspoon plays Bradley Jackson in 'The Morning Show.' Season 2 was recently released to Apple TV+ and Witherspoon shared her thoughts on the possibility of season 3.
The Morning Show is back. Season 2 dropped its first episode to Apple TV+ on Friday, Sept. 17. A new episode will release to the platform each week, ending after 10 episodes. The weeks will go by fast and season 2 will be over before we know it. Some fans are already wondering if there will be a season 3 of The Morning Show. Reese Witherspoon weighs in on this question and her character's new role in season 2.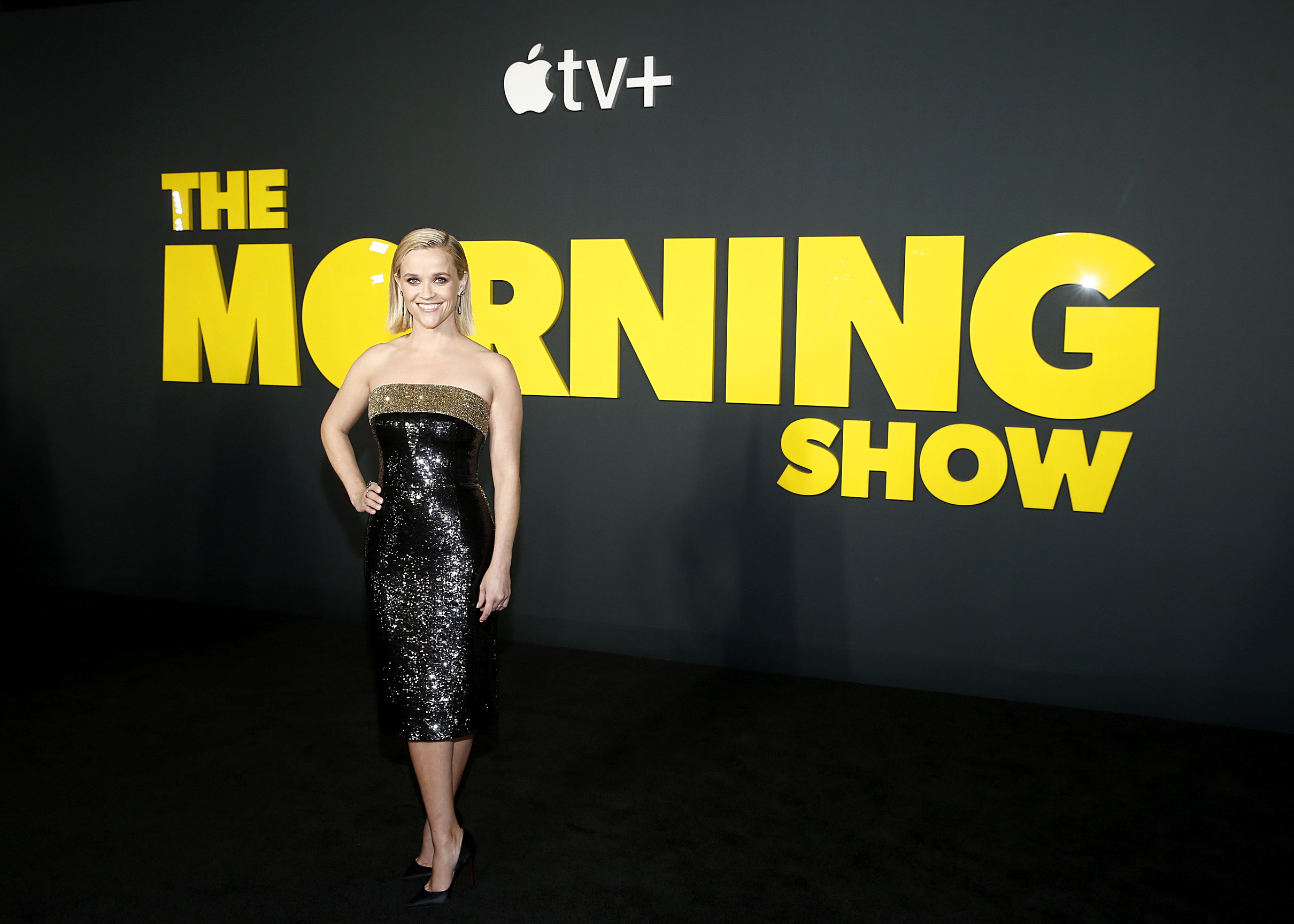 Witherspoon plays Bradley in 'The Morning Show'
Since the first episode, Witherspoon has played Bradley Jackson, a tenacious reporter who is thrust into the spotlight of The Morning Show. Bradley spends much of the first season adjusting to her new role as co-anchor with Alex Levy. However, in season 2 her life is thrown into chaos again after Alex leaves the network.
"My character is sort of having an identity crisis," Witherspoon told Collider Interviews. "She has suddenly come into a position of power at the network. She's on air. She's the number one anchor but her ratings are terrible. And she's on the slow discovery to find herself."
Witherspoon weighs in on the possibility of a third season
It's a little early to know anything concrete about whether or not there will be a third season of The Morning Show. However, Witherspoon still weighed in on the possibility. "I think season 3 is on our minds. We're definitely planning for it, but it just has to hit the same bar," she said to Collider Interviews.
Each season of The Morning Show has tackled important topical issues, so a third season will need to do the same. Season 1 addressed the Me Too movement and women's struggles in the workplace. "It was almost like we were preparing for the revolution and then at the very end, the revolution happened," Witherspoon said.
"Season 2 is sort of like what happens, who becomes in charge, after a revolution," she continued. "Season 3, I think we have to tackle something just as big." Witherspoon stated that she does not yet know what that will be, and perhaps it's too far in advance to say.
'The Morning Show' adjusts to tackle topical issues
Since The Morning Show addresses real-life issues, the series has had to adjust for relevance. Witherspoon revealed in an interview with Harper's Bazaar that season 1 had to be reworked to include the Me Too movement.
"When we started, the show was just a book, and nothing had happened with Harvey Weinstein or Les Moonves yet," Witherspoon said. "We decided we needed to start from square one and redevelop everything with more of a slant about the truth coming out in media and people being held accountable for their behavior."
With this in mind, it would be very difficult for the cast and crew to know just yet what season 3 of The Morning Show might hold.