'The Morning Show' Season 2 Episode 5 Recap: 'Ghosts'
Another week, another Morning Show episode recap. The Morning Show Season 2 Episode 5: "Ghosts," picks up as Alex Levy (Jennifer Aniston) prepares to moderate the presidential debate her co-anchors fought over in the previous Oct. 8 episode. Also on the latest episode of the AppleTV+ original series, coronavirus (COVID-19) draws nearer as Cory Ellison (Billy Crudup) attempts to put an end to the wrongful death lawsuit against UBA.
[Spoiler alert: This article contains spoilers from The Morning Show Season 2 Episode 5: "Ghosts"]
'The Morning Show' episode recap: Alex Levy heads to Las Vegas to moderate a presidential debate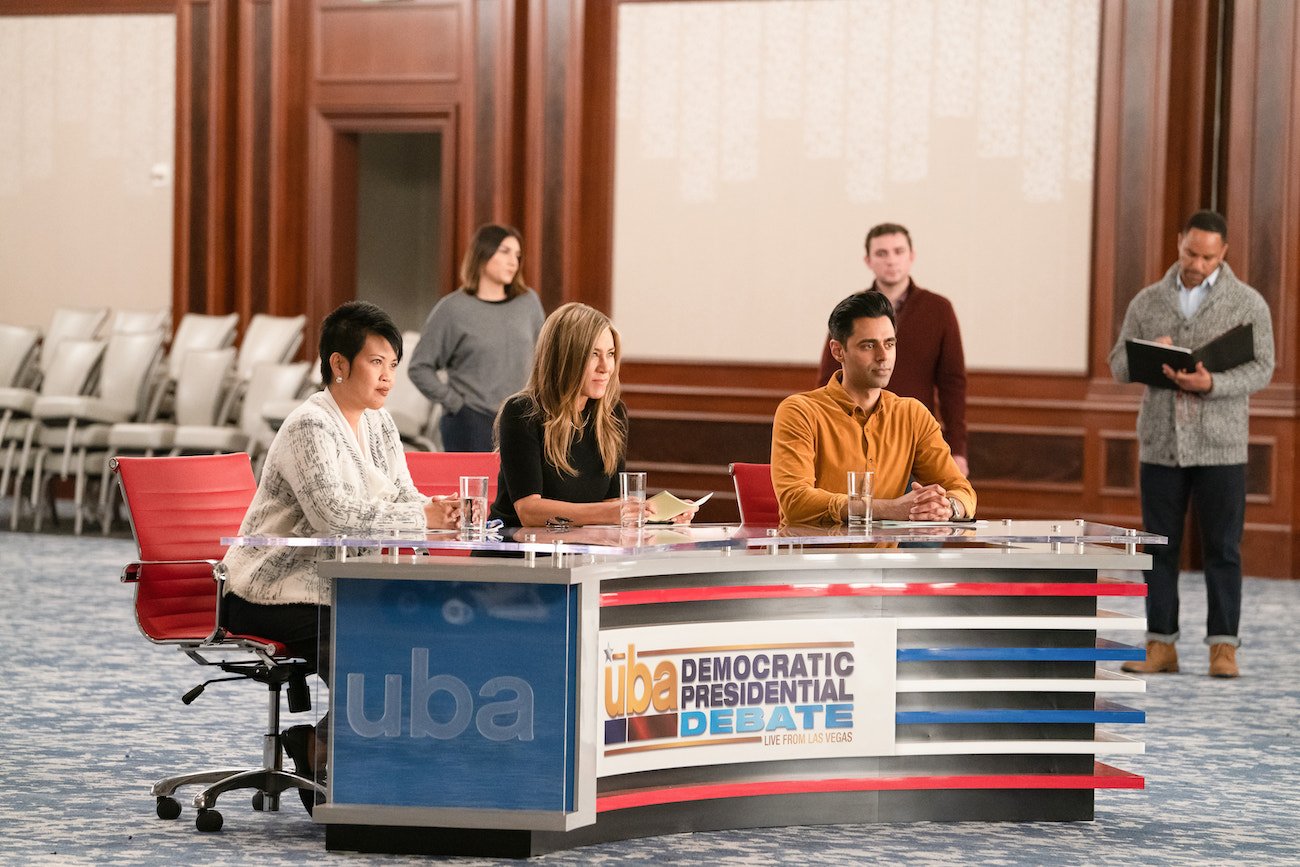 "Ghosts," which began streaming on Oct.15 according to AppleTV+, opens with Alex doing debate prep. Soon it's clear she's stressed out about the whole thing. Her executive producer, Chip Black (Mark Duplass), reassures her it's going to be OK. So they head to Las Vegas, Nevada, for the debate. But Alex has other things on her mind. Not only is her back hurting but she's concerned with what journalist Maggie Brenner (Marcia Gay Harden) is going to say about her in her forthcoming book.
In the hours before the debate Alex goes to Maggie's room and confronts her about the book. She asks about its content before searching Maggie's room for a copy. The UBA anchor finds a mock-up of the cover. Titled The Wrong Side of the Bed with a photo of Alex and Mitch Kessler (Steve Carell) she presses Maggie to share details. Her response? "There's nothing in the book you don't already know." 
Not long after Alex was headed back to New York City on UBA's private jet leaving Bradley Jackson (Reese Witherspoon) and Eric Nomani (Hasan Minhaj) to handle the debate.
Coronavirus gets closer to everyone at UBA
Mitch, Daniel Henderson (Desean Terry), and Paola Lambruschini (Valeria Golino) are no longer the only Morning Show characters familiar with COVID-19. Mitch is still quarantining with Paola in Italy and Daniel's back at UBA after reporting on COVID-19 from China.
But now there's another person at UBA who is seeing COVID-19 hit closer to home. Stella Bak (Greta Lee) has a man hurl racial insults at her as she leaves the UBA offices. After witnessing what happened, meteorologist Yanko Flores (Nestor Carbonell) punches the man. However, that's probably not the last Yanko or Stella will hear of it because bystanders filmed the whole thing. 
Cory Ellison attempts to end the wrongful death lawsuit by talking to Hannah Shoenfeld's father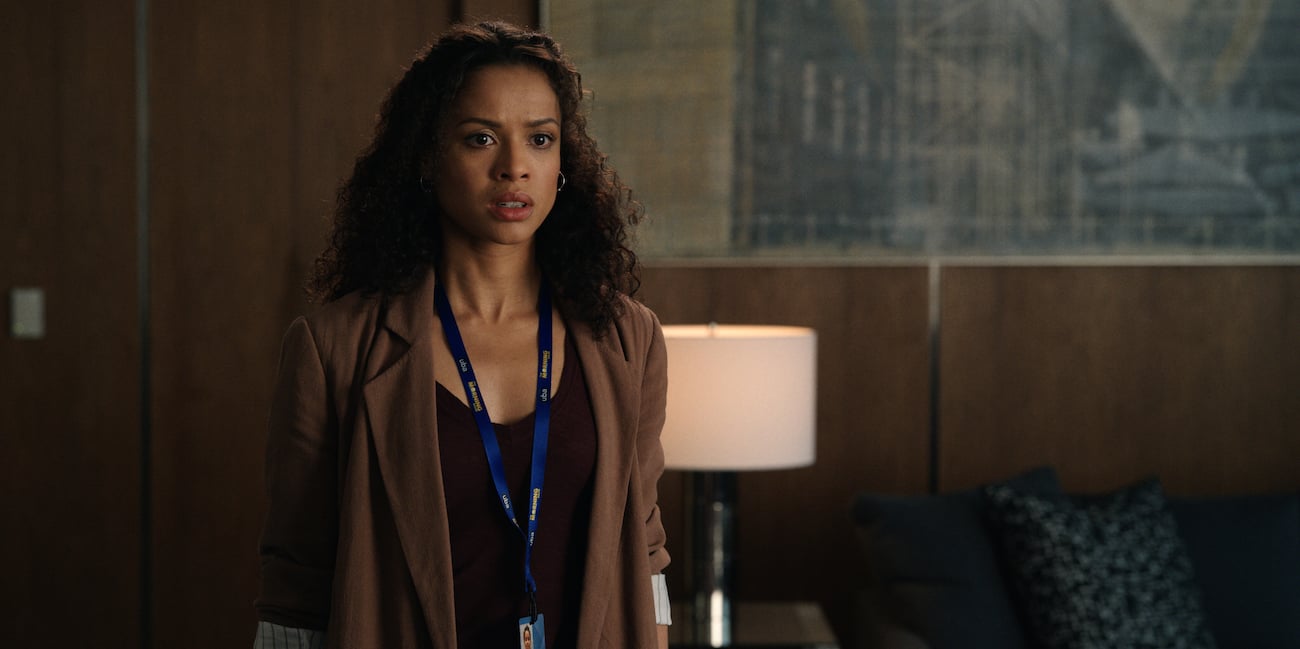 After discovering Fred Micklen's (Tom Irwin) plan to launch a smear campaign against Hannah Shoenfeld (Gugu Mbatha-Raw), the head booker who died in The Morning Show Season 1, Cory travels to Wisconsin. He tells Hannah's father he's not going to get his requested $119.2 million from UBA. Cory encourages him to take the money before telling him that if he doesn't false stories about Hannah will be in the press. 
Unconvinced, Hannah's father says he won't settle until his demands are met. So Cory goes to Bradley Jackson (Reese Witherspoon) for advice. He asks her if he should do everything he can to keep Hannah's name out of the press. Bradley says he should absolutely do that.
But what she doesn't know is that Cory's under the impression he has to give the outlet who is prepared to run a false story about Hannah a more salacious story. Could it be, perhaps, that Bradley's dating Laura Peterson (Julianna Margulies)? 
Watch The Morning Show Season 2 on AppleTV+. A new episode drops every Friday at 12 a.m. PT, or 3 a.m. ET, on Apple's streaming service.