'The Morning Show' Season 2: Even Billy Crudup Doesn't Know Cory's Intentions
The Morning Show features a star-studded cast, including Jennifer Aniston, Reese Witherspoon, and Steve Carell. However, it's Billy Crudup's character in particular that fans can't seem to take their eyes off. Crudup plays Cory Ellison, a UBA executive in charge of news operations. In season 1, he helps Alex and Bradley expose Fred and the network's culture of silence. Still, it's not quite clear exactly what is Cory's motivation. Even Crudup himself isn't sure if Cory is a good or bad guy.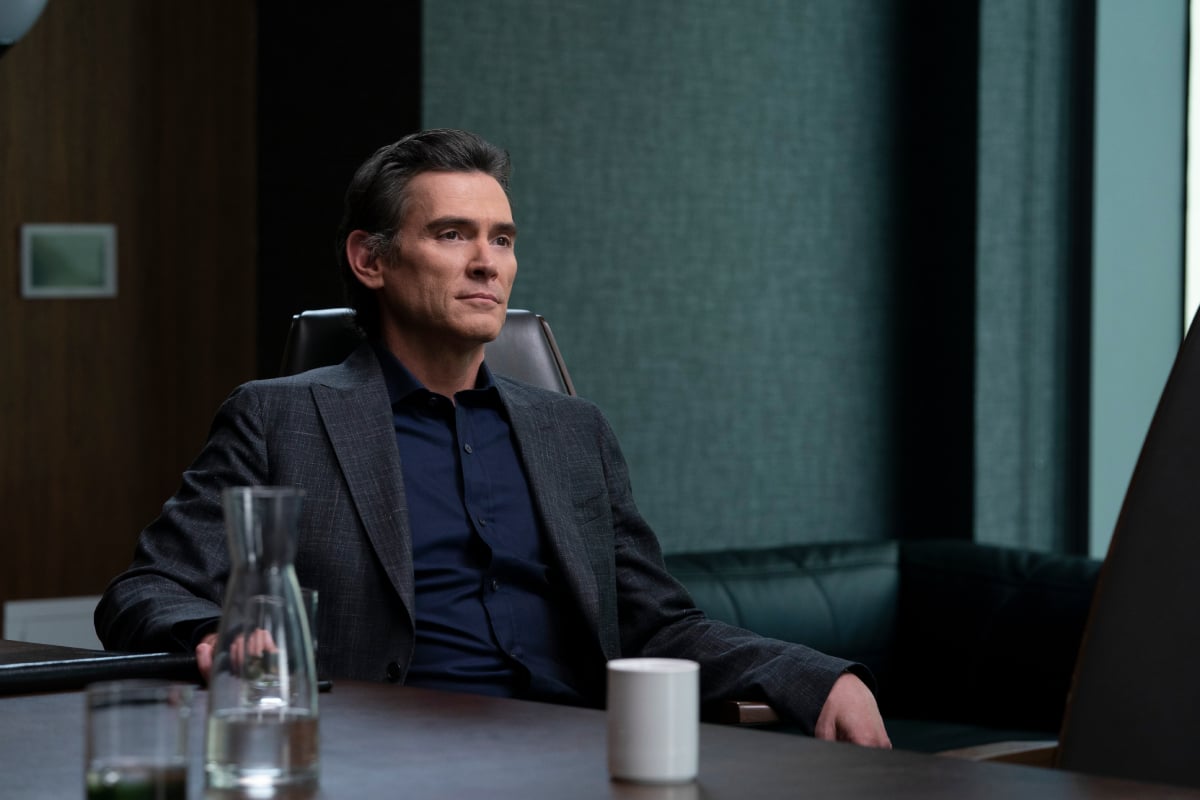 Billy Crudup plays Cory Ellison in 'The Morning Show'
Crudup's character Cory both confused and delighted fans in season 1 of The Morning Show. Cory is a wild card and his motives are never entirely clear. He supports exposing the toxic work environment surrounding UBA. Still, it's unclear whether he champions progressive movements because he believes in them or because he feels they will benefit him.
However, half the fun of Cory is not knowing what he will do next. Crudup's acting is some of the best in the series and has already been formally recognized. In 2020, He won a Primetime Emmy Award for Outstanding Supporting Actor in a Drama Series for his role in The Morning Show.
Is Cory Ellison a good guy?
Even Crudup does not have a straightforward answer as to whether Cory is a good guy or a bad guy. That's probably because the answer is more complicated than a yes or no. "It would really depend on the vantage point with how you judge good and bad," Crudup told Collider Interviews.
"Living in a capitalist democracy, one is inclined to believe that if you ascend to a role of power or a sense of wealth, then you must somehow be good," he continued. "But I think most of us generally are dubious about that idea."
Cory is certainly business savvy and able to navigate through UBA with apparent ease. Like many of the characters on The Morning Show, his motivations are complex. "I think, like the rest of The Morning Show, where they find drama is in the grey areas of all of our lives," Crudup said.
"I think that one of the things they're trying to explore is, 'What if people aren't good or bad? What if they are sometimes good and sometimes bad and all in all human trying to make their way through their lives as best they can?'"
Billy Crudup returns as Cory in 'The Morning Show' Season 2
The first episode of The Morning Show Season 2 has dropped to Apple TV+. Crudup returns for his role as Cory, who managed to keep a job at UBA thanks to Bradley. Cory has already somewhat betrayed Bradley in the first episode. He chose to move her co-host, Eric, to the evening news, although he knew Bradley wanted this job.
Still, this may have been somewhat out of his hands, considering Bradley's numbers have been down and the other corporate executives seem keen on firing her. Only time will tell where Cory's loyalties lie in The Morning Show Season 2.