'The Morning Show' Season 2: Nestor Carbonell Talks Cancel Culture and What's Next for Yanko
Last Friday, Apple TV+ released the first episode of The Morning Show Season 2. The season 1 finale left fans on a cliffhanger, wondering what would become of their favorite characters. The Morning Show doesn't shy away from tackling complicated or controversial topics. Season 1 dove deep into the Me Too movement and took an unflinching look at sexual assault. Season 2 will cover topical issues like cancel culture, politics, and the coronavirus (COVID-19) pandemic.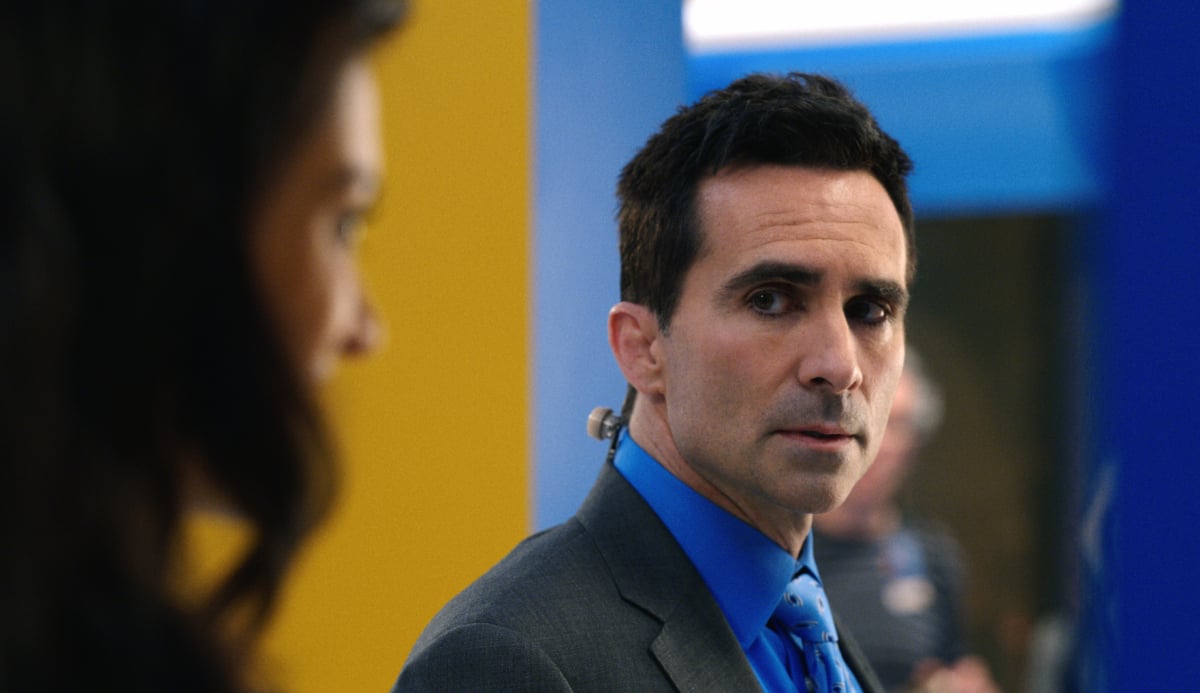 Nestor Carbonell plays Yanko Flores, a well-meaning weatherman in The Morning Show. Carbonell recently sat down to discuss what cancel culture will mean for his character in season 2.
Nestor Carbonell plays Yanko Flores
Yanko is the weatherman at The Morning Show. He is extremely passionate about his work, which draws the attention of Claire Conway, a PA at UBA. Claire and Yanko begin a romantic relationship, though they keep it a secret because of the age difference and because Yanko is in a position of power.
Unlike Mitch Kessler, Yanko frets about whether it is right for him to be dating Claire. He even insists that the two take their relationship to HR. However, this ultimately ends in a breakup.
Yanko faces cancel culture in 'The Morning Show' Season 2
So far, Yanko has mostly stayed out of public scrutiny in The Morning Show. However, Carbonell shared that this is about to change in season 2. "He says something on air, flippantly, that is construed by one person on Twitter as racially insensitive, and that person subsequently launches a campaign to essentially destroy him," Carbonell told Collider Interviews. Carbonell also revealed that the new head of the news division "sides with the campaign over Yanko."
Earlier this month, Apple TV+ shared a featurette that hinted at this trouble for Yanko. The featurette shows a clip of Yanko live on air saying "It's been brought to my attention that for me to use that term might be considered insensitive." While he talks, a news ticker at the bottom of the screen reads "Yanko apologizes." The Morning Show has not kept it a secret that racial inequality and insensitivity will be a big part of season 2.
"I love what the writers have basically said about this notion of cancel culture which is you know, once you go down that path, when is it enough?" Carbonell told Collider Interviews. "When is an apology enough when the goalposts keep moving?"
Carbonell agreed that for the characters on The Morning Show who are speaking live every day, it's only a matter of time before something they say offends someone. He did not clarify exactly what Yanko says to cause an outcry, but it looks like he won't have an easy time of it in season 2.
Will Claire return to 'The Morning Show'?
Yanko was left devastated when Claire broke up with him in season 1. Though it looked like they might reconcile, Claire is nowhere to be seen in the first episode of season 2. The episode reveals that Claire has gone back home to England, and Yanko is a bit of a mess. Hopefully, Claire will return to The Morning Show, but it's hard to say what's next for her and Yanko.