'The Morning Show': Where Did They Film That Wuhan, China Scene?
The Morning Show caught up to the coronavirus (COVID-19) pandemic this week. Season 2 began on New Year's Eve 2019. Episode 3 brings the show up to March 2020, where Daniel (Desean Terry) goes to Wuhan, China to cover the emerging crises on location. We all know what happened in March 2020.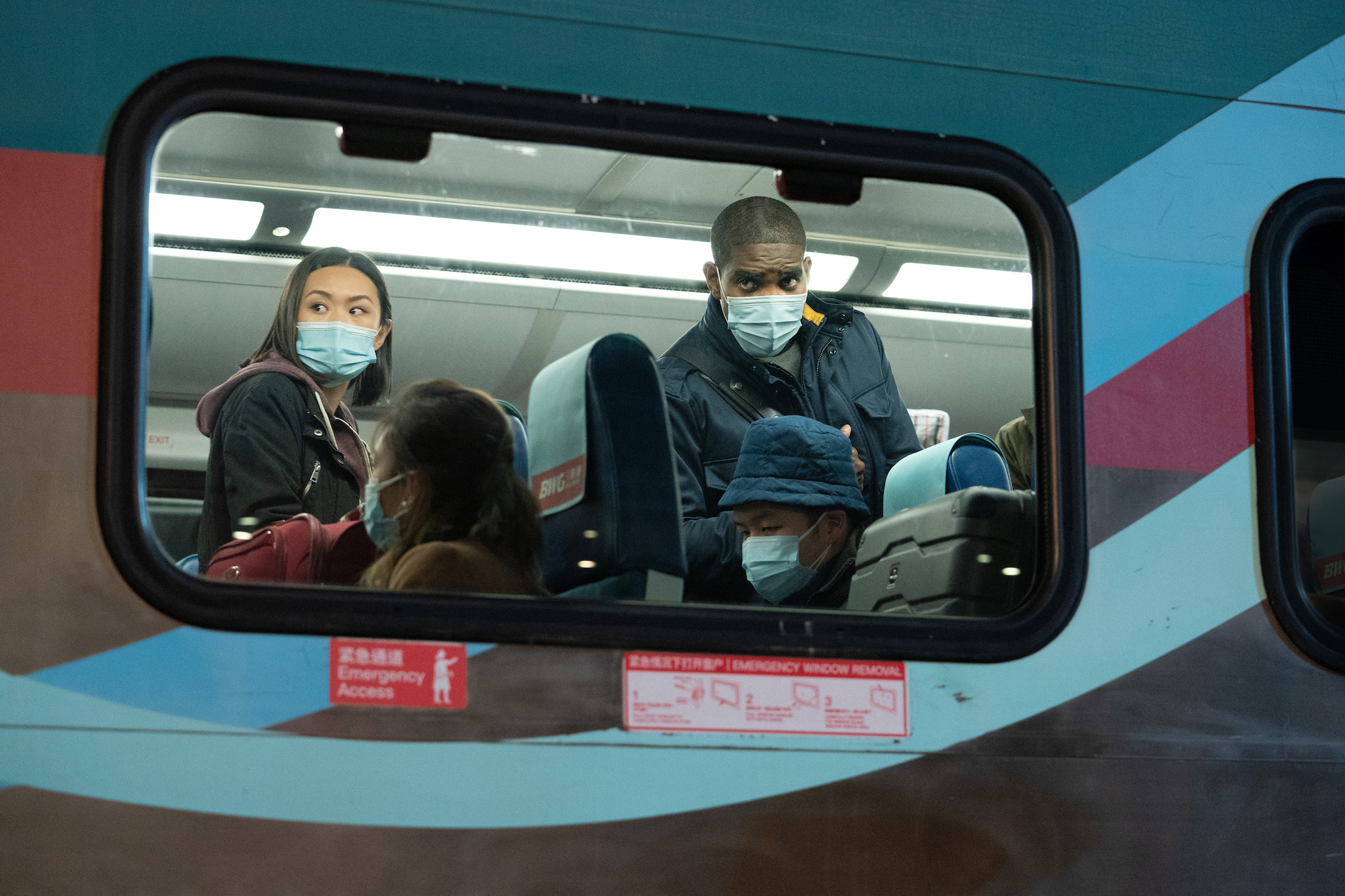 Of course, Apple TV+ could not film The Morning Show on location in Wuhan. Terry confirmed in a Webex interview with Showbiz Cheat Sheet on Sept. 10 that they faked it locally in California.
Where did 'The Morning Show' go to recreate Wuhan, China?
Terry said The Morning Show filmed its Wuhan, China scenes just outside of Los Angeles, California. He credited the production designer with transforming a regular American city into a convincing approximation of Wuhan.
"We were in Anaheim," Terry told Showbiz Cheat Sheet. "But it was really pretty spectacular because Nelson Coates who's the production designer and art director, he does this over and over again within the season where he finds these locations. Because we weren't able to travel as much so he had to be really creative."
Wuhan, China would not be available in the best of times
The Morning Show probably would not be able to film a drama on location at ground zero for a viral outbreak even if the pandemic were over. Terry said it's a testament to Coates and the behind-the-scenes artists that it looks so convincing.
"He had to find locations on the drop of a dime and all of a sudden, we're in this train station and it's like oh my God, we have been transported," Terry said. "We did it with all the different locations we did this year. So people also know that we're in Italy so it was really, really exciting to see how they were working in order to keep the international footprint that our characters are going through, but we're restricted due to COVID."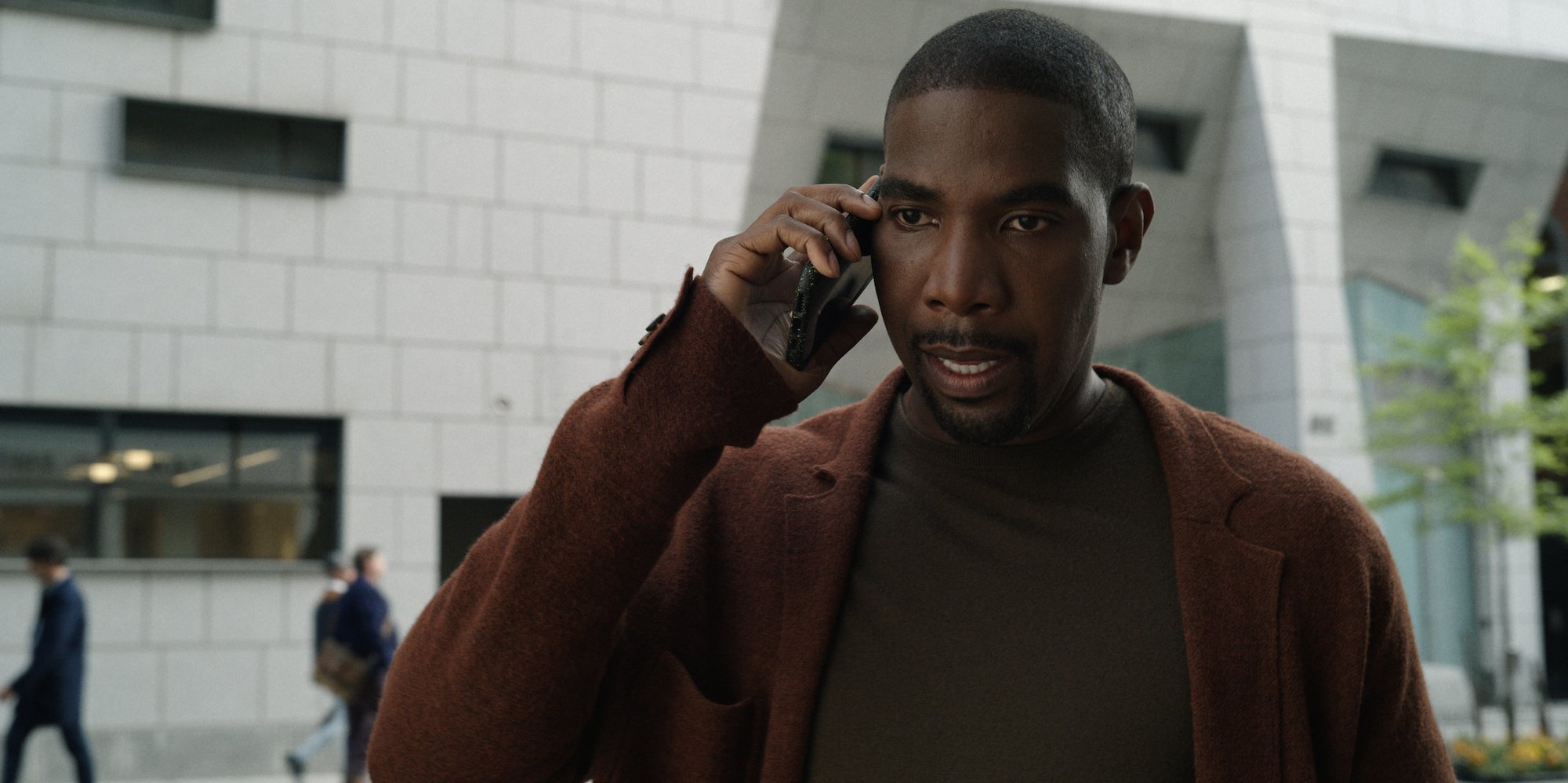 RELATED: 'The Morning Show' Star Desean Terry Reacts to THAT Confrontation with Jennifer Aniston
Terry and his costars returned to work under the industry's pandemic safety protocols. The actor still wanted to double check though.
"That was the first thing I emailed when I found out that Daniel was going to Wuhan," Terry said. "I was like, 'We're not really going to Wuhan, right?'"
'The Morning Show' covers the coronavirus pandemic
Daniel and his team don't make it out of Wuhan before the lockdown. So, Daniel ends up reporting on the pandemic from his hotel room. The reports he gives may feel very familiar to people who watched similar reports live on the news in 2020. So do the conversations the TMS team had in the prior episode, debating whether or not to cover the emerging pandemic.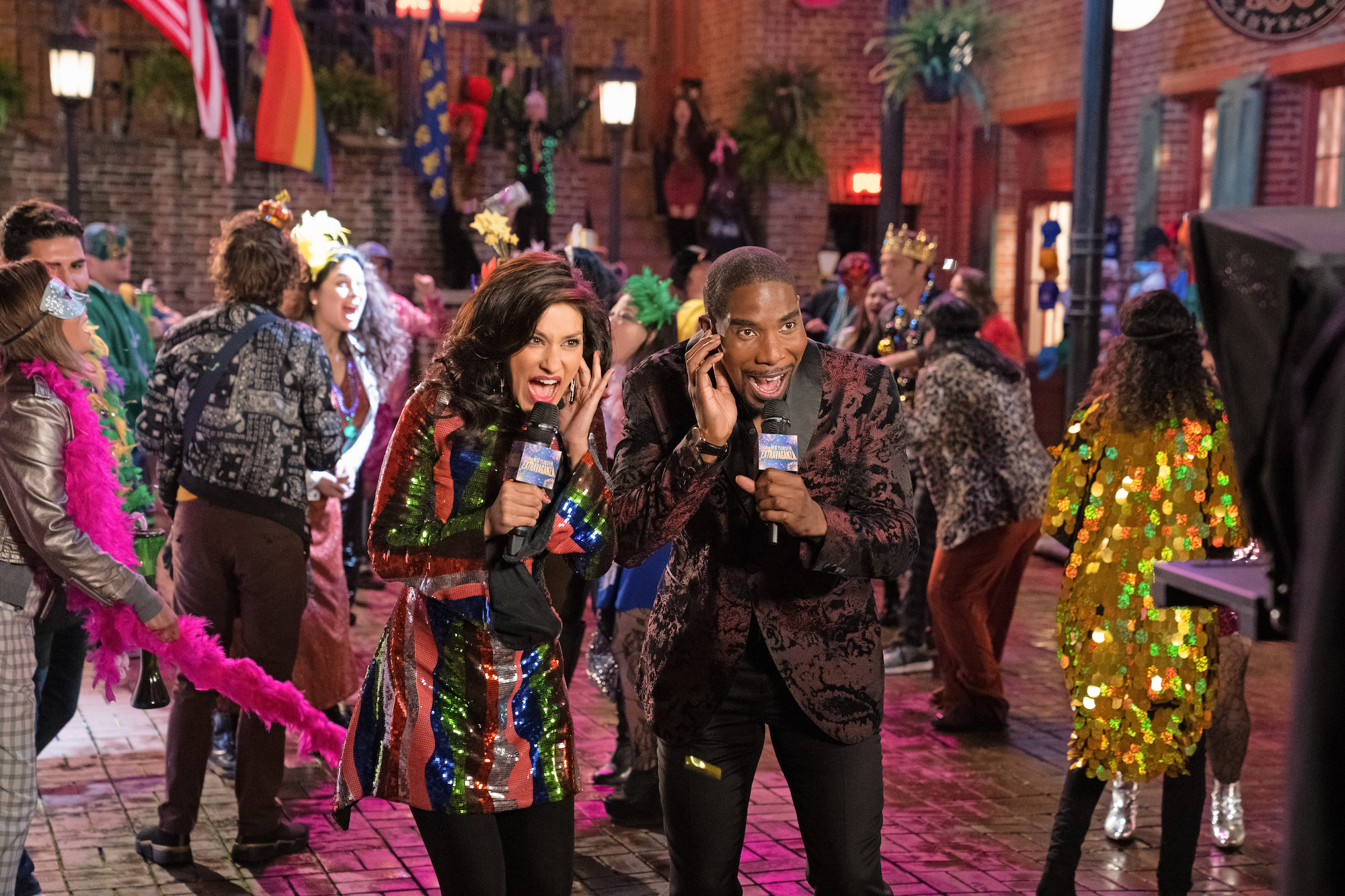 RELATED: 'The Morning Show' Season 2 Takes Things in a Different Direction for Steve Carell's Character
"He's in quarantine and he's reporting from the hotel," Terry said. "I think those are some of the first images that we started to see for me, at least for COVID I remember specifically, people were in Wuhan and seeing the catastrophe that was happening there. And in the back of my mind wondering well, I've seen this happen before with ebola and all these and it's never impacted America in that way since I've been alive. It's so fascinating that three months later was like oh wow, this is exactly the thing that they were talking about."
New episodes of The Morning Show premiere Fridays on Apple TV+. We'll have more with the cast of the show this season on Showbiz Cheat Sheet.