The Most Expensive Gift Beyoncé and Jay-Z Have Ever Given Blue Ivy Carter Cost $600,000
Beyoncé and Jay-Z are two of the richest musical artists in the world. In fact, some estimates say they have a combined net worth of around a billion dollars. They have gotten a lot of media attention on how lavishly they spend their money on real estate, jewelry, cars, and expensive clothes. The couple even has a private jet.
Jay-Z once said of his relationship with Beyoncé: "We were never a celebrity couple. We were a couple that happened to be celebrities." Though this may be true in some ways, for all appearances, their lifestyle certainly doesn't veer away from their place among the rich and famous.
Their spending doesn't just include themselves, either, it extends to their children. Expenses related to children can drain the bank account of any couple, but for Beyoncé and Jay-Z, the price tag reaches into the millions.
Blue Ivy Carter was born into a life of luxury
Beyoncé and Jay-Z's first child, Blue Ivy Carter, was born January 7, 2012, and came home to a nursery fit for royalty. This is no surprise seeing as her mom is affectionately known as "Queen Bee."
Among some of the most expensive baby items was a $20,000 Fantasy Carriage Crib and several jewel-encrusted pacifiers rumored to cost $17,000 each. And as every parent knows, you can't just have one pacifier. It's a wonder no one found one tossed from Blue Ivy's diamond-encrusted pram on the streets of Rodeo Drive.
With all of the gold and jewels that Beyoncé and Jay-Z packed into their home, however, one rumored gift stood out as over-the-top even for them: a gold rocking horse. Not the most practical gift for a newborn, but certainly a decadent one.
Reports say it was designed by Japanese jeweler Ginza Tanaka and cost $600,000, however, no images have ever surfaced of the supposed gift in the hands of Blue Ivy or any of the Carters.
What other expensive gifts has Blue Ivy Carter received from Beyoncé and Jay-Z?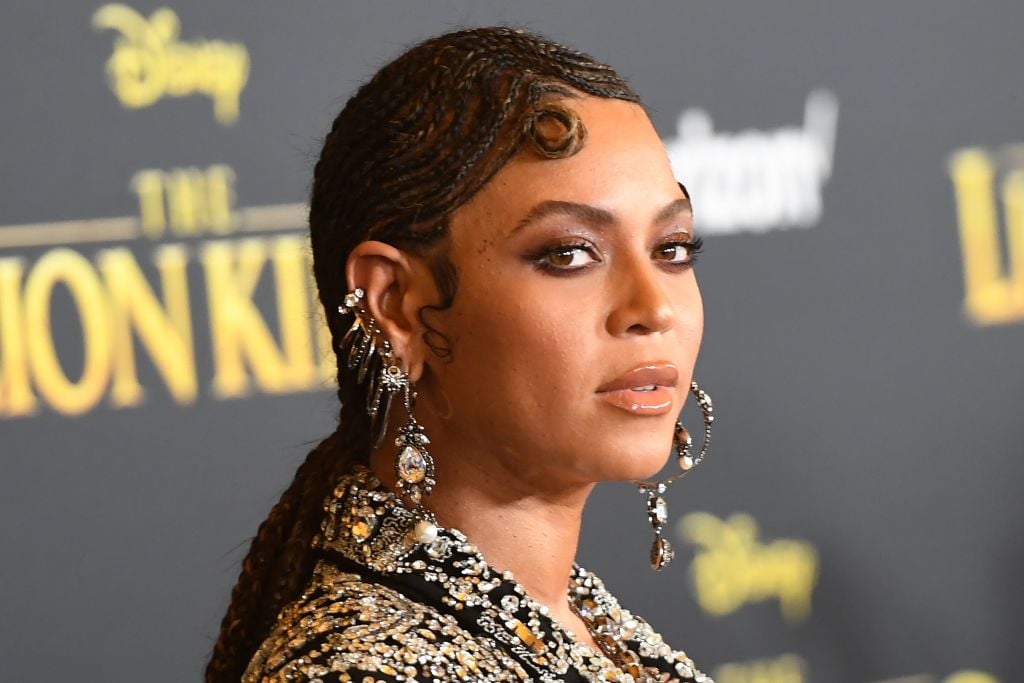 Blue Ivy's gifts weren't just a product of first baby excitement and she still gets treated to expensive and often jewel filled gifts to this day. For her first birthday, she received a Barbie dressed in real diamonds at a cost of $80,000 and the party ran the couple $200,000.
Now as a little girl she accompanies her parents to all sorts of galas, press events, and exotic vacations. She can be seen sporting designer gowns and outfits that cost thousands of dollars each and has become somewhat of a fashion icon of her own. As just one example, her Mischka Aoki dress for the VMA's reportedly cost $11,000 and left fans enchanted.
As rich as she is in possessions, however, it also seems Blue Ivy is equally rich in love and affection from her parents. In a Rap Radar Podcast interview, her doting father shared a touching story about their collaboration: "So I start playing the beat… And she went and got the headphones and climbed on the little stool and then she just started rapping. The pockets she was catching… I was like, 'Oh shit!'"
Are twins Rumi and Sir given expensive gifts too?
Beyoncé and Jay-Z's twins, Rumi and Sir came along in June of 2017 but are kept more out of the limelight than big sister Blue Ivy, for now. For a time, fans didn't even know what their names were going to be. When their names were finally released some fans wondered where they came from.
Jay-Z explained: "Rumi is our favorite poet, so that was for our daughter… And Sir was just like– man, come out the gate and he just carries himself like that. Just came out like 'Sir.'"
Beyoncé and Jay-Z reportedly bought matching custom-made cribs, each plated in 18-carat gold with silk bedding for $106,000, but not much is known beyond that.
Though fewer reports of gifts are surfacing about the twins, it's safe to assume they are not going to be far behind their big sister when it comes to getting used to the finer things in life.