The Most Expensive Gift Beyonce Has Ever Given to Jay-Z Cost $40 Million
Jay-Z and Beyonce are one of the hottest celebrity couples of our time. They are both A-listers and are known as two of the best artists in hip hop and they both have several platinum albums, countless number one hits, and it seems like every tour that they book gets sold out in minutes.
The couple has been together for over a decade. And like any couple, they like to shower each other with sweet gifts. But for this power couple, a box of chocolates and a dozen roses just simply won't do.
Instead, they go all-out and buy some of the most lavish gifts for each other in order to show the other person just how much they are loved. So, what is the most lavish and expensive gift that Beyonce has ever bought for her husband? Even though money is no object to this couple, the amount of money that Beyonce spent on Jay-Z's gift may truly surprise you.
What is the most expensive gift that Beyonce has ever given to Jay-Z?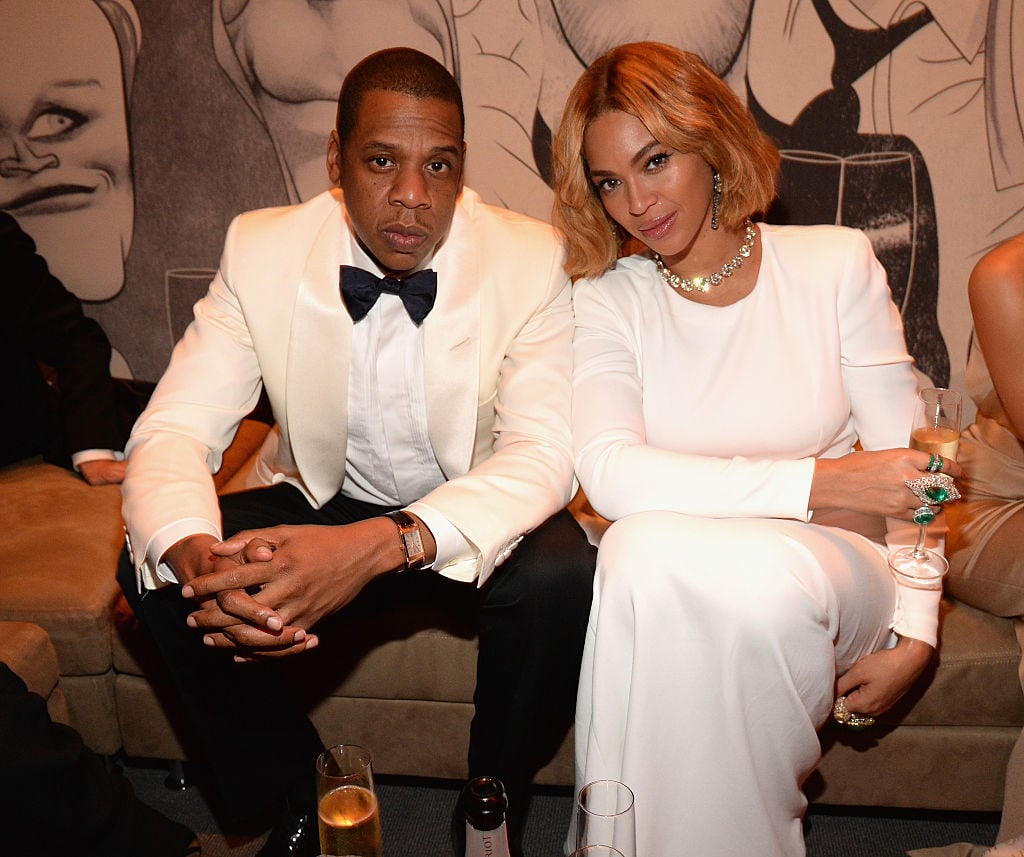 In 2012, on Jay-Z's very first Father's Day, Beyonce bought him a private jet to celebrate. While most fathers are getting toolset and a coffee mug, Beyonce thought it was a better idea to get her man his own personal piece of paradise in the sky.
According to The Travel, the private jet is a Bombardier Challenger 850 and is the largest mid-sized aircraft that the company makes. As you can imagine, private jets are not cheap, and this one certainly wasn't. It reportedly cost an estimated $40 million. Looks like Beyonce really knows how to set the bar high when it comes to gift-giving.
This luxurious jet has one large bedroom, two bathrooms and is able to sleep up to seven people. There is also a full kitchen on board as well as enough room Beyonce and Jay's three kids and staff members.
Jay-Z uses his jet for more than just a luxurious form of transportation
Having your own personal jet is has its obvious advantages. But in Jay-Z's case, he gained a lot more than just being able to avoid sitting beside strangers in a crowded plane. He has also gained another office space.
That's right, the jet is so big that not only can you eat, sleep, and relax up there, but Jay has also been able to conduct business while riding on the aircraft. He has been known to hold many business meetings while soaring through the sky on his private jet.
The jet has also given him the inspiration to explore new business ventures. As The Travel reported, after getting the private jet, Jay-Z decided to invest in a company called JetSmarter, which essentially acts as a taxi service — like Uber — but it deals primarily with private planes, instead of cars.
Is Beyonce the only celebrity to ever give her spouse such an elaborate gift?
Many celebrities love to go over-the-top when it comes to showering their special someone with gifts. For example, this year, Kylie Jenner bought her then-boyfriend, Travis Scott, a $280,000 Lamborghini for his birthday. In return, he had a watch customized with an array of diamonds that cost around $100,00 and gave it to her for her birthday.
Jenner and Scott are not the only ones who dish out a lot of cash for high-end gifts. When Justin Bieber had decided to propose to Hailey Baldwin, he had reportedly spent $500,000 on her engagement ring.
While all celebrities spend a lot of money on buying the perfect gift for their significant other, no one has quite been able to top the $40 million price tag that Beyonce spent on Jay-Z. But we suppose it is the thought that counts.