The Most Ironic Part of the 'Hamilton' Musical You Might Have Missed
Lin-Manuel Miranda's Hamilton can be enjoyed by millions now, thanks to Disney+. From the costumes to the way characters speak, Miranda was incredibly thoughtful in writing Hamilton, weaving layers of intention and meaning into every aspect of the play.
As a fan, you may have picked up on many of these nuances. But there's one you might have missed.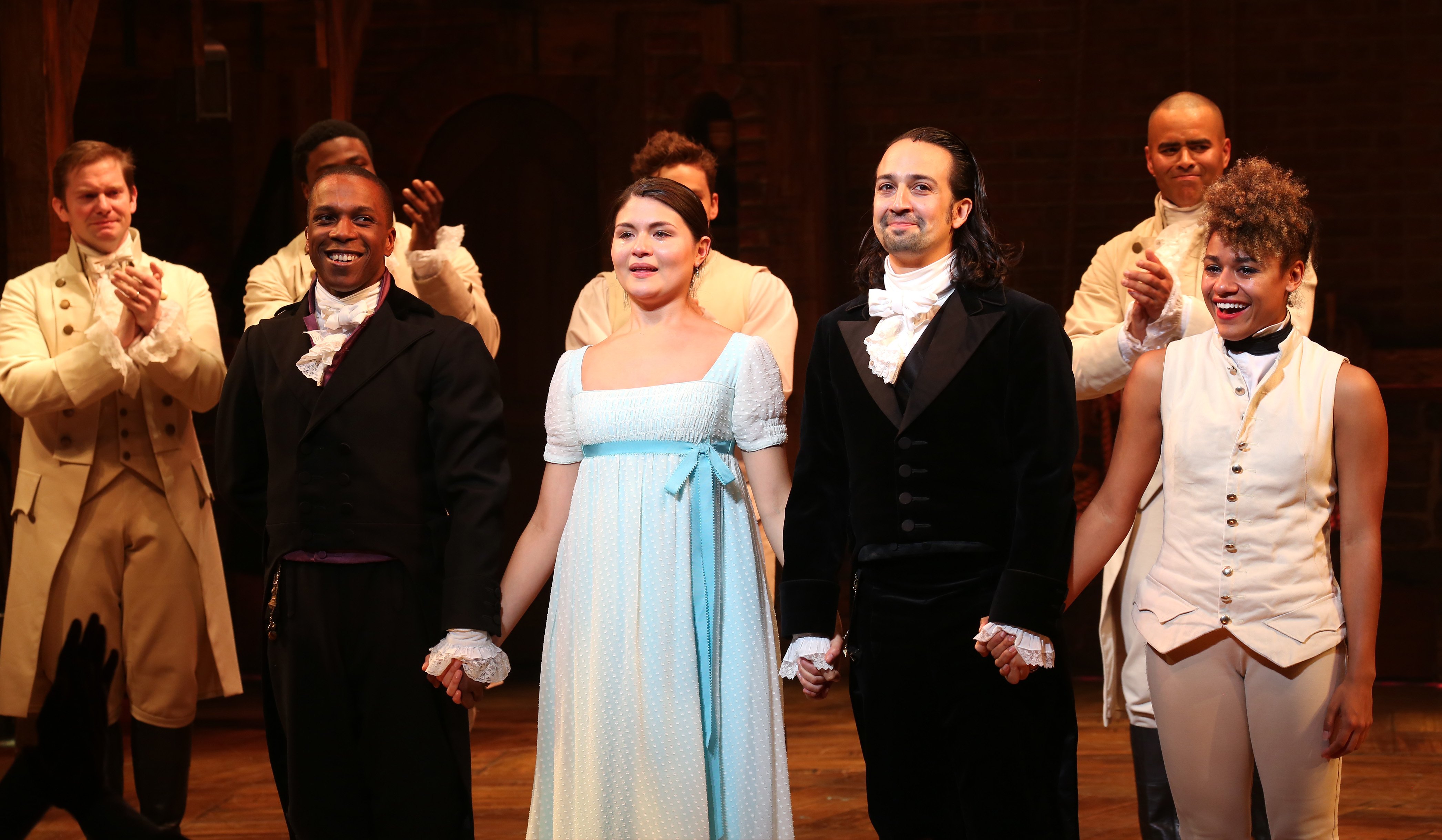 Once again, 'Hamilton' reigned supreme
Hamilton's original cast had an incredible run on Broadway beginning August 2015. When things were winding down in June 2016, director Tommy Kail decided to film two live stage performances and one performance with no audience to document the show. 
Disney purchased the rights to the movie for $75 million, with plans for a theatrical release in October 2021. 
Then the coronavirus (COVID-19) pandemic hit. 
Fortunately, Disney+ had launched, leaving Disney with a backup plan. Overnight, the Hamilton musical became accessible to millions of people. And while watching the Hamilfilm might not be the same as seeing the play live in a Broadway theater, the experience is close enough for many. 
'Hamilton' was intentional with every aspect of the show
The creators of Hamilton worked hard to tell the story of one of the nation's founding fathers. To retell as much of Alexander Hamilton's story in as little time as possible, Miranda had to use several creative techniques to relay information to the audience. 
For instance, there's a scene where Aaron Burr is standing on a red table cloth. During the dance sequence, he jumps to reveal a blue table underneath.
While his leap may have seemed insignificant, this was an extremely pivotal scene that symbolized Burr's switch in political parties. 
Another subtle detail that proves how much thought went into Hamilton was the number of songs in the play. The play features 46 songs in total, symbolizing the age Alexander Hamilton was when he died. 
According to Cinema Blend, it took Miranda an entire year to write the musical's first two songs, "Alexander Hamilton" and "My Shot." That's because "My Shot" served a much bigger purpose than introducing Hamilton's intentions. 
Hamilton's 'My Shot' is the most ironic part of the show
Throughout the play, Hamilton's central theme is about refusing to "throw away his shot." It's the title of Hamilton's main song and an idea that's repeated in several numbers throughout the show. 
Ironically, throwing away his shot is what got Hamilton killed in the end. 
"I realize that Hamilton constantly references 'Not throwing away my shot' and yet the reason he and his son die is [that they] both literally and intentionally threw away their shot," a viewer pointed out on Reddit. 
The double meaning goes even deeper than that. "Interestingly enough, the one time Hamilton 'throws away his shot' and Burr doesn't 'wait for it' — one ends up killing the other," another user said. 
This clever use of double entendre and irony is what makes Hamilton a fan favorite for many.