The Most Outrageous Kim and Kourtney Kardashian Fights, Ranked
It wouldn't be Keeping Up With the Kardashians if there wasn't any sibling drama.
Despite being a close-knit family, the Kardashian-Jenners show no mercy when they go up against each other in front of the cameras. From petty arguments to full-blown screaming matches, several unforgettable fights have come out of KUWTK over the years. But Kim Kardashian West and Kourtney Kardashian's heated quarrels have kept many of us entertained as they've packed in a ton of sister-on-sister drama over 18 seasons.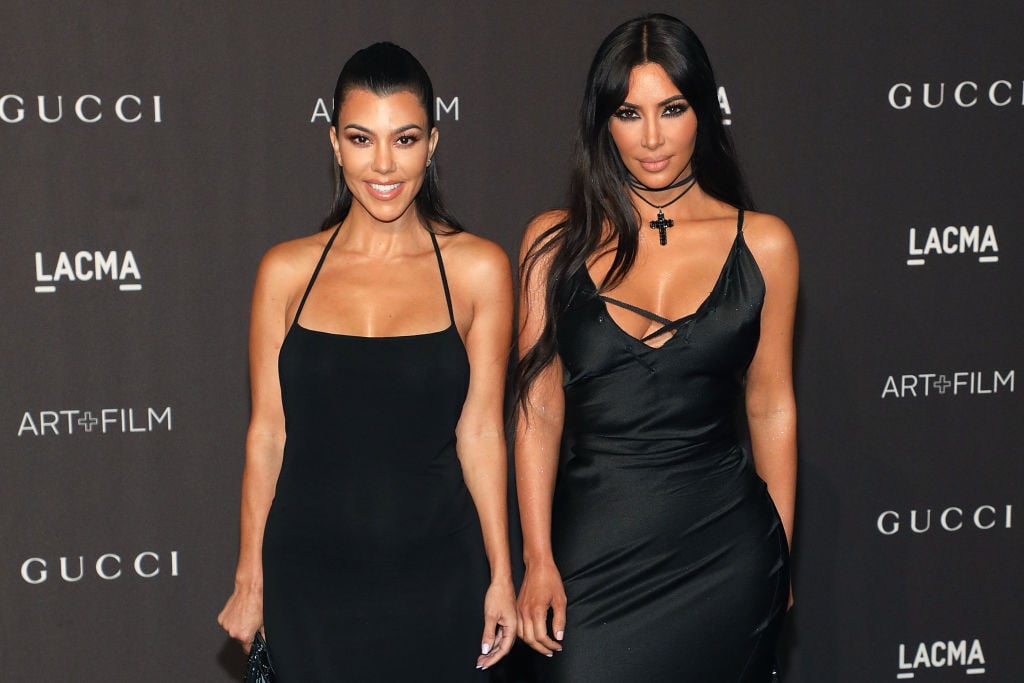 6. When things got a little too heated in Miami
Getting into arguments has always been a regular occurrence for the oldest Kardashian sisters. But one of their early fights showed that when one strikes, the other hits back even harder.
During Season 3 of the KUWTK spinoff Kourtney & Kim Take Miami, things got a little heated between the sisters after the KKW mogul hired a private detective to monitor Scott Disick's suspicious behavior.
Following an explosive fight that led Kim to move out of their shared home for a few days, the Poosh founder decided to serve a hearty dose of payback by throwing all of her sister's designer clothing over the balcony and onto their driveway.
5. Kim claiming she bought Kourtney a career
When Kourtney turned down the opportunity to be part of Kim's mobile game, the SKIMS founder ultimately felt betrayed that her sister wouldn't do this simple favor for her.
Over course, Kim voiced her angered to Kourt, who didn't have a problem matching her sister's tone. Soon, the two got into a brutal shouting match, but the tension rose when Kim claimed that she bought Kourtney her career. What a low blow!
4. Clashing over their daughters' Candyland-themed party
Those die-hard Kardashian stans know all too well that Kourtney takes her healthy lifestyle very seriously.
So when she and Kim planned to have a joint Candyland-themed birthday party for their daughters, there were a few dietary restrictions she wanted to have put into place.
While Kourt wanted to have healthy treats at the party, Kim slammed her sister's suggestion, and the sisters started going back and forth over the type of candy that would be served at the party.
3. "You're the least interesting to look at."
In 2017, Kardashian West decided that she would be the one to coordinate the annual family Christmas photoshoot, but trying to get everyone together proved to be complicated.
When scheduling issues arose, The Poosh founder refused to change her plans for the family, which angered Kardashian West to no end.
"No one wants you in the f*cking shoot. Get the f*ck out of here and go," Kim told her sister, later adding, "I need Kourtney to not be so f*cking annoying with a stick up her a** like she f*cking runs this sh*t because she doesn't. She's the least exciting to look at, so she can be out."
The drama continued with Khloé Kardashian calling a distraught Kourtney on the phone, who told the SKIMS founder, "You're a very distraught, evil human being. I don't agree with who you are as a human being."
2. Kim calling Kourtney a "Fake Humanitarian H*e"
Kim and Kourtney definitely know how to keep fans entertained with their heated fights.
One of their arguments that will forever go down KUWTK history was when the sisters got into a brutal exchange over text after Kim accused Kourtney of stealing her style.
"Kim and I just got into the biggest fight," the mom of three told a friend on the phone while in the car. "She just was going so crazy, she's sending me the meanest text messages. You would die. She's like, 'You're the biggest, ungrateful b*tch.' So I said, 'God, you're such a petty woman.'"
Later in the episode, Kourtney calls Kim "a miserable human-being" while slamming her humanitarian work.
Kim, of course, didn't take her sister's shade light and responded with, "You f*cking fake humanitarian hoe. I actually do sh*t for the world, and you f*cking fake it all day long and act like 'Oh there's people dying, Kim.' And what the f*ck are you doing about it? So shut the f*ck up."
Ouch.
1. When their argument turned physical
Last but certainly not least, the most outrageous Kim and Kourtney fight is hands down their physical altercation that took place during the Season 18 premiere.
It all started when Kim accused Kourtney of not having a strong work ethic. This prompted the Poosh founder to slam her sister's claim by saying, "You act like I don't do sh*t. You have this narrative in your mind. No, no, no, I will literally f*ck you up if you mention it again."
And it only got worse from there. Kourtney then began physically attacking Kim, and the SKIMS didn't back down.
The reality star's fight was so brutal, Kardashian West ended up with bloody scratches on her arms and back while Kourtney walked away in tears after saying she didn't want to be around her sister's "fat a**."
As you can see, Kim and Kourtney have had some unforgettable fights over the years. But despite coming to blows with each other, the reality stars always kiss and make up because that's just what sisters do.