The Most Tragic Moment in Matthew Broderick's Life Nearly Landed Him in Jail
Matthew Broderick was thrust into Hollywood stardom thanks to his breakout role as the titular character in the 1986 film, Ferris Bueller's Day Off. Though he was in his mid-twenties when he played the teenage slacker perfectly and had a boyish charm that had fans smitten.
Not only that, he was enjoying a secret relationship with film co-star, Jennifer Grey. The two were enjoying a vacation in Ireland in 1987 when Broderick's life changed forever.
Matthew Broderick and Jennifer Grey were involved in a fatal car crash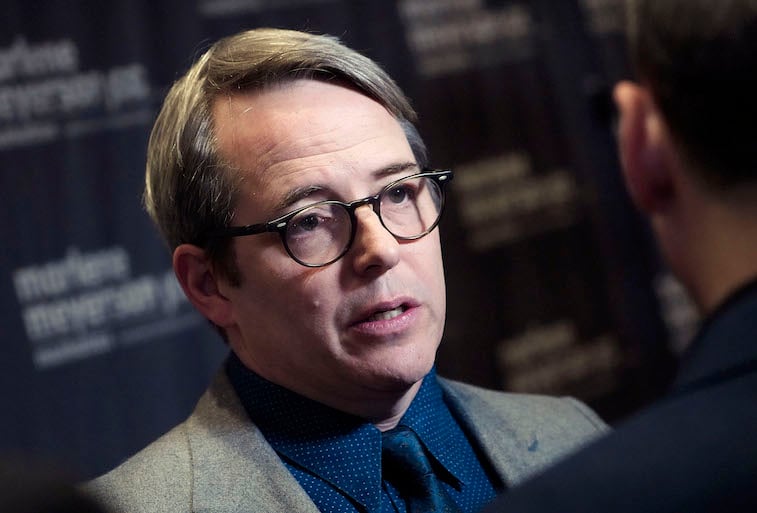 Broderick, 25 at the time, was driving along a straight road in his rented BMW with Grey when he veered into the wrong lane, striking an on oncoming car. To this day, no one is quite sure how or why Broderick ended up in the wrong lane.
He was not drinking or under the influence of any substances, and many speculate he mistakenly drifted to the wrong side of the road (the right) as he would have if he had been driving in the US.
What could have been a simple mistake, just a passing moment in time, turned life-altering. When Broderick drifted to the wrong lane, he smashed into an oncoming Volvo.
Ken Ramsey, a fireman who first responded to the scene said that Broderick kept repeating, "Did I hurt them? Did I hurt them?"
Anna Gallagher, 28 was driving in the other car with her mother Margaret Doherty, 63. Both women were pronounced dead on arrival at the hospital.
The family and wider community weren't familiar with Broderick and became resentful of the media attention he was receiving over their lost loved ones. Gallagher's uncle, Tom Doherty, told reporters with rage, "What more do you expect us to say? You're only curious about the American actor."
Matthew Broderick could have faced jail time
Grey was uninjured in the crash, and Broderick's injuries ranged from a broken leg to a concussion and some lacerations. He was in the hospital for four weeks, and during that time, he was also staring down the possibility of five years in jail for reckless driving.
Eventually, he was convicted of the reduced charge of careless driving and was fined only $175. The family reportedly said this was a "travesty of justice."
Grey stayed with Broderick as he healed, forgoing much of her publicity tour for her new film, Dirty Dancing. The two later broke up in 1988 and Broderick went on to marry actress Sarah Jessica Parker in 1997. The two are still together.
The family of the victims has since forgiven Matthew Broderick
In 2002, the case resurfaced due to reports that Broderick was set to return to Ireland and visit the family. Healing had occurred by then for the victims' family as well as Broderick, who sought therapy in the aftermath.
Broderick had received criticism for seemingly avoiding the family prior to that point: "There was a note after the accident from him saying how sorry he was – but no other contact," Martin Doherty, brother and son to the two victims had said.
In the follow-up reports in 2002, Doherty said: "There were strong feelings at the time, but I have since forgiven him and feel no anger toward him."
Even with the anger and sadness in the months following the crash, the victims' family was extremely gracious. Gallagher's husband John said, "We have no hard feelings toward him. He has to live with this the rest of his life."
Even Martin Doherty said at the time: "I hope God gives him strength. This is a big ordeal for himself as well."
No additional reports followed the story, and it is unknown if Broderick made the planned trip or what the results of those meetings might have been.