The Movie Scene That Made Demi Lovato Realize She's Queer
At 28 years of age, Demi Lovato has done more than most of us will do in our lifetime. She was only 7 when she appeared on Barney and Friends with fellow Disney star Selena Gomez. She spent the next couple of decades acting, performing, and building her successful recording career. The "Commander in Chief" sensation has …
At 28 years of age, Demi Lovato has done more than most of us will do in our lifetime. She was only 7 when she appeared on Barney and Friends with fellow Disney star Selena Gomez.
She spent the next couple of decades acting, performing, and building her successful recording career. The "Commander in Chief" sensation has also spent a large part of her life managing a variety of mental illnesses that include bipolar disorder, depression, and an eating disorder.
Lovato is an avid supporter of LGBTQ rights, Black Lives Matter, and many other social justice issues. She is always open with her fans about her relationships and sexuality and recently had a candid conversation about the moment she realized she was queer.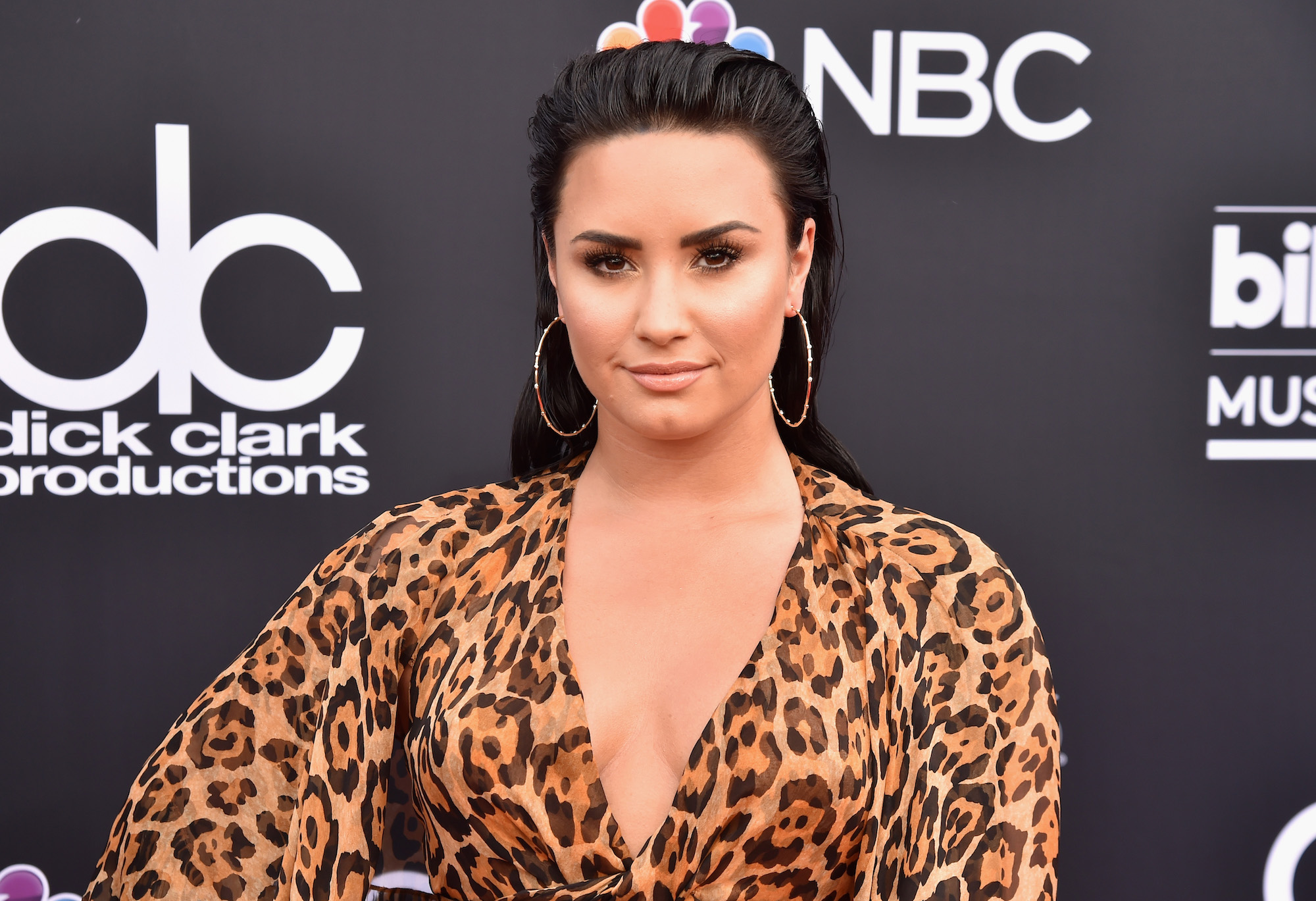 The complicated life of Demi Lovato
The Camp Rock star became Disney's darling when she was nominated for Best Performance in a TV Movie playing alongside the Jonas Brothers. At the time, fans believed she was in a romantic relationship with co-star Joe Jonas, but the pair confirmed they were only friends. In 2010, at the age of 18, she started dating That '70s Show star Wilmer Valderrama and the couple stayed together for six years.
A year after the breakup, Lovato entered the hospital for a reported drug overdose. In 2019, she was back in rehab seeking treatment. In early 2020 the Princess Protection Program sweetheart became engaged to The Young and the Restless star Max Ehrich. Lovato recently called off the engagement and now refers to him as "sketchy."
Sharing her experiences with mental illness is very important to the "Sorry Not Sorry" popstar. She recently started a multimedia campaign with Talkspace, an online and mobile therapy company that allows users to connect with certified therapists.
In a recent interview, Lovato told podcaster Ashley Graham, "Life is a journey with tons of ups and downs, but you can't give up," as reported by Billboard.
Lovato explains her sexual fluidity
Around the age of 17, the Camp Rock cutie determined she was queer. In an interview with Queer Eye's Tan France during Facebook's Coming Out 2020 event, Lovato said she revealed she was queer first to her friends and sister, then her parents, and eventually to the public, according to People.
In her revealing 2017 documentary Simply Complicated, Lovato talks about being "very fluid" in her sexual relationships. She further explained to InStyle magazine, "I think love is love. You can find it in any gender. I like the freedom of being able to flirt with whoever I want."
In 2015, Lovato's smash hit "Cool For the Summer" dominated the radio airwaves. Not afraid to admit to her sexual curiosity, the song is reportedly about a same-sex summer romance. Lovato revealed that some of her romantic songs were, in fact, about girls, even though fans assumed she was talking about men.
During the Facebook interview, she explained, "I'm surprised that some of them didn't figure out that some of the songs were for certain people. I was sharing it with the world, yet I wasn't being completely obvious with what I was talking about. Music was my safe space."
When did Lovato realize she's queer?
Winner of the GLAAD Vanguard Award, Lovato says that she had a personal realization around the age of 17 when she was watching the 1999 teen cult classic film Cruel Intentions.
The "Neon Lights" sensation told France, "It was definitely when I was young and should not have been watching Cruel Intentions but I did and it was that scene where they made out on the park lawn." She continued, "I was just like 'Oh wait a minute – I really like that, I wanna try it.'"
The scene she is referring to is the memorable makeout session between Cruel Intentions co-stars, Selma Blair and Sarah Michelle Gellar. In the iconic scene, Kathryn (Gellar) teaches Cecile (Blair) how to get to first base and gives her a passionate kiss.
Lovato explained, "When I was like 17 I did get down with that and that's when I knew."