The Movie Star John Lennon Mocked on the Beatles' 'She Said She Said'
When you look at the way John Lennon and Paul McCartney wrote Beatles songs, they took very different approaches. Paul, imagining scenes of ordinary people like "Lovely Rita" the meter maid and "Eleanor Rigby," didn't use much autobiographical material.
John definitely added material taken from his reading ("A Day in the Life") and his own personal life ("In My Life"). Once they had the sketch of a song, John might turn to Paul (or vice versa) to get a tune ready for recording.
On the classic Revolver (1966) album, that general system remained in place. On "Got to Get You Into My Life," Paul was singing about marijuana rather than a woman. Surely, the meaning flew over the heads of most listeners.
Meanwhile, on "She Said She Said," John took an experience from an acid trip to write his lyrics. In the song, he was describing the creepy behavior of Peter Fonda, whom he'd met the year before.
John described being creeped out by Fonda while high on LSD.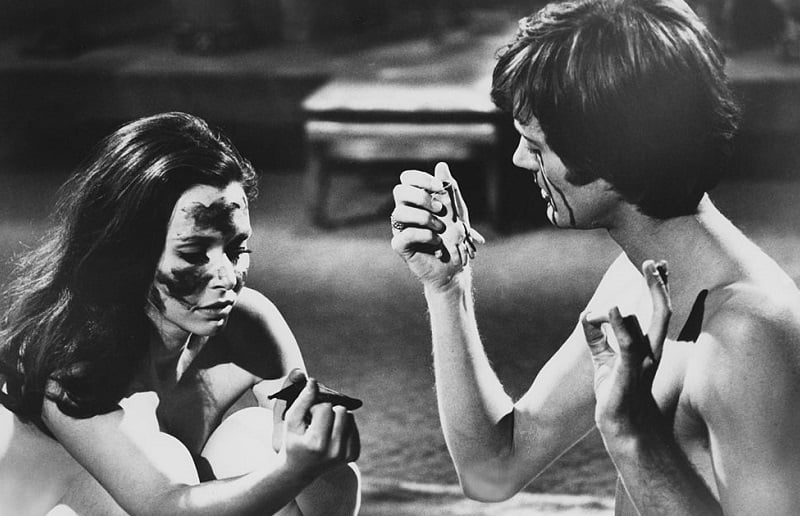 Most Beatles fans are familiar with the opening lines to "She Said She Said." John sings of a woman who says, "I know what it's like to be dead." That's quite a grim thing to say to someone, but in this case it was a direct quote John heard Fonda tell him at a 1965 party in California.
At the party in question, John and George Harrison decided to take acid and soak up some sun at their rented Los Angeles house. The Byrds, Joan Baez, and (in John's recollection) a few Playboy bunnies were also in attendance. But Fonda began depressing George and John.
"Peter Fonda came in when we were on acid and he kept coming up to me and sitting next to me and whispering, 'I know what it's like to be dead,'" John told Playboy's David Sheff in 1980. At that point, Easy Rider hadn't hit theaters yet and John didn't know him.
"This guy kept coming over, wearing shades, saying, 'I know what it's like to be dead,' and we kept leaving him, because he was so boring," John added. George remembered another bit of bizarre behavior by Fonda that night.
Fonda insisted on showing John and George his scars from a shooting.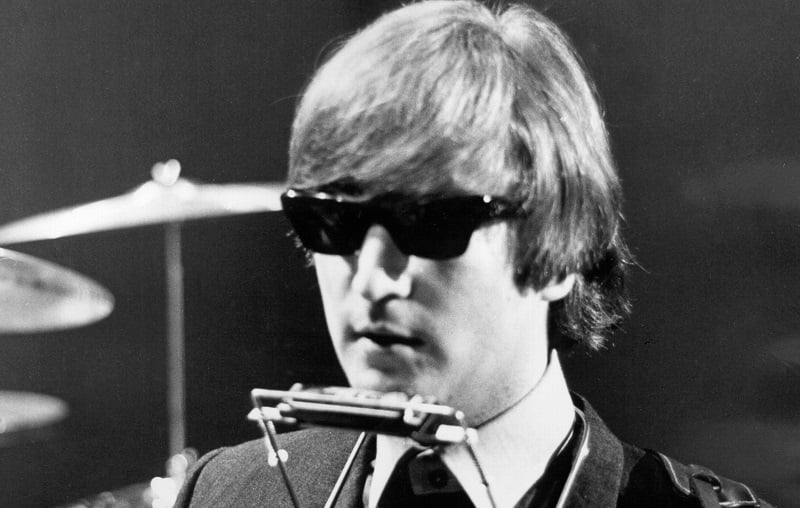 Apparently, Fonda shot himself by accident and nearly died at the age of 10. When George told Fonda about some of his fears during the LSD trip, Fonda responded by telling him about the shooting.
"I know what it's like to be dead, because I shot myself." George recalled Fonda saying. "He was showing us his bullet wound. He was very uncool." John overheard some of this conversation and replied with another line he later added to the song.
"You're making me feel like I've never been born," he told Fonda. "Who put all that sh*t in your head?"
The following year, pressed for time while finishing Revolver, John pulled the song out and The Beatles recorded it in a single day. When Fonda heard "She Said She Said," he knew exactly how it came to be. He'd had the exact conversation with John a year earlier.
Also see: What The Beatles' 'Helter Skelter' Was Really About