The Naughty Christmas Habit Prince George Got From Prince William and Princess Diana
There's so much excitement leading up to the Christmas holiday for many children all over the world including young royals like Prince George, Princess Charlotte, and Prince Louis.
Prince William and Kate Middleton's kiddos are just like other children in the sense that they can hardly wait till Christmas to see what presents they got. But the couple's oldest son actually has a naughty little habit this time of year and it's something he got from his father and his late grandmother, Princess Diana. Here's what the young royal does that his father and grandmom are guilty of as well.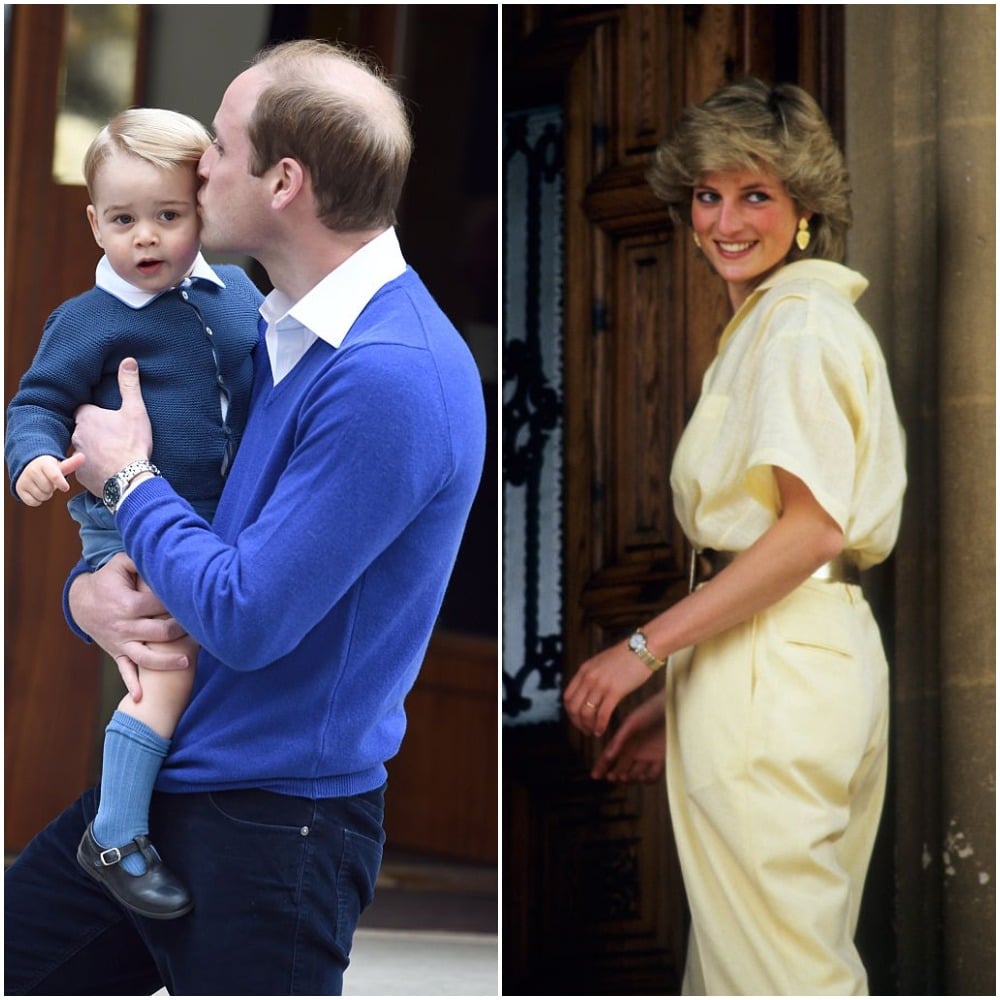 The habit Prince George does that William and Diana used to do
The mischevious habit Prince George does that is now three generations old is he's been known to open his presents during the week of Christmas.
Back in 1985, the Princess of Wales wrote a letter to one of her good friends and explained that she "could not resist opening my presents, as a parcel of any shape or form has never been safe with me." Diana added, "I fear that William has also picked up this dreadful habit… as I find wrapping paper undone in the most extraordinary places!"
Years later in an interview with British radio host AJ King, William admitted George does the same thing.
"He said they were all really excited about [Christmas] and that George is already opening his presents," King told Hello magazine. "He thought it was quite funny. That's kids for you, even the ones that are princes!"
Another thing George does now that his grandmother did
George also has another thing in common with his grandmother as he loves to dance just like she did.
Pop Sugar noted that Diana had aspirations to be a ballerina when she was a child. However, when she became a teenager she got very tall and her height kept her from making that dream a reality. Years later though she decided to pick the art up again and started working with dance instructor Anne Allan.
"She had dance in her soul. I realized the pure enjoyment that it gave her," Allan said in the documentary Diana: In Her Own Words. "She loved the freeness of being able to move and dance."
The princess' grandson really enjoys dancing as well.
In October 2018, Prince William told a breakdancer named Junior Frood that "George is doing dance as well, he loves it. My mother always used to dance, loved dance."
And in December 2019, Middleton revealed that not only George but Charlotte now too like dancing so much that they put on little shows at home.
What kind of grandmom William thinks Diana would be to his kids
The princess passed away before William's children were born but the Duke of Cambridge has spoken about what kind of grandmom he thinks she would have been to his three kids.
"She'd be a nightmare grandmother. Absolute nightmare. She'd love the children to bits, but she'd be an absolute nightmare," William explained in the documentary Diana, Our Mother: Her Life and Legacy, adding, "She'd come, probably at bath time, cause an amazing scene, bubbles everywhere, bathwater all over the place, and then leave."
After joking a bit, William said that without a doubt he feels his mother certainly "would have been a lovely grandmother."
Read more: The Best Royal Family Christmas Cards from Princess Diana to William and Kate Middleton to Harry and Meghan Markle