'The Neighborhood': Actor Marcel Spears Recalls Cedric the Entertainer and Sheaun McKinney Filming 1 Tense Scene: 'It Was Beautiful to Watch'
Fans often comment that comedians sometimes make for the best dramatic actors. On the CBS sitcom The Neighborhood, actor Marcel Spears agrees. He said one particular season 3 scene between Cedric the Entertainer and Sheaun McKinney was "beautiful to watch."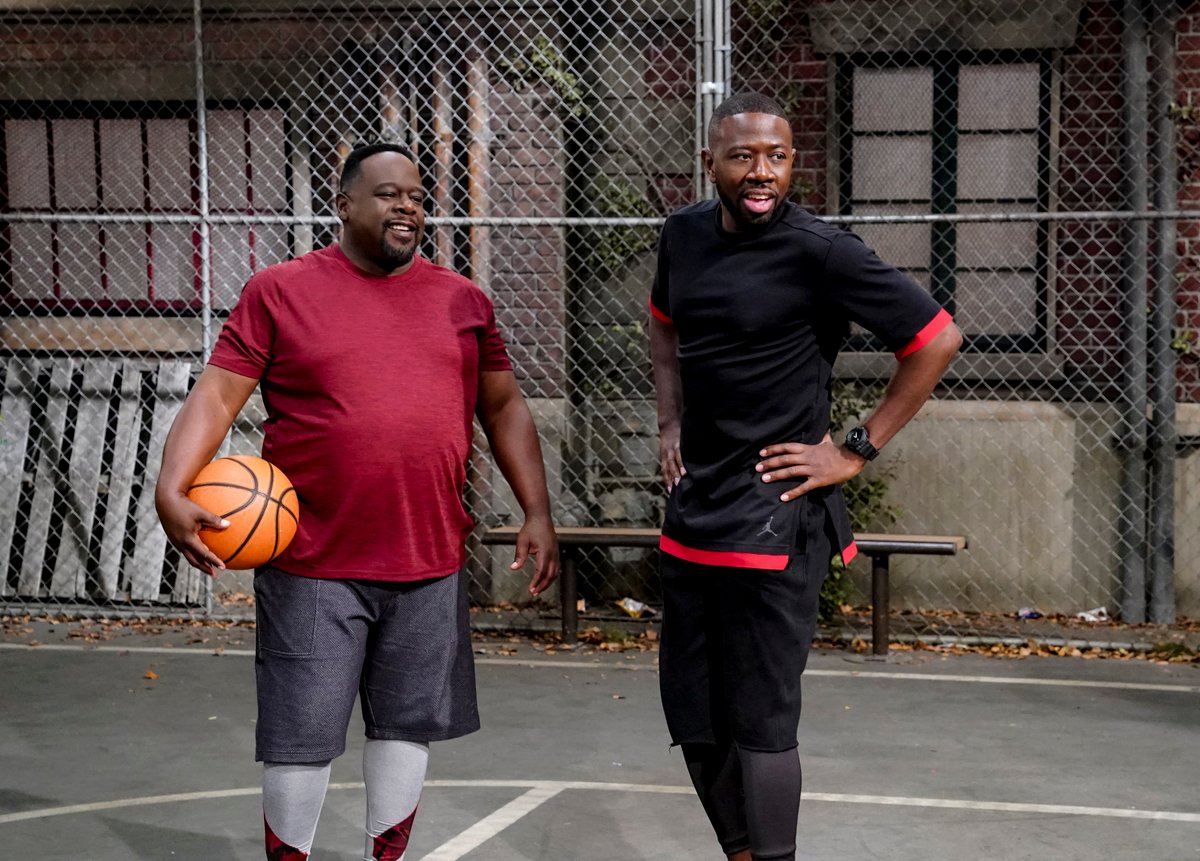 Marcel Spears says that 'The Neighborhood' always balanced the hilarious and the heavy
While the CBS sitcom focuses on comedy, it never shied away from more complex topics. Issues like gentrification and the Black Lives Matter movement have all come up on the show.
"The thing that I've said a lot is that I feel like our show has always been very conscious of Black Lives Matter and has sort of weaved that into every episode," Marcel Spears told LRM Online. 
Modern-day racial issues remain present for The Neighborhood cast, with most characters played by Black actors.
"Black lives have to matter in the show because these characters are Black people, they navigate the world as Black people, they share a lived Black experience."
However, Spears said that having a talented, comedic cast makes issues more approachable for audiences. The actor mentioned Cedric and Max Greenfield several times throughout the interview.
"We have the actors that are able to switch really easily from a really heightened comedic show to something grounded that has a real heavy impact on our community and this country," he said.
'The Neighborhood' Season 3 had Cedric the Entertainer and Sheaun McKinney in a tense conversation about the Black Lives Matter movement
2020 brought several issues to light in America. More attention came to racial profiling and police brutality, and The Neighborhood cast could not ignore these events.
In The Neighborhood Season 3, Episode 1, "Welcome to the Movement," Sheaun McKinney's Malcolm witnessed his friend Trey (Malik S.) assaulted by police officers. Malcolm passionately organized a protest. However, he nearly took things too far.
Tina (Tichina Arnold) and Marty (Marcel Spears) worry when Malcolm does not come home after the protest. Cedric's Calvin finds Malcolm in a heated state. They engage in a tense debate about how to address a system skewed against them.
"Seeing Cedric and Sheaun, who plays Malcolm, have that father-and-son scene; it stopped everything on set that day," Spears said. "[It] literally stopped everything when we were at the table read and when they shot it. It was a beautiful scene to watch."
Marcel Spears feels proud of 'The Neighborhood' Season 3, Episode 1
Spears said that despite the heavy content of the episode, he had a good time on set that day with Cedric the Entertainer and the others.
"It's weird to say, [but] it was a fun episode to shoot," Marcel Spears said. "It was one of those episodes that you are really proud that you did it. I felt like a real artist that day, and I felt like I could add that to the consciousness of this country to give everyone the opportunity to not only laugh but to really think about what that means for them."
Spears admired the tension that Cedric and McKinney brought to the scene. He was excited even to witness the scene.
"To get Cedric into a little more of a dramatic area in the scene was really beautiful to see," the CBS actor said.