'The Neighborhood': Tichina Arnold Reveals 3 Women Who Helped Inspire Tina Butler on Cedric the Entertainer's Sitcom
Tichina Arnold has starred in several hilarious TV shows over the years, from Everybody Hates Chris to Cedric the Entertainer's The Neighborhood. In both Everybody Hates Chris and The Neighborhood, Arnold plays a not-to-be-messed-with mother. However, Arnold revealed that both Rochelle, Tina Butler, and some of her other 'motherly' roles draw inspiration from the same place.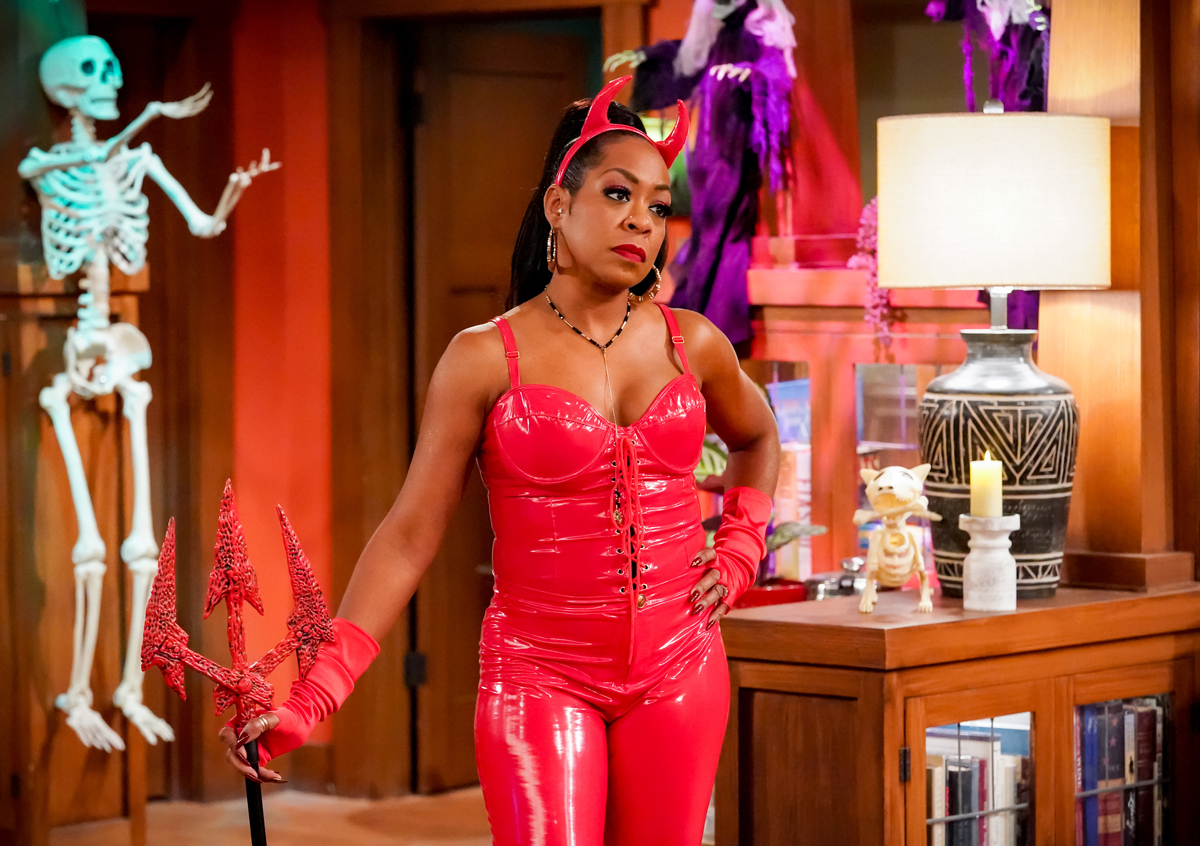 Tichina Arnold said Tina Butler was not directly inspired by anyone
On The Neighborhood, Arnold plays Tina Butler, wife to Cedric the Entertainer's Calvin and neighbor Max Greenfield and Beth Behrs' Dave and Gemma Johnson.
She also has two sons on the CBS sitcom, Marty and Malcolm, played by Marcel Spears and Sheaun McKinney.
"Tina, she's so relatable. Who is she inspired by, somebody in your life?" Ashley Dunn from Where is the Buzz asked.
"Nobody!" Tichina Arnold said at first. "I mean, I'm a little bit of my mom in all my characters whenever I play the 'mother roles.'"
In Chris Rock's Everybody Hates Chris, Arnold played Rochelle, Chris' very strict mother. Arnold had some of the best lines in the show. While Tina does not come off nearly as aggressive, Arnold's mother characters have some similarities because of her real-life inspirations.
Tichina Arnold revealed that 3 important women influence all of her 'motherly' roles
Beyond channeling her mother, Arnold said that two more women in her life helped influence her Everybody Hates Chris and The Neighborhood characters.
"I insert my grandmother, my aunt, and my mom," Arnold said. "[They] were the three matriarchs of the family."
One of the main reasons for Arnold using her older family members as inspiration actually came from an earlier version of The Neighborhood's script. While Cedric the Entertainer's character remained the same, Tina changed.
"Tina was different because originally Tina was a little older, like the way the script read," Arnold said. "Jim Reynolds, our executive producer and the creator of the show, he wrote Tina as a kind of 'Holy Roller.'"
However, Arnold had other ideas about the character. While the writers imagined Tina Butler as older, Arnold suggested lowering her age a little.
'The Neighborhood' actor wanted a younger Tina Butler
While writers made Tina Butler older, Tichina Arnold suggested making The Neighborhood character younger.
"I was like 'I don't want to really play an old mother,' I don't want to [play] older than what I [am]," Arnold said. "You know, once you play too old, then that goes up and older from there."
With a younger character, Arnold injected a little less of her older family members into the role. However, certain aspects remained for the sitcom character.
"I didn't really think about who she was, I just tried to insert a little bit of myself and my matriarchs in her," Arnold said.
Tichina Arnold stars on The Neighborhood Monday nights at 8 p.m. ET on CBS before Bob Hearts Abishola.