'The NeverEnding Story': How an Unknown 10-Year-Old Beat Out 'Poltergeist's' Heather O'Rourke for the Childlike Empress Role
The Neverending Story movie captivated audiences over 35 years ago and continues to gain a following with each generation that follows. The story of a young boy, Bastian reading a storybook about this fantasy world, appropriately named Fantasia, has something that will touch any person who watches.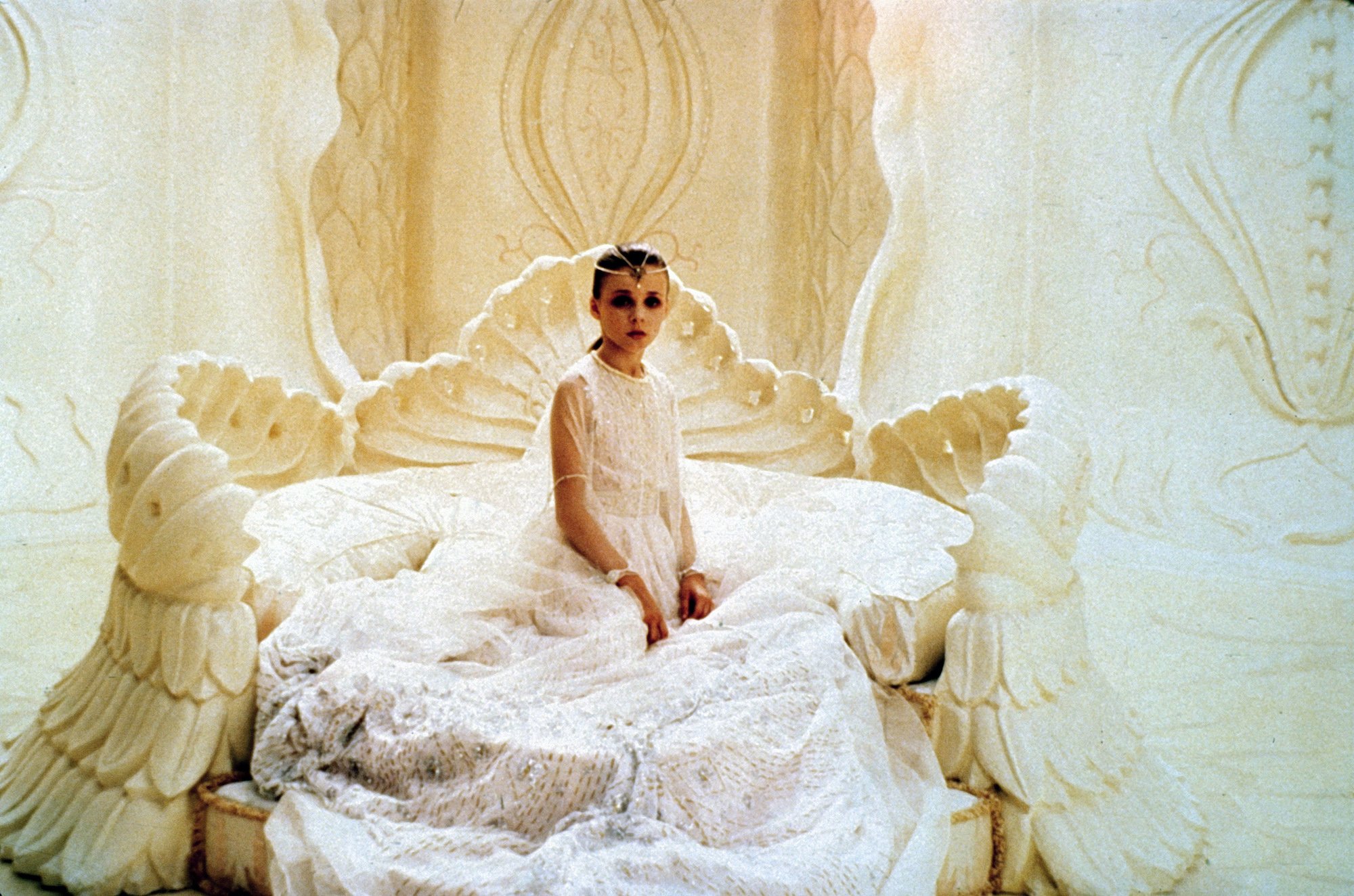 The Neverending Story, originally a novel by Michael Ende, generated two sequels and even an animated series. One character in particular that mesmerizes audiences to this day, the Childlike Empress played by Tami Stronach. 
The Childlike Empress is beloved by audiences
"Call my name! Bastian, please! Save us!" 
It's a line that can be quoted by an entire generation, and the climax of 1984's The Neverending Story. The Childlike Empress, played by Tami Stronach, only appears in a couple of scenes and is one of only a handful of female characters. Viewers still remember her as a beloved character that stands out above the rest. 
Vice reports that Stronach spent her early childhood in Iran where she lived with her Scottish father and Israeli mom. Her father won a Scottish lottery and used his winnings to move to Iran where he could work as an archeologist. Stronach grew up speaking both English and Persian while watching archeological digs.
She enjoyed growing up in Iran thanks to all the cosmopolitan experiences it provided. That is until the Iranian Revolution in 1979, when the Israeli government evacuated Jewish citizens and Stronach's family was able to board a plane to Tel Aviv and then eventually, Berkeley. 
It was in Berkeley, where her father worked as a professor at UC Berkeley, that Stronach got involved in theater classes at a local acting school. It was at that school where a casting agent for The Neverending Story found Stronach.
Stronach went through several rounds of auditions and even beat out Heather O'Rourke of Poltergeist fame to play the part of the Childlike Empress. From there Stronach and her mom took off for Germany for a summer of filming. 
Tami Stronach's role as a child star was short-lived 
Tami Stronach nailed her role as the Childlike Empress in The Neverending Story at the young age of 10. She actually celebrated her 11th birthday while on the set. It was her first movie role and her last for quite a number of years. Stronach can thank her parents' wisdom and protection for this decision.
She told Addicted to Media:
" … my parents were really wary of me getting chewed up by the Hollywood machine, which can be really hard on kids. We've heard a lot of stories from '80s child actors about some of the bad things that could happen in the industry. That was real, and we saw glimpses of that and felt it was better I steer clear. I don't regret that. I love that we wanted me to grow up with a good foundation." 
Child fame lasted for the summer. Stronach appeared on German talk shows to help hype the movie to German viewers who also loved the book. Stronach was offered a record deal by a German music producer. Her mother was adamant the record is recorded in time for their flight back home to Berkeley which was in three days.
The music team rallied, Stronach recorded her album, and then flew home. By the time she returned to school in the Fall, her life was back to normal. It really was like she left for a summer camp for three months and then returned to her regular life. Stronach said about her time in the limelight:
"I did not desperately want to be a star. I desperately wanted to act. Those are two different things." 
Where is Tami Stronach now?
Tami Stronach did her part for The Neverending Story and then packed it all up and put it away as she lived out her teen years and became an adult. After graduating from high school, Stronach moved to New York where she could pursue a career in dance without the pressures of stardom. That was her life for the next two decades, dancing and performing for live theater in New York. 
She directed her own dance company, taught as a dance professor at Marymount Manhattan College, and taught yoga. This previous child movie star never stopped acting. She just moved her acting skills to the theater instead of the movies. Stronach and her husband, Greg Steinbruner, created the Paper Canoe Company, a children's content company.
Tami Stronach stars in the upcoming Man & Witch, an homage to '80's vintage fantasy film, with a high-powered cast including Christopher Lloyd, Sean Astin, and Rhea Perlman, according to IMDb. The film is currently in post-production, with Deadline reporting it will be released by Christmas 2021 or early 2022.